Where Were You On June 3, 1980?
| June 16th, 2016
---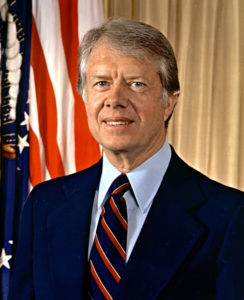 Any doubts that President Jimmy Carter will be renominated end today as he clinches his bid for another Democratic nomination with wins in the Ohio, West Virginia and Montana primaries. Carter's opponent, Sen. Edward Kennedy, wins five other states – California, New Jersey, Rhode Island, South Dakota and New Mexico. Carter says he now wants to "reach out the hand of friendship" to the senator from Massachusetts.
A.C. Nielsen, the man who invented the Nielsen ratings, dies in Chicago at age 83. Actually, what Nielsen invented were the little silver boxes that attach to TVs and radios and record what stations they're tuned to.
Hot weather in Richmond this week. In fact, did you know Virginia Electric and Power Company, or Vepco, nearly had to rotate customers through two-hour blackouts to conserve energy? Luckily, they were able to avoid that.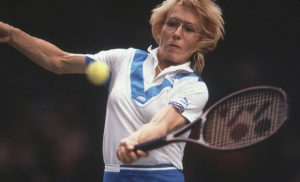 Martina Navratilova is coming back to Richmond. The Czechoslovakian tennis star will defend her title in the Central Fidelity Bank International Tennis Tournament at the Robins Center next month, joining Billie Jean King, Pam Shriver and Rosie Casals in seeking that $100,000 in prize money.
Maxwell Smart's back, too, on screen in The Nude Bomb, now playing at the Ridge and Chesterfield cinemas. You can see My Brilliant Career at Westhampton, and Bill Murray stars as gonzo journalist Hunter S. Thompson in Where the Buffalo Roam at the Midlothian.
That concert with Natalie Cole and Bobby Caldwell that was supposed to play here May 30 has now been rescheduled to June 6 at the Mosque, and John Denver will play his first local concert in more than two years. This one's in the round at Richmond Coliseum on June 18.
Hail a cab on Taxi tonight at 9:30 on WXEX Channel 8. This one's called "Honor Thy Father," when Judd Hirsch as Alex confronts his neglectful father with feelings that he never bothered to acknowledge. Guest stars are Joan Hackett and Jack Gilford.
Billboard's Top 5 songs on June 3, 1980:
"Funkytown" – Lipps Inc.
"Call Me" – Blondie
"Coming Up (Live at Glasgow)" – Paul McCartney and Wings
"Don't Fall in Love with a Dreamer" – Kenny Rogers with Kim Carnes
"Sexy Eyes" – Dr. Hook
Trivia: Martina Navratilova won the CFB International Tennis Tournament in 1980. Which American player did Navratilova end up playing in the final match?
Answer: Mary-Lou Piatek
Bill Oglesby was inspired to create "Where Were You" by a radio show he would listen to while in graduate school in Southern California. You can read more of "Where Were You" each day on Facebook by joining the group, "Where Were You on B-103.7."