Where Were You ... on September 16, 1974?
| September 14th, 2018
Well, do you remember?
---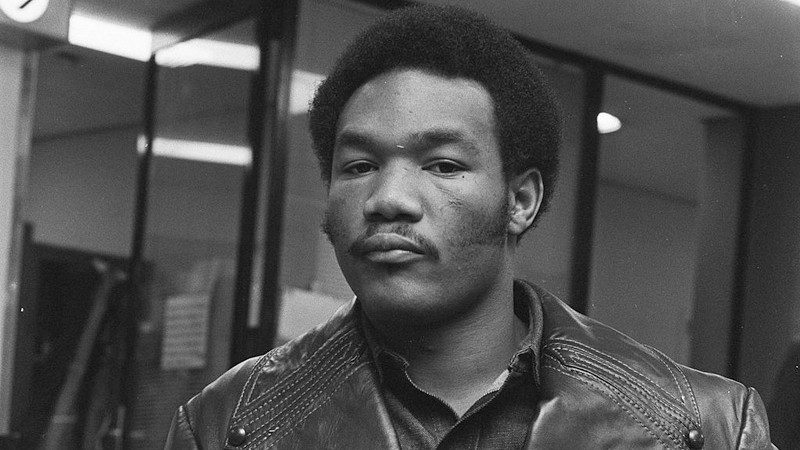 WHERE WERE YOU …
ON SEPTEMBER 16, 1974?
By Bill Oglesby
Bill Oglesby was inspired to create "Where Were You" by a radio show he would listen to while in graduate school in Southern California. The daily feature ran on the radio in Richmond for five years.
---
In just his second news conference since becoming president last month, Gerald Ford offers conditional amnesty to Vietnam War draft evaders and deserters who agree to perform public service for two years. Canada says about 50,000 of the draft evaders moved there. President Ford also defends his pardon of former President Nixon as a way of moving the country beyond Watergate.
General Alexander Haig is in charge as he is named commander of American forces in Europe and supreme commander of NATO, the North Atlantic Treaty Organization.
One of the reasons President Ford is so concerned about moving beyond Watergate is the rising inflation rate in the U.S., currently at 11.3 percent. Hard to believe with rising prices that these could soon seem like a bargain, but a new house now costs an average of $34,900. The average monthly rent for an apartment is $185. A gallon of gas is 42 cents and a dozen eggs cost 45 cents. Hopefully, if prices keep rising, so will average incomes, which now stand at $13,900 a year.
World heavyweight boxing champ George Foreman's Sept. 24 title fight against Muhammad Ali in Zaire will be postponed at least a week after Foreman receives a freak cut over his right eye during a sparring match.
TRIVIA: When was the title fight between Muhammad Ali and George Foreman finally held and what was the result?
The number one spot on The New York Times best-seller list is Tinker, Tailor, Soldier, Spy by John le Carre. The next two spots are filled by The Dogs of War by Frederick Forsyth and Peter Benchley's Jaws.
Steve McQueen and Dustin Hoffman spend lots of low-quality time together in Papillon, now showing at the Trans-Lux Gold Theater on Midlothian Turnpike, and you have lots of choices in where to see Peter Fonda and Susan George in Dirty Mary, Crazy Larry, which is showing indoors at the State and Meadowbrook Plaza theaters, as well as outdoors at the Glen and Plaza drive-ins.
The upcoming State Fair has some good concerts scheduled with the Manhattans on Sept. 26 and Dolly Parton on Sept. 28. Both shows also feature the Mike Curb Congregation.
And then there's Maude tonight at 9 on Channel 6. When Maude and neighbor Arthur catch Walter and Vivian kissing, Maude's had enough of Walter's midlife crisis.
BILLBOARD'S TOP SONGS on Sept. 16, 1974:
TOP 40 – "I Shot the Sheriff" – Eric Clapton
COUNTRY – "Please Don't Tell Me How the Story Ends" – Ronnie Milsap
R&B – "Can't Get Enough of Your Love, Babe" – Barry White
TRIVIA ANSWER: The "Rumble in the Jungle" was finally held on Oct. 30, 1974. Challenger Ali regained the heavyweight crown from Foreman with an eighth-round knockout in what is regarded as one of the greatest sporting events of the 20th century.