Wytheville – Who Knew?
| September 12th, 2017
Nature explorations and creature comforts
---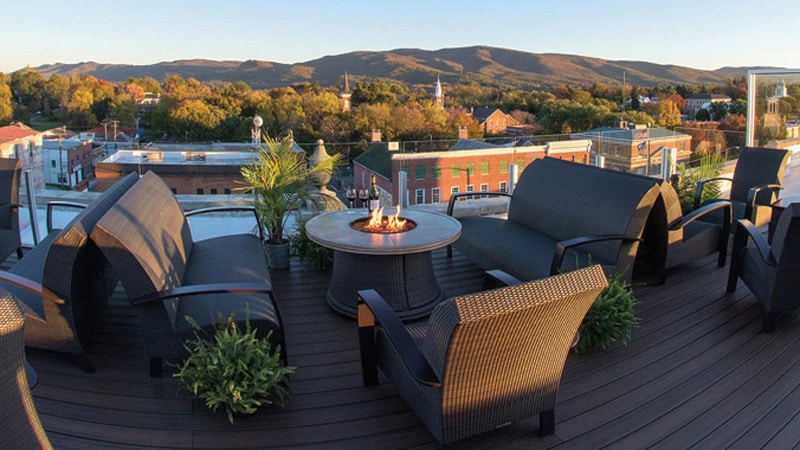 In traveling down Interstate 81 in western Virginia, it's easy to see the towns along the way as merely mile markers and exit signs. I recently discovered, however, one that makes a worthy destination in its own right. On the streets of Wytheville, you half expect to see a Ford Galaxie 500 with Andy Griffith at the wheel, proffering a friendly wave and inviting you to Walker's Drug Store for an ice cream soda and to Myer's Lake to fish with Opie. But the shops in Wytheville are more cosmopolitan than in Mayberry, and the lodging and dining much more contemporary. And beautiful natural sights throughout Wythe County offer adventures other than merely casting a line over the water.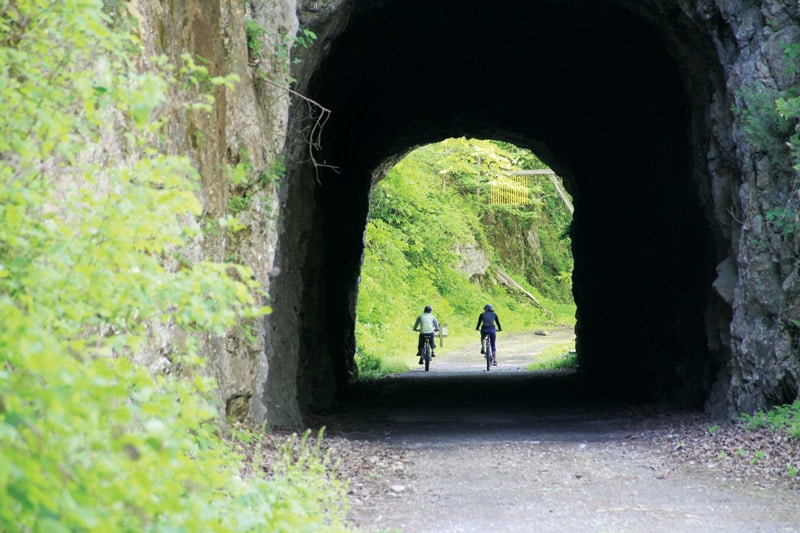 A HOBBY GONE WILD
Although Ellen and Gregg Reynolds initially purchased 160 acres of a former hunting preserve for their personal use, they gradually began sharing their property with visitors, with an eye toward education and conservation. Now Beagle Ridge Herb Farm includes a hodgepodge of creative elements: two acres of display gardens (specializing in multiple varieties of lavender – oh, the smell!) with nursery stock for sale seasonally; a 2-acre stocked pond; several miles of trails for hiking or guided off-road rides (with a proper spot at the summit for a picnic lunch and wine); a shop selling their products made with lavender and other natural ingredients; and Flying Flowers, an educational walk-through butterfly house.
A NEARBY NATURAL AREA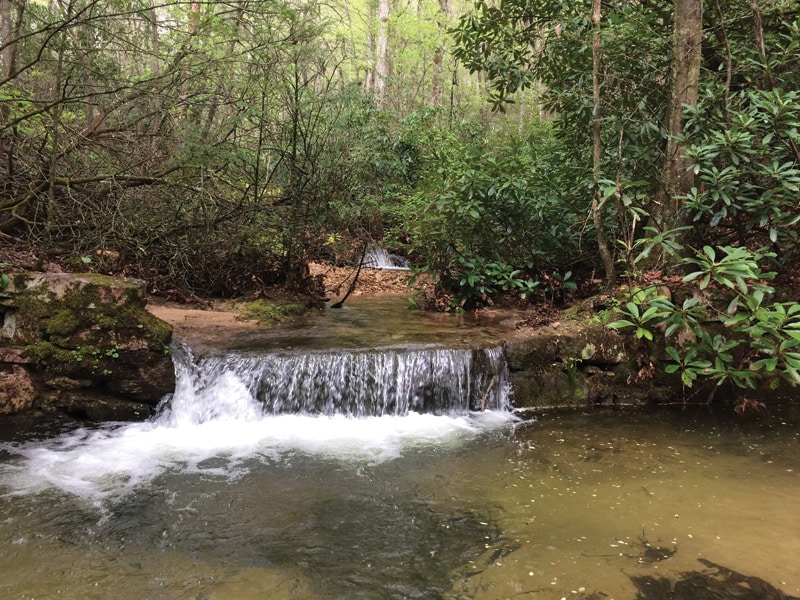 A small, shallow reservoir sits comfortably in the forest, like a natural refuge. Its siren song beckons you to kick off your shoes and wade. At first glance, it looks like any other small pool along a stream, but you'll soon notice the mossy stone wall that marks the edges. The town of Wytheville built this reservoir in the early 1900s, anticipating that it would provide water for the town. Eventually, the reservoir fell into disuse and the town groomed the property for public use, opening Crystal Springs Recreation Area in 2010. The property hosts trails easy and challenging, picnic tables, primitive campsites, a handful of interpretive signs and kid-tailored informative brochures (which adults will find handy, too).
Several easy-to-moderate trails traverse the base of the mountain and take hikers by the cool, spring-fed waters of the reservoir. A more challenging route awaits hikers and mountain bikers: Boundary Trail, traversing (you guessed it!) the boundary of the 1,800-acre property on a 7-mile loop to the summit, with 1,200 feet of elevation gain. The scenic summit at High Rocks can be accessed on a spur trail along the way (as well as from a separate, permitted trailhead parking area).
Ten minutes from town, Crystal Springs makes an easy side-trip. Wytheville.org/recreation/crystalsprings.php
RAILROAD TRAIL AND TWO SHOTS OF HISTORY
Take your pick: travel Wythe County's 17 miles of the New River Trail by bike; wander the groomed pathway on foot; or float downstream in a canoe or kayak. Bird songs, breezes and water over the rocks will be your companions.
Maintained by Virginia State Parks, the New River Trail runs along a 57-mile converted N&W railroad right-of-way from Pulaski to Galax. A buffer of greenery, cliffs and forest skirt the ironically named New River (younger only than the Nile).
But wait – you have more options: Foster Falls park headquarters offers bike, boat and horse rental, shuttle services, evening train rides, an equestrian area, an amphitheater and camping. Pedal/Paddle Adventures take participants on five miles of biking along the trail, followed by a 5-mile float back down the river.
Two historic sites add to the trail's appeal: the Stephen F. Austin memorial (yes, the Father of Texas hails from Southwest Virginia) and the Jackson Ferry Shot Tower. The oldest lead-shot manufactory in the U.S. (one in Pennsylvania also makes that claim) the tower dates back approximately to the early 1800s. To make ammunition, molten lead was poured through a sieve at the top of the tower – as it fell the 150 feet, it became spherical, cooled and landed in a large kettle of water.
DCR.virginia.gov/state-parks/new-river-trail
TRADE ATHLETIC SHOES FOR SANDALS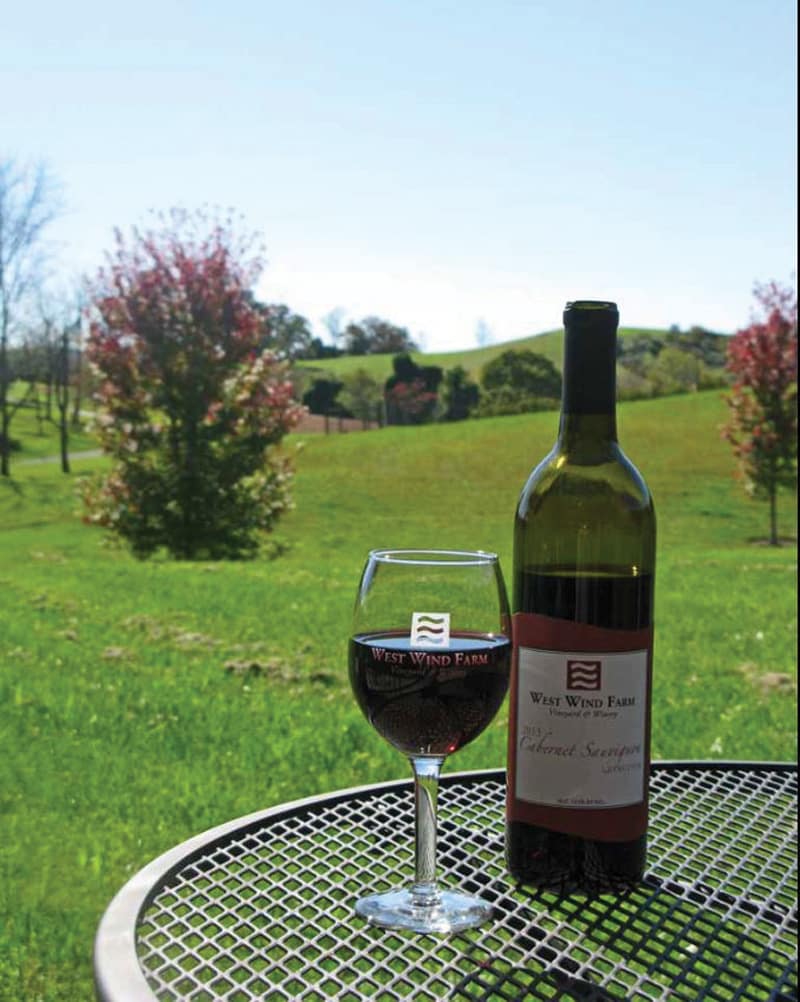 You won't find West Wind Farm wine in Richmond, so stop by the family-owned vineyard and winery on your way back to town, sipping your choice of whites and reds; take in the mountain views from the sheltered patio and gazebo; and tote a few bottles home for future enjoyment. WestWindWine.com
Back in Mayberry – I mean, Wytheville – you'll find refreshment and entertainment. The town is in the midst of a major beautification project, aided in part by a recent grant from the Virginia Main Street program.
Edith Bolling, who added "Wilson" to her name upon her marriage to Woodrow, was born in Wytheville in 1872 (a Main Street museum showcases her life). The Bolling Wilson Hotel befits its namesake – each floor reflects the first lady's affinity for purple irises, canaries and bourbon, and each room presents casual, comfortable elegance. Rather than continental breakfast in the lobby, the boutique hotel delivers a basket of breakfast goodies to each room. BollingWilsonHotel.com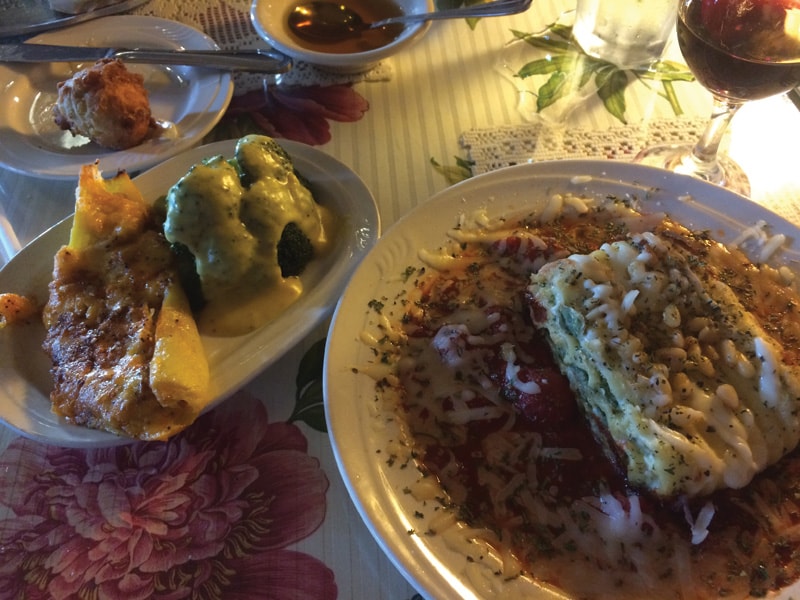 The hotel's restaurant, Graze on Main, features creative Southern dishes from Chef Travis Milton (think shrimp and grits with bacon, trout with hoppin' John, and pork chop with a Cheerwine glaze, beer-braised collards and Virginia peanuts). To pair with the fare, Graze offers signature cocktails using Virginia spirits, Wythe County wine, and craft beer. Mosey upstairs for sunset and drinks on Perch Rooftop Terrace.
Just up Main Street, Log House Restaurant transports you with a different rustic setting in each room and food that sings of Southern heritage. Recommended menu items include the corn fritters with honey, stuffed yellow crookneck squash, vegetarian pasta bella, bread (like Grandma made), pork tenderloin and steak.
Make other Wytheville memories with the Summer Saturdays Concert Series (through October); the newly renovated Farmers Market; an impressive community center featuring indoor pool, fitness equipment, racquetball courts, climbing wall and more; or a walking tour of the historic area.
Plan your trip "wythe" VisitWytheville.com.