Channeling Zelda
| March 15th, 2018
Stumbling upon a treasure trove from a pioneering feminist
---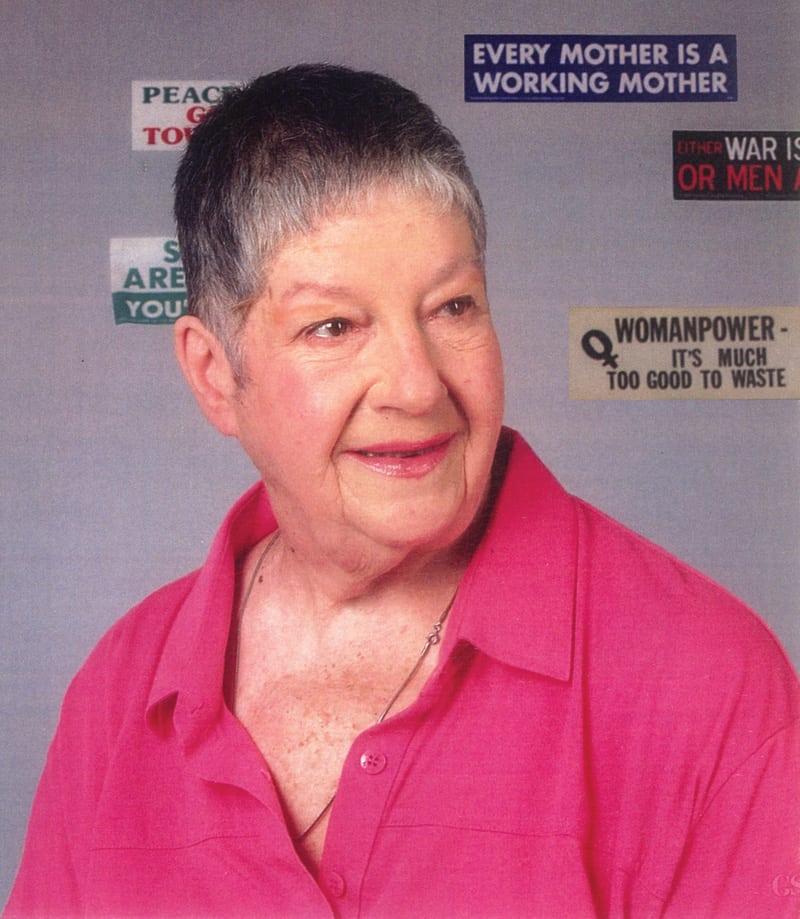 I used to spend every lunch break at the Library of Virginia. I savored the Virginia Room and its quiet atmosphere, the coffee shop, the gift shop and, most of all, the vast collections of books and displays.
I perused the used book sales rack, and one day, behold! I saw a handful of feminist books (good ones) for sale in my price range – one or two dollars each. I snapped them up: books by Susan Faludi, Gloria Steinem, Betty Friedan. I went back the next day. More feminist books! Cheap!
After a few return appearances, a clerk noticed that I was spending all my lunch money on these particular used books.
"I noticed you've been buying all our feminist books," she said. I confirmed, so she took me in the back room and invited me to go through boxes of books. She said that a local woman had recently died and left her books to this library. The library would keep some, but the duplicates were for sale. My excitement became more evident, and the kind clerk lowered the prices. I walked away with a wheelbarrow's worth of books.
As I read, I saw phrases underlined, asterisks and notes in the margins. I found myself conversing with the book owner. I looked at the inside cover. In each one was a return address label: Zelda K. Nordlinger. I am embarrassed now to say that I didn't recognize the name. I grew up in Northern Virginia, and I didn't know the feminist history of Richmond. I googled Zelda and was blown away. The woman was a powerhouse of feminist activism. Unfortunately, she had just died, so I would never have the chance to meet her.
I did the next best thing. I wrote a letter of appreciation to her daughters. They sent heartwarming letters in return, along with more information about their mother.
She was a founding member of the Richmond Chapter of the National Organization for Women (NOW). In 1963, she read The Feminine Mystique, Betty Friedan's famous book that hit home with millions of women and launched a new wave of feminism.
She made Richmond NOW a force to be reckoned with. They staged a successful sit-in at Thalhimers department store's male-only Soup Bar. They sued Richmond Newspapers to get the employment ads to stop listing "male" and "female" jobs. She was a lobbyist (like me!). She was a writer (like me!).
Zelda had donated her personal papers to the Library of Virginia, so I had to take a look. I went to the archives and requested to see her microfilmed material as well as her paper material, which included the NOW records.
What a find! Zelda had scrupulously kept perhaps dozens of spiral bound notebooks in which she had, in very legible cursive, copied her own thoughts as well as quotations from others. Her personality is revealed in this collection – her love of animals, her concern for justice in prisons, her worry about poverty and families, her critiques of anti-feminists and her favorite magazines (UTNE and Mother Jones). She even copied slogans from political buttons.
There were letters, too, most typed on an old typewriter. There's a letter to Playboy magazine in 1970. There are news releases. There are letters about Richmond Public Schools. It seemed that she must have written at least one letter every day. Letters to friends were signed, "In the Struggle," which is my own sign-off to my feminist friends.
"Each day engages me, challenges me," she wrote.
If only I had had the chance to meet her. Well, maybe I have.
---
For lists of Zelda Nordlinger's favorite books and of her fellow Richmond NOW Founding Members, go to BoomerMagazine.com/zelda.