10 Tips for an OBX Winter Escape
| January 3rd, 2017
Enjoy Hassle-Free, Natural Beauty at the Beach
---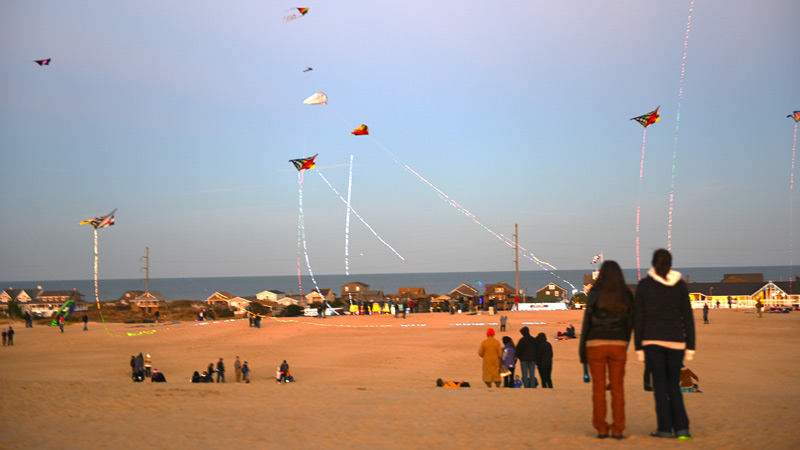 Large flocks of migrating geese and swans, beautiful deserted beaches, abundant shells and great fishing, combined with no crowds, hassle-free traffic and low rental rates – 40 percent or more off prime summer rates – make winter an ideal time for boomers to head for the Outer Banks of North Carolina.
Many people have also discovered the ease of spending the holidays with their extended families in luxurious beachfront reunion homes where everyone has a master suite and houses are equipped for large group dining and entertaining.
Although the winter weather is usually cold, it can be warm enough to wear shorts and build sand castles, even in December.
Whether you book a week or a weekend, here are a few suggestions to help you enjoy your stay:
1. Discover the natural beauty of nearly deserted beaches, with few if any other people around, and the biggest surf of the year. Take a walk, watch surfers and bring home all the shells and sea glass you can carry. There's little competition for the beachcombers' treasures churned up by the ocean. Rules about bonfires, pets and driving on the beach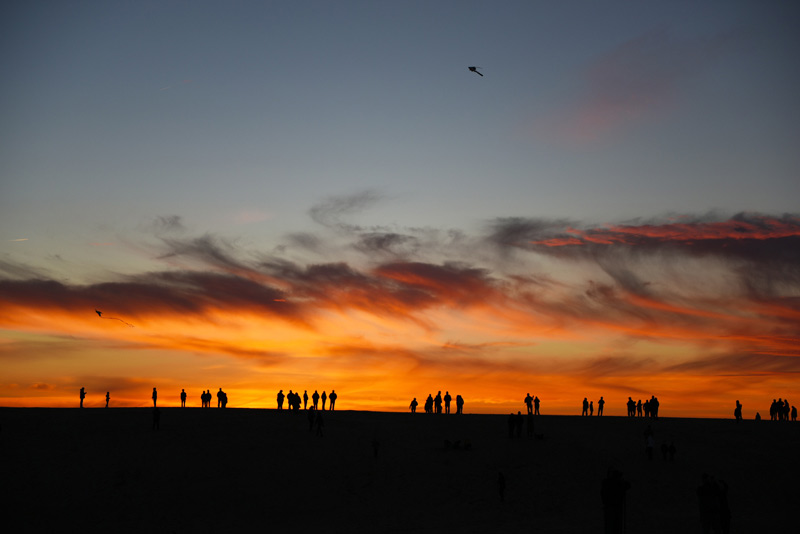 are also more relaxed (see Outer-Banks.nc.us/newsinfo/randr.htm).
2. Go fishing. It's the best time of year to catch rockfish. Red drum and tuna are also in season. Try your luck from the surf, Jennette's Pier or a charter boat.
3. Indulge in local oysters and other seasonal seafood at restaurants that you avoided in the summer because of the long waits. Some popular eateries from Duck to Nags Head stay open all year.
---
3b. Check out Trio Restaurant & Market while in the OBX
---
4. Stroll along enchanted garden paths at the Elizabethan Gardens in Manteo during Winter Lights, through Jan. 21. Enjoy light displays, festive trees, crackling open-air fires and traditional holiday décor, ElizabethanGardens.org. Discover other holiday happenings at OBXmasWeekends.com.
5. Explore the Fort Raleigh National Historic Park near Manteo on Roanoke Island, site of the first English colony in the New World. Over 100 men, women and children disappeared after they arrived here in 1587. See what archaeologists have unearthed and learned about the "lost colony," one of America's most enduring mysteries. NPS.gov/fora
6. Bring your binoculars and cameras for spectacular sights of large flocks of migrating snow geese, tundra swans and other waterfowl at Pea Island, Oregon Inlet, Currituck National Wildlife Refuge and other refuges along the Atlantic Flyway. Register for guided programs during the Wings Over Water Encore Session, December 9-11, an annual fundraising event sponsored by the Coastal Wildlife Refuge Society. WingsOverWater.org
7. Climb to the top of Jockey's Ridge, the largest living sand dune on the Atlantic Coast, watch hang gliders land and enjoy spectacular sunsets. (With advance reservations, rides to the top are available for mobility-impaired visitors.)
8. Take the ferry to Ocracoke Island and discover this walkable historic maritime village.
9. Relax in the warmth of a hot tub by the sea and search for constellations in the winter sky. The darkness of the beach is perfect for stargazing.
10. Shop for bargains at the outlet stores, consignment shops and art galleries throughout the OBX. Prices hit rock bottom during the winter as retailers make room for new spring inventory.
For more information, visit outerbanks.org.