Trio Restaurant & Market in the OBX
December 30th, 2021
A Tasty Trio for the Whole Gang + a Park Avenue Happy Hour
---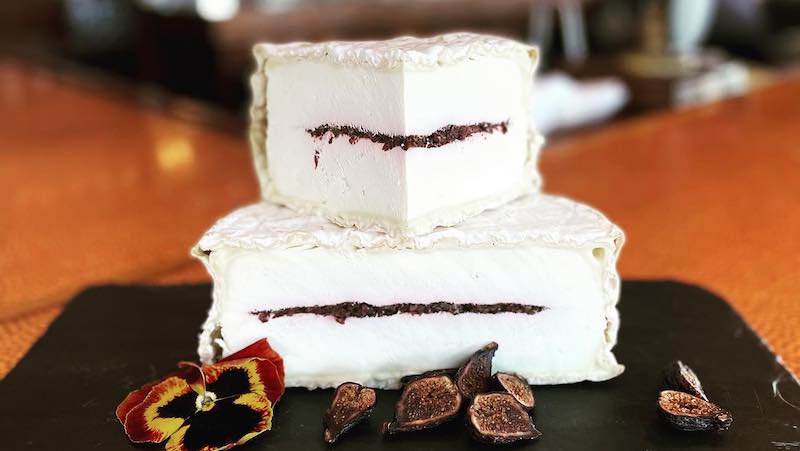 I'm spending a couple days this week in my third favorite place on earth – the Outer Banks. When I'm down this way, I always make sure I have at least one meal at Trio Restaurant & Market, which is located on the main drag at the 4.5 mile marker. It's easy to spot because it's right across the street from the big "4.5" sign.
One of Trio's owners, Kenny Hyman, is a native of Richmond. He told me during a previous visit a couple of years ago that he would love to, one day, bring the concept to Richmond. But when I spoke with him this week, he says that dealing with all the problems brought on by COVID keeps him too busy to consider that, presently. Maybe one day – I hope.
If you're in the mood for a real meal, Trio offers some excellent, downright classy dishes on their menu. My favorite is their jumbo lump crab cake. Other enticing entrées include the 10-ounce strip steak served with kale and smashed potatoes as well as the Carolina shrimp and grits.
However, when I visit Trio, I bring along all my friends and we have our own little cocktail party. Generally, I'll have a glass of wine or two. Kenny says they serve over 100 bottles by the glass in the restaurant. "And these are not your typical grocery store wines," he adds.
However, if I'm with my craft-beer-loving friends, as was the case this week, I'll choose from their excellent rotating beer list. Since this is a market (more about that in a minute), the choices are varied.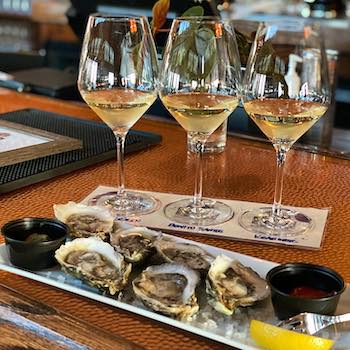 But what really makes this a cocktail party are the appetizers. To be honest, I rarely order an entrée. Instead, I opt for Trio's wonderful cheese and charcuterie tray. Yesterday's tray included some cheeses that I had never tried, but definitely will try again. In fact, after my "party" I bought some of the cheeses in their market.
I discovered Black Betty, which is an aged goat cheese from Holland. One in our group said he detected a taste of lamb. Perhaps, because I'm very susceptible to the suggestions of others, I tasted the lamb, too. This hard cheese is very good. The tray also included a delicious Emmentaler, a medium-hard yellow cheese from Switzerland. The third cheese was the Belletoile French brie.
The charcuterie meats included a dry Italian salami and a Bayonne ham. But my absolute favorite was the pork speck. Although this is described on the menu as pork belly and, I guess, technically that is true, the speck is really like a delicious, and I do mean delicious, prosciutto. The meats and cheeses are served with basil fig jam, honey, and stone-ground mustard. All in the group enjoyed sipping on a craft beer and noshing on the meats and cheeses. ("Noshing" sounds so much more sophisticated than "stuffing small bites of food in one's mouth.")
To complement our charcuterie board, I always order Trio's caramelized onion dip and potato chips, which were a huge hit with everyone in our group. Yesterday, we also ordered a couple loaves of the most amazing batard that the folks at Trio purchase from a bakery in Tribeca.
Not only is enjoying a meal at Trio's an OBX tradition, but we also finish the meal by heading over to the market and buying a little of everything that we had just eaten in on the restaurant side.
Even if you don't have time for a meal, stop in and browse the fantastic selections of thousands of bottles of wine, more than 500 different craft brews, and the varied cheeses from around the world.
Actually, Trio offers much more than just great wines, beers, and cheeses, but why should I spoil the fun you can have discovering this place for yourself?
Trio Restaurant & Market
708 N Croatan Hwy, Kitty Hawk, NC
---
See the other side of the Outer Banks
10 tips for soaking in the OBX in the winter
---
Happy Hour of the Week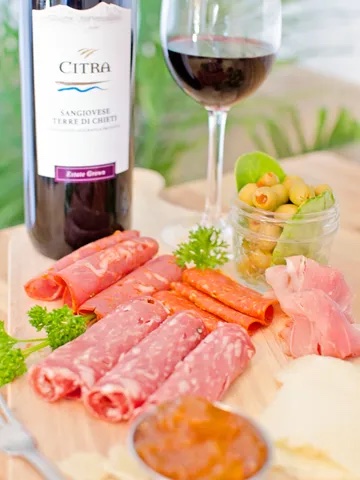 Last week when I was in Buddy's, the folks there told me how much they enjoy dining across the street at Izzy's Kitchen at 2901 Park Ave. in Richmond, Virginia. I have not eaten there (yet) but I have enjoyed their Happy Hour. (Keep in mind that I visit as many Happy Hours as possible for research purposes only, of course.)
The recommendation from the folks at Buddy's was just the latest in the rave reviews that I've been hearing about Izzy's Kitchen. It had formerly been the home of Little Saint, so if you're familiar, you know it's a rather cozy kitchen, but warm and welcoming, nonetheless.
And if reading about Trio's charcuterie board (above) put you in the mood for such, you'll be happy to know that Izzy's offers the Europe Board consisting of capicola, prosciutto, salami, and pepperoni, with selected cheeses from Europe, a few accoutrements, and grilled baguette. Other appetizers include a hummus platter, pimento dip with a baguette, and a mouth-watering platter of meatballs in marinara.
Happy Hour runs from 2-6 p.m. Wednesday through Friday.
Happy Hour Specials:
House shrub cocktail and house tonic – $5
House wines by the glass – $4
Rail drinks – $3
Beers – $1 off.
And if you buy a Europe board during Happy Hour, you can choose any other appetizer for one-half off.
Just a note – the menu also features some delectable-looking sandwiches, fresh salads, and weekly specials.
Izzy's Kitchen
2901 Park Ave., Richmond, VA
---
PHOTO CAPTION, TOP: Piedmont Provencal, a small-batch cheese from Prodigal Farms in North Carolina, with a layer-cake bloomy rind with olive/basil tapenade in the middle. Image from the market at Trio Restaurant & Market (from Facebook)