4 Tips for Fending Off COVID-19
March 31st, 2020
Medical experts tackle health for at-risk individuals
---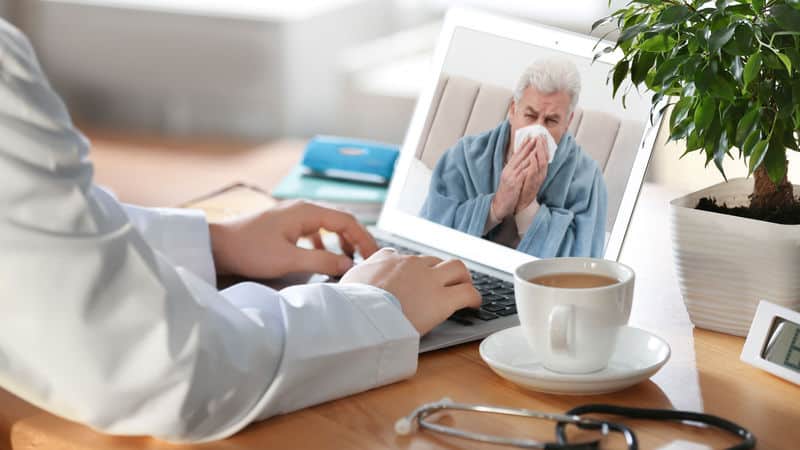 Dr. William Shrank, Chief Medical and Corporate Affairs Officer of Humana, and Dr. Richard Carmona, former Surgeon General, presented a webinar on March 25 with the International Council on Active Aging (ICAA). The medical professionals addressed concrete steps that seniors and others at risk for can take to help protect their physical, emotional and mental health during the COVID-19 pandemic.
1. Heed the warnings you've seen on the news.
By now, you've probably heard that COVID-19 is a riskier illness for seniors, leading to higher likelihood of complications or in the worst cases, mortality. This is especially true for anyone with a chronic condition: including obesity, diabetes or high blood pressure. That's why it's so important to practice social distancing and avoid physical contact with other people who might unknowingly infect you.
While we recommend maintaining a physical distance from other people, we don't want you to socially isolate yourself; this can have a major impact on your overall health and well-being. Take advantage of phone and video technologies to stay connected with friends and family; even while we're all taking time apart. We've also got some ideas for entertaining yourself!
3. Avoid going to the doctor, unless you have a life-threatening emergency.
It's counterintuitive, but going to the doctor outside of a medical emergency could actually make you sicker, since COVID-19 is so contagious. (Humana waived all the fees for virtual telemedicine appointments for any illness, even if it's not related to COVID-19, to make it easier to receive care at home.)
4. Call your doctor first if you have COVID-19 symptoms.
If you experience COVID-19 symptoms such as a fever, cough and shortness of breath, we recommend calling your doctor prior to getting treatment (unless it's a medical emergency). It's possible that going to the doctor for the test itself could make you sicker, without taking the proper precautions. Your medical provider can help you determine the appropriate time to receive care.