What's Booming in Richmond: Stay Home, Folks!
| March 26th, 2020
So many ways to entertain yourself. So many ways to not go out.
---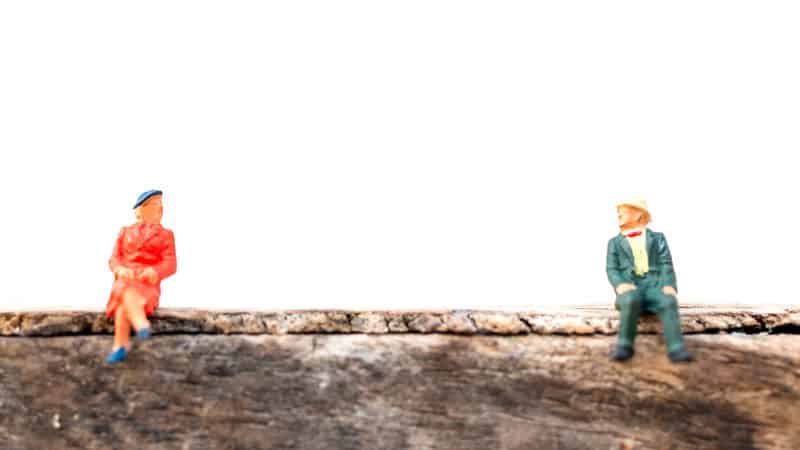 So you've heeded the warnings and have stuck yourself at home for the foreseeable future (three cheers for you, you curve-flattener, you!). 
But – yes – admittedly … it can get boring. But we don't think you need to sit staring out the window in between hand washings until everything blows over (although if that is how you wish to fill your time, be our guest).
Luckily, our spirited city has found many creative ways to keep the community active and connected. And we've put together a handful of them riiiiight here.
WANDER THROUGH A MUSEUM
Fun fact: did you know you don't have to go to a museum to go to a museum? Many of our local historical sites have temporarily shut down, but – like the good educational institutions that they are – they're still offering ways for guests to explore and learn right from home.
From the blooms at Lewis Ginter Botanical Garden to various establishments throughout Virginia (Cars! Animals! Art!), these virtual tours might just make you feel right at … museum.
Ready for a tour? Click here to explore.
DINE FINELY
Many restaurants are still busy in the kitchen, offering a carry-out-only version of their menu. Take a break from your own kitchen and support local businesses in this time of need – breweries included. Check it out here to see who's still serving.
Or if you prefer to stay in Chesterfield, we can help you there too.
And mark your calendars: March 30-April 5 is Takeout Week!
But for all the other nights of staying in – while avoiding other people as much as possible – there are plenty of grocery delivery and pickup options to choose from. Kroger, for example. Wegmans. Instacart. Or has anyone heard of Amazon? (Disclaimer: some grocery pickups may be busier than usual!)
And for the freshest of foods ('tis the season, after all!), pick up a box of Cavalier Produce, or do a slow roll through South of the James Farmers Market (order ahead!).
BE GOOD TO YOURSELF
Let's Get Physical
Gyms have closed all over and your normal exercise routine may have gotten shaken up – but it's still important to keep those endorphins rolling.
Any quick YouTube search for "home workouts" will give you more exercise hours than your muscles will know what to do with. To hone it down a little more, might we recommend the Silver Sneakers workout programs? Or throw on your comfiest pants and get your namaste on with Daily Yoga.
Care to participate in a 10K? It's the RRRC Quarantown 10k, run, jog or walk at your convenience.
Don't Forget About Self-Care
Self-care is just as important – if not more so – during this time. Hey – your mental health wants attention too. 
The Innerwork Center is offering virtual classes, in the name of emotional wellness and – well – sanity:

GET OUTSIDE
Speaking of being good to yourself, there's nothing quite like a little fresh air therapy. Go for a walk or two during the day around your neighborhood; wander through a nearby park; or take a hike through the woods. And hey – now's a great time to give your garden the green-thumb-treatment you've always wanted to show it.
GET YOUR SPORTS FIX
WARM YOUR HEART A LITTLE
Help the hungry with FeedMore or Chesterfield Food Bank through food donations, monetary donations, or time donations. And of course, those in the food service industry could always use a little help.
Or give a pint – blood donations have drastically reduced due to cancelled drives around the country. Make an appointment with the American Red Cross to help keep the blood flowing.
FULFILL YOUR WANDERLUST
Fancy a day trip to Alexandria? Go shopping, explore the attractions, take a workout class, and wander through the city … just because you're stuck at home, doesn't mean you can't take a trip.
Or check out a concert in Nashville (you always said "someday…"!)
Conde Nast also has 101 tips on how to travel – right from your couch.
SHARPEN YOUR BRAIN
They say we don't stop learning because we grow old … we grow old because we stop learning.
And what a great way to "keep learning" when your calendar has magically cleared up! Use this time to learn something new, or improve a skill from the experts.
Take an online music lesson from local Richmond musician, Brian Mahne.
Then, of course, there's MasterClass, the online classroom offering nearly 100 classes from the best of the best (getting a cooking lesson from Wolfgang Puck, learn about film & TV from Ron Howard, improve your tennis serve from Serena Williams).
Or, try The Great Courses – from literature, science, history, fine arts, and more. We're a bit partial to brewing, if you ask us.