Booze Buzz: Grapes, Grains, and Hops
| March 26th, 2020
From learning about beer to drinking it
---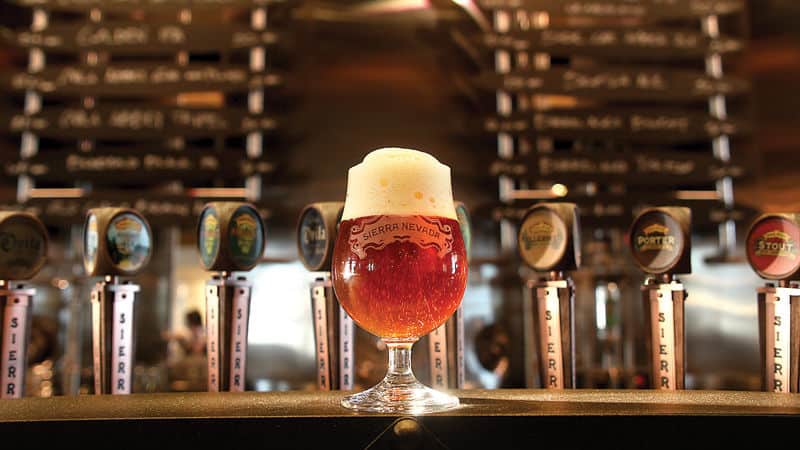 'GREAT COURSES' ON BEER
Including a tour of the Sierra Nevada factory
A new Great Courses class blends pleasure with education, a perfect pairing for a beer lover who finds knowledge intoxicating. Twelve lectures dig into the history of beer, beer styles, how it's made (in a tour of Sierra Nevada brewery), sources of beer flavors, food pairings, health and more. The lessons are taught by Charles Bamforth, professor of food science and technology with a specialty in malting and brewing. Pop open a cold one, pour it (correctly) and learn more about an ancient beverage that's still very much alive. The Great Courses course is available on DVD or online and downloadable. ~ AT
Find all the Great Courses at: TheGreatCourses.com
---
RICHMOND RALLY CAP & FEELING SQUIRRELLY
New beer and wine flying into The Diamond
The Richmond Flying Squirrels have signed two new players to support their concessions for the 2020 season.
The Squirrels have acquired Feeling Squirrelly, a peach-flavored white wine, from New Kent Winery. The wine will be served in cans at The Diamond and at the winery during the offseason.
Replacing the retired Chin Music amber lager, Center of the Universe Brewing has drafted Richmond Rally Cap grapefruit shandy. The light, refreshing grapefruit-flavored wheat beer will be distributed regionally as well as served at The Diamond. It just might win new brew fans. ~ AT
COTUbrewing.com and MILB.com/Richmond
---
SHORT THROW BREWING
A long shot comes through for local brewer
 You may recall brewer Brandon Tolbert from Extra Billy's BBQ and The Answer Brewpub. His plans for Safety Team Brewing hit a speedbump, so Tolbert pursued a new business plan: contract brewing, using his recipes and skills at another brewery. Short Throw beers are now available in Virginia, beginning with a dry-hopped IPA, a triple dry-hopped DIPA and an imperial stout. Meanwhile, follow the business's Facebook page for releases and location updates. ~ AT
Facebook @Short Throw Brewing Co.
---
For even more local booze and brews news, check out our write-ups!