A Complete Listing of Richmond-area Breweries & Cideries
| June 16th, 2016
A complete listing of local breweries
---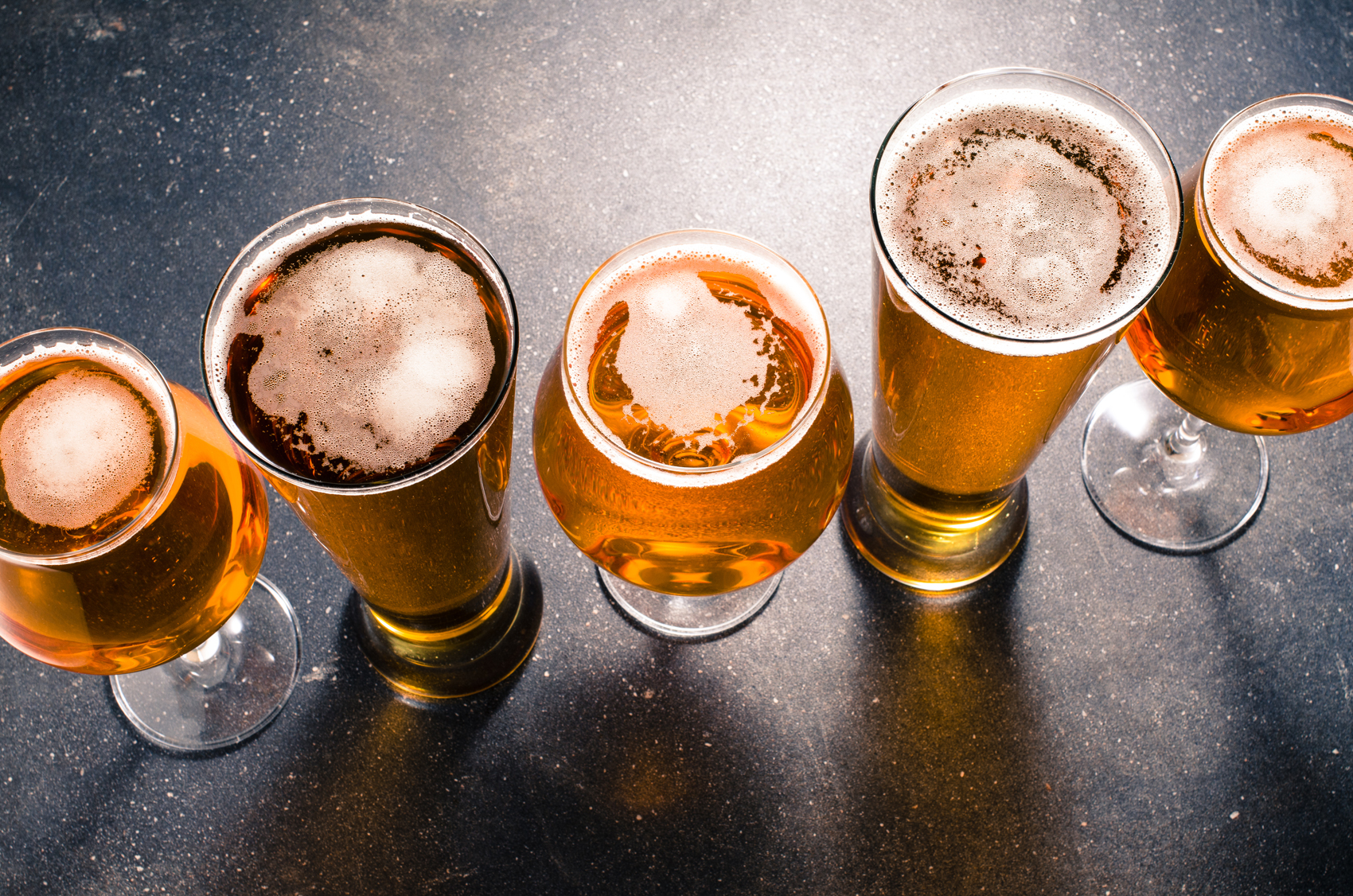 Breweries in/near the City of Richmond:
Triple Crossing Brewing, 113 S. Foushee St. and 5203 Hatcher St.
Legend Brewing, 321 W. 7th St.
Hardywood Park Craft Brewery, 2408 Ownby Lane
Strangeways Brewing, 2277 Dabney Road and 3110 W. Leigh St.
Stone Brewing, Richmond– Richmond, 4300 Williamsburg Ave.
Ardent Craft Ales, 3200 W. Leigh St.
The Veil Brewing, 1301 Roseneath Road and Funkhaüst Café, 2256 Dabney Road, Suite F
Isley Brewing, 1715 Summit Ave.
Castleburg Brewery and Taproom, 1626 Ownby Lane
Garden Grove Brewing & Urban Winery, 3445 W. Cary St.
Canon & Draw Brewing Company, 1527 W. Main St.
Three Notch'd RVA Collab House, 2930 W. Broad St., Suite B
Triple Crossing Brewing, Fulton, 5203 Hatcher St.
Basic City Beer Co, 212 W. Sixth St.
Väsen Brewing, 3331 Moore St.
Bingo Beer Co, 2900 W. Broad St.
Dogtown Brewing, 1209 Hull St.
Main Line Brewery, 1603 Ownby Lane
Richbrau Brewing, 5 S. 20th St.
Starr Hill Beer Hall & Rooftop, 3406 W. Leigh St.
Tabol Brewing, 704 Dawn St.
Nearby:
Final Gravity Brewing, 6118 Lakeside Ave, Henrico
The Answer Brewpub, 6008 W. Broad St., Richmond
Rock Bottom Brewery , 11800 W. Broad St #2098
Hardywood West Creek, 828 Sanctuary Trail, Goochland
Kindred Spirit Brewing, 12830 West Creek Pkwy., Suite J, Goochland
Midnight Brewery, 2410 Granite Ridge Rd., Rockville
Lickinghole Creek Craft Brewery,  4100 Knolls Point Dr., Goochland
Intermission Beer Company, 10089 Brook Rd., Unit A, Glen Allen
Center of the Universe, 11293 Air Park Rd., Ashland
Origin Beer Lab, 106 S. Railroad Ave., Ashland
Extra Billy's Brewery, 1110 Alverser Dr., Midlothian
Steam Bell Beer Works, 1717 Oak Lake Blvd., Midlothian
Crazy Rooster Brewing, 1560 Oakbridge Drive, Powhatan
Molly's Blind Dog Brewing, 4515 W. Hundred Road, Chester
Fine Creek Brewing Company, 2425 Robert E. Lee Rd., Powhatan
Trapezium Brewing Co., 423 3rd St., Petersburg
Ciders & Mead (not pictured):
Black Heath Meadery, 1313 Altamonte Ave., Richmond
Blue Bee Cider, 1320 Summit Ave., Richmond
Bryant's Small Batch Cider, 2114 E. Main St., Richmond
Buskey Cider, 2910 W. Leigh St., Richmond
Courthouse Creek Cider, 1581 Maidens Rd., Maidens, VA and 3300 W Broad St #106, Richmond
Tasting room hours and other services vary. Always check with the business for the most up-to-date information.
To score some swag as well as great brews, follow the Richmond Beer Trail, developed by Richmond Region Tourism and Richmond Breweries United. Pick up a Beer Trail map at Richmond Region breweries or Richmond Region Visitor Centers or download one at RichmondBeerTrail.com. Collect stamps at breweries visited – five stamps on the map can be redeemed at any brewery for Richmond Beer Trail gear (subject to availability) like hats, metal bottle openers and bottle-opener sunglasses.
Updated May 21, 2020