A Guide to Grubbin' in Forest Hill
| November 10th, 2016
---
Just south of the James, conveniently accessible to hungry people from both sides of the river, Forest Hill Avenue offers an abundance of foodie delights. From Bon Air to Woodland Heights, the 6-mile stretch is home to old favorites and new culinary businesses.
The Original Stony Point
New to the scene, Bottleworks Beer & Wine offers a small but well-curated selection of malted barley- and grape-based beverages, including 16 taps for growler fills (find updates here), plus artisanal munchies. Bottleworks offers a 10 percent discount to teachers and tastings on Fridays.
With almost two successful years in the books, Southbound restaurant has raised the bar for Chesterfield dining. Respected Richmond chefs Lee Gregory of The Roosevelt and Joe Sparatta of Heritage opened the family-friendly restaurant to provide creative, locally sourced cuisine and craft beverages to the neighborhood.
And don't forget the long-timers: Good Foods Grocery natural food store, Gelati Celesti ice cream, Benny's BBQ, Nuevo Mexico Restaurante and Frank's Ristorante & Pizzeria.
Buford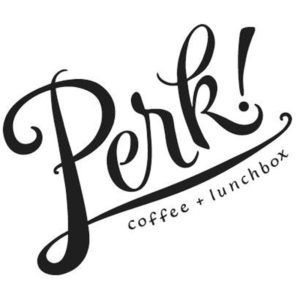 Favorites for dining in, take-out and home food prep await your patronage. Perk! Coffee & Lunchbox demonstrates its affinity for the neighborhood in the welcoming vibe (including a spacious tots' play area) and even in the food. In addition to the on-site baker and house-made soups and other items, Perk uses several Richmond coffee roasters and other nearby vendors.
Besides fresh and healthy seafood, Bon Air Seafood stocks an impressive inventory of palate-pleasing, fresh-made-on-site prepared fare, local products, craft beer and wine. Their renowned shrimp cheese ball has been the hit of many Richmond parties over the years. BonAirSeafood.com
Coming soon: Bon Air Provisions, for butchered meat, seafood, wine and 24 beers on tap for growler fills. The to-go store plans to focus on Virginia products, including beef and beer.
Don't forget: Joe's Inn Italian restaurant, Joe's Out and The Butcher at Bon Air.
Chippenham Parkway
From the creative chefs at the Boka taco trucks sprang Boka Grill & Growlers to serve Southside residents daily – think a wider selection of the same Southwestern-inspired tacos and burritos, plus salads, sandwiches and more, with craft beer and wine.
Hathaway Road
Your heart will be as inspired as your taste buds at Max's Positive Vibe Café. Besides serving menu items created by some of Richmond's best chefs, the restaurant trains disabled individuals for careers in food services.
Don't forget: Once Upon a Vine South, for wine, beer, gourmet products and Friday tastings; and Galley, abundant servings of bountiful tastes in a busy but friendly atmosphere.
Jahnke Road
Open, colorful and cozy, Café Zata coffee shop offers breakfast, burgers, subs and sandwiches named after Richmond landmarks, plus coffee drinks, beer, wine, Gelati Celesti ice cream and house-made cake donuts. Stay awhile and post up with a book.
Westover Hills Boulevard
O'Toole's Restaurant & Pub celebrates 30 years of welcoming Richmonders this year. The family-owned Irish pub serves a full menu as well as pub grub and staples from the British Isles, with a full ABC license to boot.
Semmes Avenue
Crossroads Coffee & Ice Cream (plus all-day foods, beer, wine and entertainment) initiated this little hotspot of creative independents at Semmes and Forest Hill years ago, with newbies recently rolling in to the neighborhood.
Cuisine at Kinsfolk pushes the boundaries while maintaining a safe berth in the comfort zone – think beets, Brussels sprouts, pickled okra, wild boar, duck confit, Chesapeake crab and more.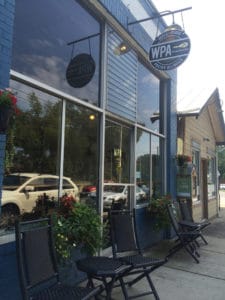 The new kid on the block with veteran Richmond restaurateur Kendra Feather at the helm, Laura Lee's features a contemporary and family-friendly American menu: elegant, simple, original, seasonal and delicious – paired with a full bar. Feather's reputation may prompt your initial visit, but the food will pull you back.
Church Hill's WPA Bakery opened their second location south of the river, whipping up muffins, pies (the coconut cream is our favorite), cakes, sweet and savory paquets. Breakfast and lunch sandwiches (such as egg salad and chicken salad) can be taken to go or enjoyed at the bakery with refreshing non-alcoholic beverages.
Don't forget: The legendary South of the James Market every Saturday morning!