My Ride and Global Warming
| October 26th, 2022
One car lover weighs the love for cars against their impact on the future
---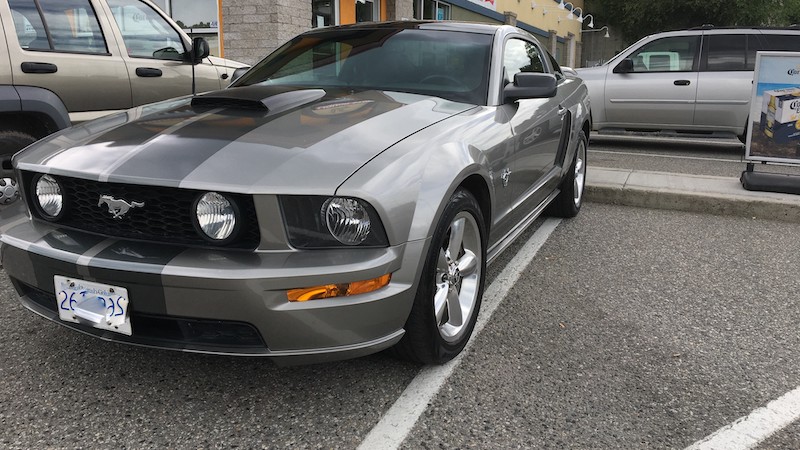 Author Wesley Shennan enjoys his 45th-anniversary Mustang with a glass roof and five-speed standard transmission. He also appreciates efforts to curb global warming. So he wonders, what does the future of the automobile look like?
Abridged excerpt from: Indigenous Reconciliation and Environmental Resilience, used with permission.
---
I'm a peripheral car guy. Some of my friends are real car guys. They are constantly buying and selling cars, on the lookout for a new exotic model and generally making a profit while temporarily enjoying their new ride. One fellow I know has owned a few Jaguars and currently has three rare Mercedes parked in the driveway. But I'm not quite like that. My current ride is a 45th-anniversary Mustang with a glass roof, five-speed standard transmission, and the smallest V8 on the market (trying to be gas conscious). The guy with the three rare Mercedes made an offer on a car just like mine a few years ago, so I'm peripherally involved, but I have no intention of selling my car for profit – not for now anyway.
I was raised in the car culture. As a kid, when the new models came into Edmonton Motors, my dad would immediately take my mom and I to see and sit in the splashy cars in the showroom. It was like a day in the park. We'd come home taking about the new features, like an in-dash push-button radio, and dream about owning that shiny new Chevy. Without really questioning my motivation or thinking about the actual costs of owning a car (environmental impact never even entered my mind in those days), I ended up owning a two-door hardtop, fire-engine-red Chevy. It wasn't new (I was only 18) but, wow, did I like it. I added numerous coats of wax, and I think it even had an in-dash push-button AM/FM radio.
We're now in the 21st century, but here are my somewhat antiquated 20th-century views of owning a rare car:
It will only increase in value (based on the assumption of the never-ending supply of fossil fuels, no greenhouse gases being produced, and no increase in the earth's temperature);
The car will continue to be the centre of most of our transportation and pleasurable needs (probably true, but most likely electric / solar-powered in the future); and
Owning a car is a fait accompli – you're going to be an owner and drive one sooner than later, so it may as well be a rare one you can sell for profit one day (I wonder if "vintage" electric vehicles will have the same appeal as the eye-catching Art Deco '40 Ford).
I've had the privilege of living in downtown Vancouver, Canada in the 21st century and, for 10 of those years, did not own a car. But I don't live in Vancouver anymore; I'm in the Okanagan, the interior of British Columbia. Even though I now own a car again, I do so with a different perspective than during my old "part of the car culture" days.
By 2040 – only 18 years from now – the government of British Columbia has pledged to have zero emissions. The Government of Canada's zero-emissions goal is set for 2050. In California, in the United States, it looks like all new car sales from 2035 onward must be zero-emission vehicles. What's really being said by all these initiatives is that fossil fuels are finite; greenhouse gases are increasing the earth's temperature at an unacceptable and alarming rate; and electric and/or zero-emission cars will be the norm in about 20 years to help offset global warming. The car may remain as the centre of our North American transportation needs but it's going to be a lot different. As for those oldies like my fossil-fuel Ford, it doesn't look like there will be much of a future market for them. Not unlike the phasing out of horses and buggies at the turn of the last century.
But what is a zero-emission vehicle? A zero-emission vehicle, or ZEV, is one that does not emit exhaust gas or other pollutants from the onboard source of power. When one thinks of a ZEV it is usually associated with electrical power. But research is also being undertaken on non-polluting fuels, such as hydrogen. There is also research going on for compressed-air engines – a mechanical solution.
Regarding the idea of zero emissions, the 1992 United Nations Conference on Environment and Development in Rio de Janeiro, Brazil, seems to be the official beginning. Representatives of 178 nations attended with 117 heads of state present. At this meeting, most of the world's nations committed themselves – by treaties and other documents – to the pursuit of economic development in ways that would protect the earth's environment and non-renewable resources.
Of the many treaties and documents signed, the one directed at reducing emissions of carbon dioxide, methane, and other greenhouse gases was the United Nations Framework Convention on Climate Change (UNFCCC). This treaty stopped short of establishing binding targets for emission reductions, but such targets were set later in the Kyoto Protocol in 1997. And, the recent UN Climate Change Conference (known as Conference of the Parties, COP26) held in Glasgow, November 2021, has accelerated the zero-emissions deadline by five years, now aiming for 2035.
These actions, treaties, and statutes are all encouraging, but will they be adhered to while intense fossil-fuel lobbying continues? I hope so, but with politics you never really know. Being optimistic and supposing we are at zero-emissions in 20 years, what do our rides look like?
The future of cars and global warming
When Auto Trader, the UK's largest digital marketplace for new and used cars looked at the future, they turned to futurologist Tom Cheesewright for advice. He is a long-term futurist but does not ignore current trends. Some of his predictions regarding "cars" of the future:
The car of the future is electric. And of course, we're almost there, with many hybrid cars on the market in 2020, along with fully electric vehicles. In Kelowna, where I live, there are a number of charging stations for electrical vehicles.
Self-driven or driverless cars are the future, too, but more in the long-term (certainly on the 20- to 25-year horizon). Current technology in cars – adaptive cruise-control, automatic breaking, lane assist, and hands-free technology – is already paving the road for driverless cars, but being abused by some with 'asleep at the wheel' already a frequent occurrence (apparently there is no specific law prohibiting this).
Colour-changing cars are coming too. Using an app, drivers will be able to digitally paint and change the style of their vehicles.
However, zero-emission cars are often referred to as being part of the "Technosphere." The Technosphere cannot save the biosphere. The Technosphere is closely tied to the extraction of rare earth minerals and the burning of fossil fuels to create these new technologies. Until the burning of fossil fuels is greatly reduced (this practice cannot be eliminated entirely), global warming will continue, no matter what new technologies are invented.
But back to my ride. I must admit that I still enjoy a sunny road trip in the Rocky Mountains – shifting through the gears, listening to the subtle rumble of my mufflers, and smiling. Adjustment to the new realities of climate change for guys like me is sometimes difficult, especially when it comes to cars.
---
Also from Wesley Shennan: Coral Reefs and Environmental Resilience
---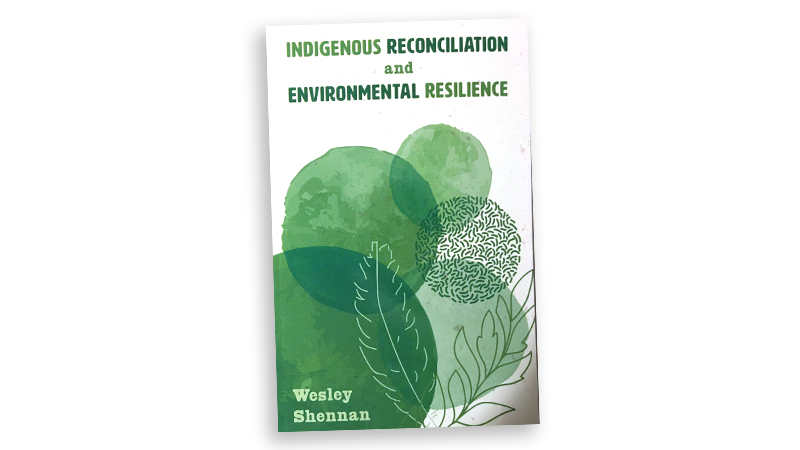 Wesley Shennan, a member of the Michel First Nation, Treaty 6, in the area currently known as Alberta, Canada, is a community planner and has been working with First Nations in British Columbia for the past 22 years. His education in both the physical and social sciences, and work experience, has led him to share his understandings and encourage others to take action. He lives with his wife, Elena, in the now smoky and scorching hot Okanagan valley in southern British Columbia – the traditional unceded territory of the Syilx Nations. He is the author of "Indigenous Reconciliation and Environmental Resilience" (FriesenPress, July 24, 2022).
PHOTO CAPTION OF FEATURE IMAGE: The sweet ride of author Wesley Shennan.