One Task ChatGPT Cannot Perform
| April 21st, 2023
A fond nostalgic activity that AI can't replace
---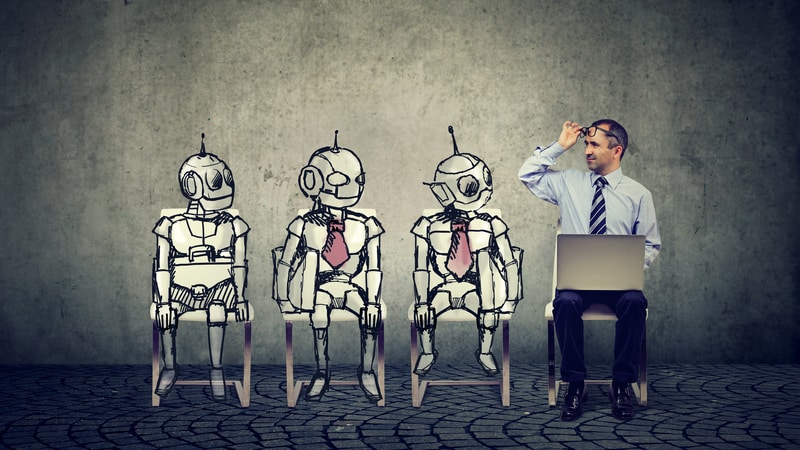 ChatGPT cannot perform nostalgic activities like this one, declares humor writer Greg Schwem in Humor Hotel. See if you agree.
---
Lately I have been messing around with ChatGPT, the artificial intelligence chatbot destined to make our society even lazier than it is now.
While reviews of ChatGPT have been mixed — Elon Musk called it "scary good" while professors and other humans not named Elon Musk fear students will never realize what it takes to write a term paper or thesis on their own — I'll admit it is addicting.
ChatGPT, for those not paying attention to the news this past year, produces detailed, usually correct, answers to questions about almost any topic. But unlike Alexa or Siri, which merely answers our queries, ChatGPT can compose poetry, suggest song lyrics and even become our personal therapist. In other words, it thinks, so we don't have to.
I recently asked ChatGPT for sightseeing destinations in Malta, a country I visited last week for the first time. It was only too happy to return eight suggestions, numbered and bulleted, featuring answers like "St. John's Co-Cathedral: This stunning Baroque church in Valletta is one of Malta's most iconic landmarks, with ornate decorations, stunning artworks and a rich history dating back to the 16th century."
There were no car rental or hotel ads cluttering the responses. Just information, plain and simple. Heck, I expected it to conclude by stating, "A reservation has been made and your credit card has been charged accordingly."
With answers like that, no wonder more than 100 million people are using ChatGPT, the majority being college students with term papers due tomorrow morning.
Yet, like any new technology, I find myself thinking about what will be eliminated once this new, and easier way of doing things becomes the norm. For example, the cellular phone's arrival meant the days of telling your kids that, as soon as they arrived at a party, to call from the house phone and let Mom and Dad know they had arrived safely, were gone forever. Now parents have no idea if their kids are telling the truth because that call can be made from anywhere.
Unless the parents install tracking technology on their kids' phones, which their kids can easily disable, which means…
Oh, forget it.
Which is why I become positively giddy when I engage in a task that brings me joy, and one that I know cannot be handled by a bot.
What ChatGPT cannot perform
Behold … the coin counting machine.
For years I deposited my spare change in a glass goblet that I believe I won at a county fair sometime in the early 1980s. Twice a year, the goblet became full enough to necessitate a trip to my local bank, where I would hand it over and wait while a teller dumped the assortment of pennies, nickels, dimes, and quarters into a stainless-steel bin while I silently tried predicting the final tally.
Although most banks have phased out coin counting machines, perhaps anticipating the eventual elimination of coins and cash in general, my bank went the other direction. The machine is now in the lobby, available to customers who enter with their goblets, Ziploc bags or simple handfuls of coins that will eventually be turned into bills … and some leftover coins.
My last haul netted me $42.17, but I didn't care about the amount. Instead, I remembered the days where my sister and I would excuse ourselves from restaurant dinner tables so we could sneak into the lobby and stick our fingers in pay phone change return slots, hoping somebody hung up and left without collecting change from their calls. A forgotten nickel or dime would bring squeals of delight. Found money tends to elicit that emotion.
Obviously, I didn't "find" the coins I brought to the bank but it "feels" that way when I watch change swirl in the machine as the digital counter increases. How much fun would a child have performing the same task? Parents, if you still give your children allowances for household chores — incidentally, ChatGPT says doing so is "a personal decision that will depend on a family's individual circumstances and values" — please consider giving them coins as opposed to a Venmo notification. Let them dump those coins into a sorter and watch and listen to their efforts being rewarded. Trust me, you will see smiles of pure delight.
Nothing artificial about that.
---
Greg Schwem is a corporate stand-up comedian and author of two books: Text Me If You're Breathing: Observations, Frustrations and Life Lessons From a Low-Tech Dad and the recently released The Road To Success Goes Through the Salad Bar: A Pile of BS From a Corporate Comedian, available at Amazon.com. Visit Greg on the web at www.gregschwem.com.
© 2023 Greg Schwem. Distributed by Tribune Content Agency, LLC.

---
Like laughing? Check out more Schwem, Boomer articles on laughter or the baby boomer humor of Randy Fitzgerald.
---
As an Amazon Associate, Boomer Magazine earns from qualifying purchases of linked books and other products.