Accept the New Friend Despite a Red Flag?
| June 9th, 2023
A new partner enters a long-time pairing of couples
---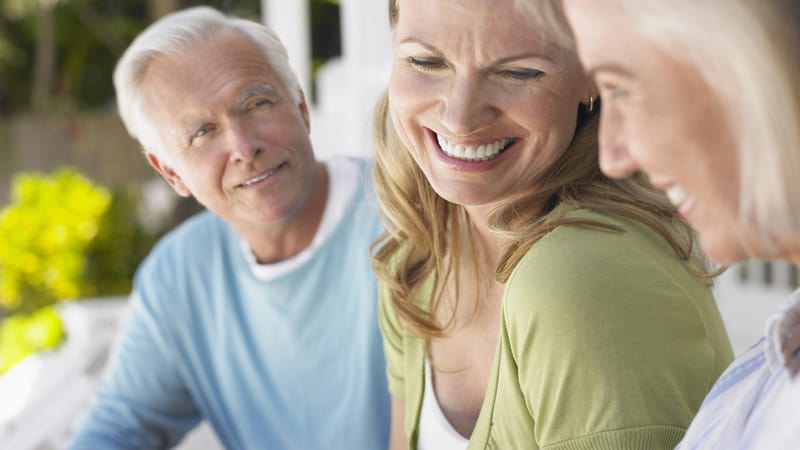 When a new partner enters an established, 40-year-old pairing of couples after the wife's death, a concerned friend sees a big red flag. Should they accept the new friend or warn their long-time friend? See what Amy Dickinson of "Ask Amy" advises.
---
Dear Amy:
My wife and I were friends with another couple for more than 40 years. The wife died and we have remained close with the husband.
After his wife's death, the husband started dating and met a woman that he wanted us to meet.
The four of us met for dinner and then had dessert at our home. During the evening we continued to ask questions to the guest about children, travel, life experiences, interests, etc., however, the woman never asked us anything during the several hours together, and this is a red flag for us.
Our friend wants us to share his new friend with us, however, we are hesitant to engage again.
How do we handle this? Try another evening?
– Concerned Friend
Dear Concerned:
I completely agree that someone who doesn't show any interest in others is a big red flag. But consider this: After your evening together, your friend's date might have said to him, "Wow, what's with all the questions? Why the third degree?"
My point is that although you and your wife sound very gracious, meeting very dear friends is a nerve-wracking experience for someone just coming onto the scene. This woman might have felt overwhelmed, and was doing her best to keep up by answering questions in a way that would endear and impress you.
I always think that a good ice breaker to prompt a newly dating couple is, "Tell us the story of how you met." This usually involves both parties excitedly trading back and forth, and details about their own lives start to spill out.
I hope you will give her a few more chances to relax into a more natural give-and-take.
---
---
In the tradition of the great personal advice columnists, Chicago Tribune's Amy Dickinson is a plainspoken straight shooter who relates to readers of all ages. She answers personal questions by addressing issues from both her head and her heart – ranging from whether to accept a new friend to dark family secrets and DNA surprises. A solid reporter, Dickinson researches her topics to provide readers with informed opinions and answers. You can email Amy Dickinson at askamy@amydickinson.com or send a letter to Ask Amy, P.O. Box 194, Freeville, NY 13068.
©2023 by Amy Dickinson