Mourning the Death of an Ex
| April 12th, 2022
'Was I wrong to grieve my ex-partner's loss?'
---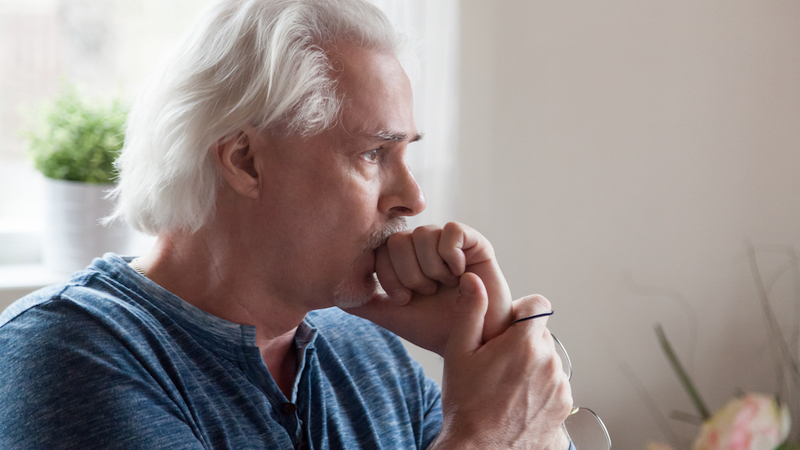 The writer was devastated after his ex-partner's sudden death, even though he has moved on and is happily involved in a new relationship. Was he wrong to be mourning the death of an ex? See what advice columnist Amy Dickinson has to say in this edition of "Ask Amy."
---
Dear Amy:
I don't think I've ever seen this subject addressed.
This could be an issue that a straight person or gay person has encountered. (I happen to be gay.)
My ex died suddenly a few years ago from a tear in one of the chambers of his heart. He was 53.
After our split (due to infidelity on his part), we were able to put our acrimony toward each other aside and move on as friends. He even attended my wedding to my current husband.
When he died, I was devastated. The grief was pretty intense.
People around me were acting like … "If you were just friends, then why are you taking this so hard?"
My husband tried to be understanding, but I got the idea that he didn't really understand. Believe me – at that point I had no romantic interest in my ex.
Did I overreact?
Wounded Ex in the Midwest
Dear Wounded:
The indelible line from John Donne's poem "No Man is an Island" immediately comes to mind (as it so often does, lately): "… any man's death diminishes me, For I am involved in mankind."
Continuing to piggyback on this poem, I'll tell you "for whom the bell tolls": The bell tolls for you, and for every grieving person.
A friend of mine recently described the impact of the loss of friends as being like having holes blasted through your life.
You shared your life with your ex, and after your breakup, you continued on in friendship. Of course, you mourn this loss!
There is no shortcut through grief, and there is no need to justify how you feel, the way you feel, or … that you feel such intense grief after the death of a friend.
---
---
In the tradition of the great personal advice columnists, Chicago Tribune's Amy Dickinson is a plainspoken straight shooter who relates to readers of all ages. She answers personal questions by addressing issues from both her head and her heart – ranging from mourning the death of an ex to DNA surprises. A solid reporter, Dickinson researches her topics to provide readers with informed opinions and answers. Ask Amy, P.O. Box 194, Freeville, NY 13068
© 2021 by Amy Dickinson