Aging Parents in Your Home, Part 3
| July 7th, 2021
Issues, positives, and closing words
---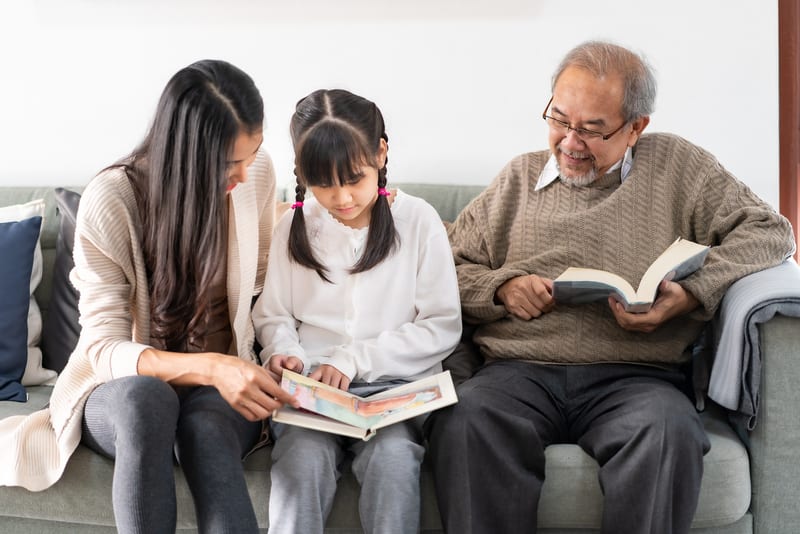 Boomer reader Darlene Edwards addresses the challenges of living with aging parents in your home. She shares her story, when she and her husband brought Darlene's mom to live with them. "I find that people are coming from so many vantage points on this topic," she told Boomer, "and I do want to help with the experience my husband and I have."
---
When frustration sets in
Just as with any relationship, there will come a point when you and your older adult are not seeing things the same way, and this may stimulate conflict. Taking a deep breath and stepping back is a good first start. Then assess what the issue really is. Create a space and time to discuss the issue, and then determine if a compromise is possible. With the nuclear family, there is always a chance to discuss and resolve an issue; the same is true with the older adult.
End-of-life care
A discussion needs to be included on how the older adult sees end-of-life care. When you collectively make living arrangements in present day, your thoughts need to include what if someone becomes incapacitated. How does care for the older adult continue, and what are their wishes in the later stages of life? Wills should be completed along with advance directives so that everyone is aware of each other's wishes.
Ending the living arrangement
Even with strong communication, setting boundaries and making plans, perhaps the living arrangement is not working for all parties. A discussion about how to discontinue the living arrangements without stressing the relationship is important. Steps to assistant the older adult in relocating should be initiated which may include support with finding an alternate location that is agreeable, financial assistance if needed and a plan to move items and how to followup after the move to minimize loneliness or the feelings of failure for the older adult and the family.

Challenges
Communication is often a factor that is left out in the transition of bringing two families together. Areas that are important to you, may not be important to the older adult and they may see you as the child again. It is important to outline your important topics to discuss prior to establishing co-living arrangements. It is better to have an understanding of key touch stone issues before they become larger and more challenging.
How do you keep your core relationship as a priority? Its important to really listen to your partner prior to creating living arrangements and then continue to touch base daily for a check in on how things are going so that lines of communication stay open.
---
Self-care is essential in caregiving
---
The positives of aging parents in your home
There are numerous advantages to including the older adult into a family life. If you are the son or daughter, you have the peace of mind knowing that your loved one is safe, loved and has the physical and emotional support to sustain them for many years to come. My mother lived to be ninety six and I believe being in an active household surrounded by those who loved her, contributed to her longevity.
Family members can learn more about their older adult, whether it is a grandparent, or another family member; they can share stories that you may not know thus enriching your family history. My mother shared pictures and stories that my adult children will remember as they grow their own families.
Holiday traditions may be richer because the older adult is present. Learning traditions or culture from each other only deepens relationships and helps to build respect for each other. My mother shared a Christmas morning breakfast that was special to her from her youth and we continued that tradition for many years.
Depending on the abilities of the older adult, perhaps they can share in small household tasks, provide some child care on occasion or help with homework. My mom loved to sew on a button or make brownies when she was able,
Recommendations for moving forward
If your family decides to move forward with incorporating an older adult into the family, a new stage in a family's life begins that is deeper and richer through effective communication. There are several areas to consider, however if the move is quick it is important to build in as much time as possible with your spouse or partner to ensure the nuclear family is maintained. The relationship with the partner or spouse is critical for this new living arrangement to work, so the need for regular communication together is key.
Children in the home need to hear that they are loved and supported as this new family member has joined the household. Carve out time as often as possible to hear their daily questions and concerns to help them to adjust to the changing family life.
My family's journey taught us about intergenerational living and the joys that this experience provided all of us. I asked my husband what one word would he say to sum up three decades of living with an older adult and he said patience. When we discussed the word further, we talked about the changes that occurred in our lives with the addition of my mom and of course the positives and the challenges. Our lives were richer because Mom was with us and we know that life presents challenges on occasion, but the best tool to ensure success is to communicate and have patience with our each other and the older adult which will both support the family and ensure successful life together.
Darlene Edwards, RN, MS, has a background in health care and communications, working more than thirty years in a large teaching hospital. She enjoys working with older adults and families to help create a positive experience for the next chapter of life.