Even Your Car Can Raise Alzheimer's Awareness
July 17th, 2017
'Forget me not' specialty license plates
---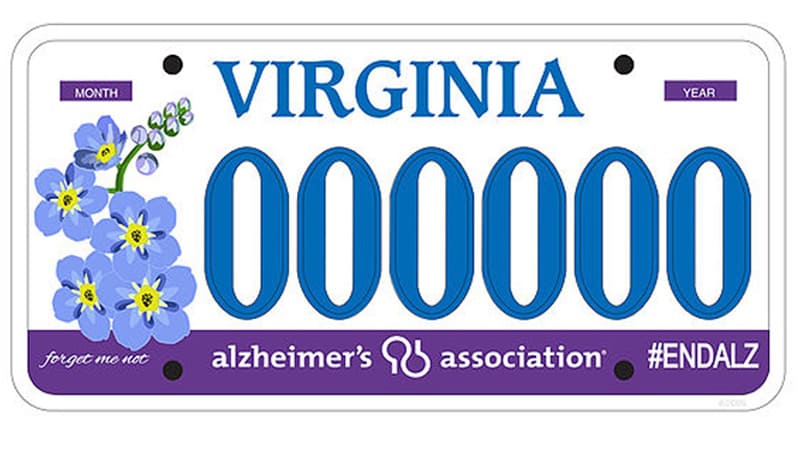 A Richmond-area advocate in the fight against Alzheimer's disease is partnering with the Alzheimer's Association to make a personalized license plate available to Virginians, hoping to raise awareness about the life-altering disease.
Katy Reed, who is heading this effort, has worked closely with patients affected by Alzheimer's as an assisted living administrator.
The proposed plate would become one of the Virginia DMV's specialty plates. In order for the plate to become a reality, at least 450 applicants who own a registered vehicle in the Commonwealth of Virginia must apply. The process for securing new plates typically takes one to two years. The initial application must be submitted through the sponsor organization rather than through the DMV. Deadline for registration is Nov. 1. For more information or to reserve your plate, visit VaEndAlz.com.