Say Cheese!
| July 31st, 2019
American Cheese Society comes to Richmond
---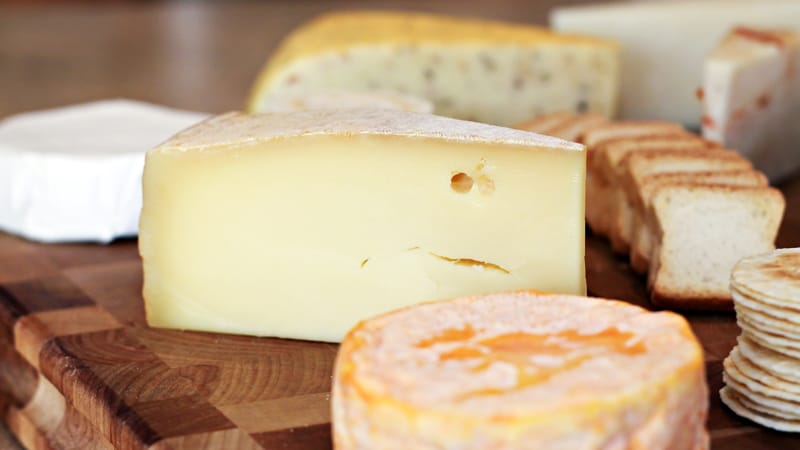 More than 1,800 individuals across the United States – and even beyond – are more than merely cheese lovers. They are members of the American Cheese Society. ACS offers resources, education, industry directories, networking opportunities and other valuable tools for cheese professionals and cheese-passionate people. The organization also offers an annual conference, which this year is being held right here in Richmond, from July 31 to Aug. 3.
As with most any conference, plenty of sessions appeal to hardcore, nerdy professionals, and these are open only to registered conference participants: think "Artisan Cheese Quality and Data Tracking," "The Physics Behind Affinage and How to Create the Ideal Environment at Any Scale" and "Dairy Farming, Climate Change Mitigation and the Marketplace." However, the conference also features sessions that make the rest of us envious: "Washed Rind Cheese is For Lovers" with tastings; a tasting session entitled "How Sweet Are You?"; "Historic & Contemporary: Virginia's Unique Fermentation Scene"; a tasting session of Virginia wine and cheese, and more.
Fortunately, the culmination of the conference – the final big event – is open to the rest of us.
FESTIVAL OF CHEESE AND CHEESE SALE
The Festival of Cheese Showcase on Saturday, Aug. 3, 6:30 to 9 p.m. at the Greater Richmond Convention Center, highlights winning cheeses from among nearly 2,000 artisan, farmstead and specialty cheeses that were entered into the American Cheese Society's annual cheese competition. Multiple subcategories fill each of the approximately 100 categories in the competition, including fresh unripened cheeses, soft ripened cheeses, American originals, original recipes, American-made international styles, cheddar, blue, Italian, feta, flavored, smoked, goat's milk, sheep's milk … You get the idea.
At the showcase, attendees can sample winning cheeses and enjoy them alongside gourmet foods and libations. The festival is open to both conference attendees and to the general public. The $45 tickets can be purchased online in advance or on-site.
Better yet, the Cheese Sale – free and open to the public – offers thousands of artisan, specialty and farmstead cheeses available for purchase at 50 to 75 percent off retail prices – including cheeses that aren't available locally! At this giant pop-up cheese shop, you can browse and purchase incredible artisan cheeses from producers around the country at amazing prices. And all for a great cause – funds from the sale support the nonprofit American Cheese Education Foundation, which funds scholarships for up-and-coming cheesemakers.
The Cheese Sale is held concurrently with the Festival of Cheese Showcase, and is free and open to the public.