The healthy vegetable you're not using but should be
| October 22nd, 2021
Inexpensive, low-cal, and nutritious, with oh-so-tasty possibilities
---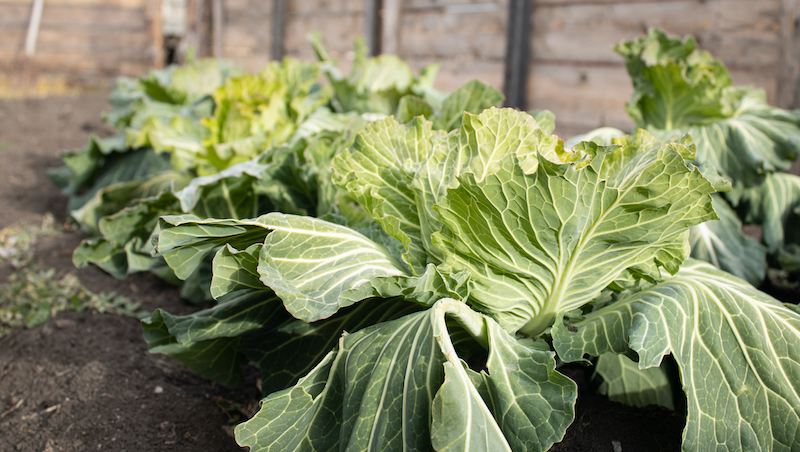 Just what is this inexpensive and nutritious vegetable that's also low in calories? And if it is so virtuous, how can it possibly taste good? Read on for the best ways to prepare this powerhouse!
---
Kale may get all the ink, but when it comes to greens, there's a less popular plant to pay attention to: cabbage. Before you turn up your nose, listen up. This humble (and inexpensive) vegetable is extremely low-cal. A cup of raw cabbage has just 18 calories! It's also full of anti-cancer compounds and, if prepared the right way, cabbage can be just as – if not more – delicious than its show-stealing cousins like Brussels sprouts or spinach. And as fall temperatures dip, cabbage gets even milder. "When temperatures get close to freezing at night, it makes the cabbage sweeter," says chef Robbie Wilson.
Look for cabbage that is shiny, compact and heavy. When you get home, try one of Wilson's five favorite prep methods.
Grill it.
Green cabbage holds up well to a barbecue, says Wilson. Set the whole head of cabbage on a shelf above the heat source and cook until the leaves caramelize (they'll develop a sweet and smoky flavor). If cabbage leaves burn, that's normal. You can peel them away when you're ready to prepare or eat. Let it cool to use as the base of a salad with pears, apples, blue cheese and mustard vinaigrette. Tomorrow, chop it up and eat as a side dish.
Roast it.
You can roast an entire head of cabbage (just make sure it's a sturdy one, like cannonball cabbage) in the oven. Cut it in half and put it, cut-sides down, in a seasoned cast-iron pan. Roast at 425 F until it starts to look burned on the outside, about 45 minutes. Speed up the cooking process by putting some flavorful liquid in the pan, says Wilson. This way, the vegetable will steam and roast at the same time. Use a cake tester or paring knife to test for doneness. When fully cooked, there will be a little resistance when you cut into it.
Braise it.
Combine chopped napa or savoy cabbage with onions, herbs, dry white wine, dried fruit and some oil in a Dutch oven over medium heat. Cook, covered and stirring occasionally, until the cabbage is tender, 15 to 20 minutes. Finish by drizzling it with some high-quality, full-bodied extra-virgin olive oil.
Make a slaw.
Slice red cabbage thinly and combine with chopped raw green beans, shredded carrots, raisins and chopped nuts. Dress with apple-cider vinaigrette and stir in lots of fresh herbs like mint, parsley or marjoram.
Slice it up.
Use raw, sliced napa cabbage as the base for a salad inspired by Southeast Asian flavors. Add peanuts, carrots, edamame and chopped mint and cilantro, and dress with a citrus vinaigrette that includes fish sauce, lime juice, ginger and sesame oil.
---
SHAPE is dedicated to helping you live a healthy and happy life, with so much more than just inexpensive and nutritious vegetables! Shape your life. Eat right. Get Fit. Online at www.shape.com.
© 2021 Meredith Corporation. Distributed by Tribune Content Agency, LLC.