Anchor Bar Serves Up Wings at Stony Point
| February 17th, 2017
New York-based wing spot comes to Richmond
---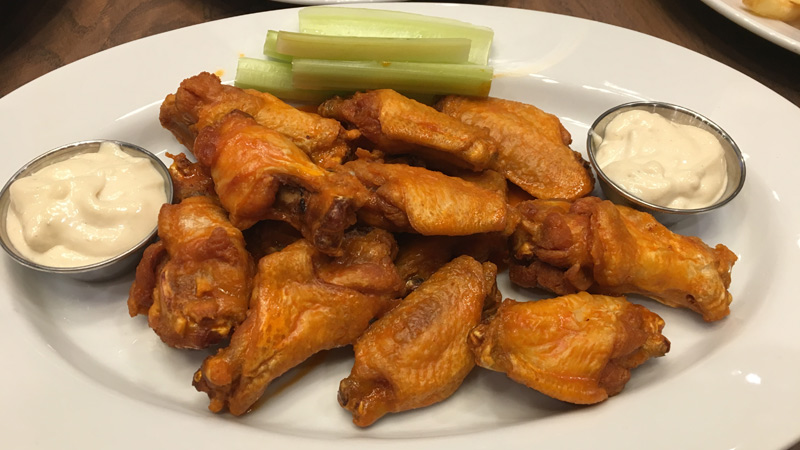 EDITOR'S NOTE: The Stony Point Anchor Bar closed in fall 2017.
Do you know what restaurant is home of the original chicken wing?
In 1964 the Buffalo-based Anchor Bar invented the chicken wing. Now, this bar has opened its first location in Richmond at Stony Point Fashion Park.
You can expect chicken tenders and boneless wings with several sauce options including chipotle bbq and spicy garlic parm. Besides wings, the bar offers burgers, sandwiches, delicious pizzas with dough made in buffalo and homemade desserts. Vegetarian and gluten-free options are available.
According to a press release from the company, menus are tailored to each area the restaurant is located in.
"Anchor Bar is all about great times and great food – and that's exactly what our guests can expect from us," said Matthew Foody, chief operating officer of Anchor Bar in Richmond. "After spending several years in Richmond dining industry, I can tell that Anchor Bar will be a great addition to an already thriving dining scene."
The bar plans to partner with community groups and on Feb. 16, the company will host some of Richmond's marines and first responders for lunch to show their appreciation for their service. All coins collected from the bar's classic videogames will be donated to a local charity.
So far, the bar has filled roughly half of its positions, but plans to hire 70 more staff members including several types of cooks, dishwashers, servers, bartenders, hosts, food runners and bussers.
The 8,500-square-foot restaurant seats up to 275 people and 60 more customers on the patio, which opens in the spring. This is the business' first outside in the U.S. that's outside of New York – all other locations are in Canada. The original Anchor Bar, located in downtown Buffalo, New York, first opened its doors in 1935.