Culmination of Experimentation for Ardent Craft Ales
| June 28th, 2017
The acidity of these sour ales from Ardent Craft Ales adds appeal to wine lovers, too
---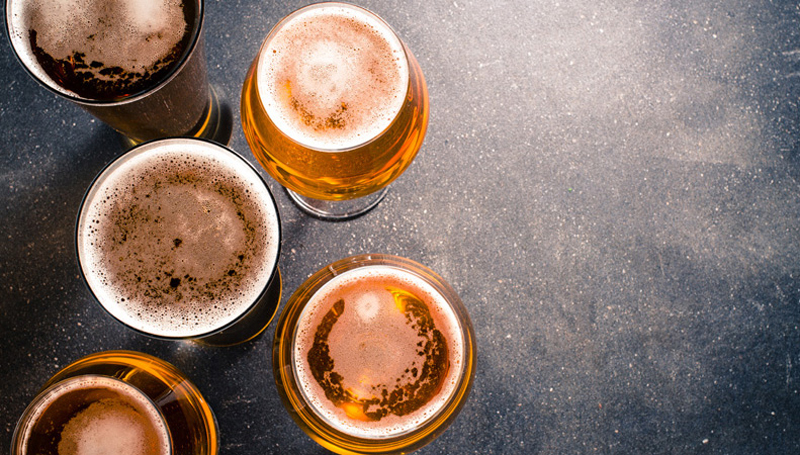 The first sour beers from Ardent Craft Ales, ready for release this weekend, have been in the making for more than two years.
For three years, the public has enjoyed the Richmond brewery's tasting room and beer garden, possibly peeking through the tasting room windows into the brewery, where the magic happens. The garage, on the other hand, has a more puzzling presence. It's noticed mostly, perhaps, as that brick building next to ZZQ's hefty barbecue pit. Behind the isolated walls of this closed structure (dubbed "The Donkey Barn"), Ardent brewers and bacteria have been working in mysterious ways. The mad science has been led by brewery production manager Chris Rommel and brewer Rob Quicke.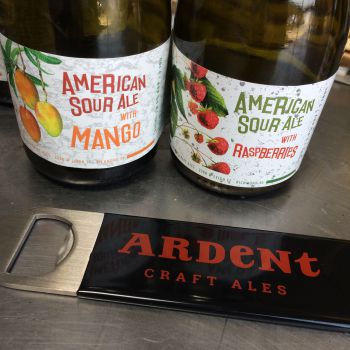 Rommel explained that they began their experimentation using small batches in 60 to 70 small barrels, with different malt bills, bacteria, woods and other variables. After a year, they tasted each experiment, dumping the barrels that didn't produce the result they were after – at least 50 of the original barrels were discarded, and 10 made the final cut. "We used the small barrels we really liked and used them like a yeast pitch for the larger barrels."
Since then, Rommel continues, they've made about a half-dozen batches on their 15-barrel system and put the wort directly into neutralized barrels, and fermented each with these bugs – i.e., the chosen bacteria.
Finally, Ardent's first sour has come of age. On July 1, Ardent releases those two sours, the American Sour Ale with Mango and American Sour Ale with Raspberries. Available only at the brewery, these will be served on draft and in 330-mL bottles.
The lightest of the two in flavor, Mango Sour Ale, presenting a nicely balanced acidity, gives gentle hints of the tropical fruit, with a whisper of a buttery-like richness and a tingly mouthfeel. The Raspberry is likewise nicely sour, while more fruit forward, with a bit more funk and tartness, as the natural tartness of raspberries plays with the sour of the ale.
Ardent has previously released beers in The Wild Ale series, presenting more of the oft-beloved funky notes rather than sour. These beers are Ardent's first real sour beers – low pH, tart, acidic and, of course, sour. It's the acidity that often makes sours appealing to wine drinkers as well as beer aficionados.
The release is Saturday, July 1, at Ardent Craft Ales, 3200 W. Leigh St. in Scott's Addition, Richmond, beginning at noon.
Says Ardent sales manager Dominic Finney, "We're happy to see this come to fruition."