Ask Amy: Longtime Married Couple Walks in Circles
| December 30th, 2020
Is it possible to break out of such a toxic pattern?
---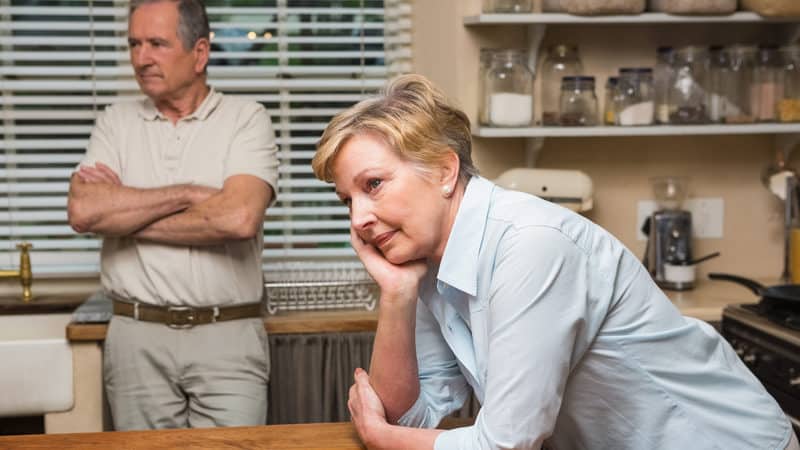 Dear Amy: I just came back from a long walk.
The walk started out alongside my husband. We were talking about the same old gripes we both have, and it all descended to him saying, "You are a piece of s..t."
I walked ahead of him and continued walking without him.
I've been here before.
I don't have any passion for him, and to be honest, I don't know if I really was ever in love with him, even at the start. We have beautiful adult kids (they are happy and have great jobs).
There is a long history between the two of us. He was unfaithful because he didn't get the love he wanted from me. He drinks. His family is terrible. I, on the other hand, am disciplined ("controlling" as he describes me), and frigid.
My husband is my first and only. It's true that I'm not comfortable with intimacy, but over the years, I have successfully worked on that. But yes, because he is unkind toward me, I struggle to say, "I love you."
I want to leave him, but it's easier to stay together, in terms of finances and the "family."
I'm not perfect, but God, I can't talk to him.
It's like we're stuck in a married couple pattern: we fight and then make up, over and over.
Is this normal?
— Lovelorn
Dear Lovelorn: I seem to remember an advertisement from back in the day that used this catchphrase: "Normal is what's normal for you."
So yes, this pattern of anger, disrespect, unmet needs, and ending your walks alone is your normal. No doubt other couples interact in similar ways.
Applying a "normal" framework to relationships might slap an "abnormal" label on those relationships that are weird, wacky, challenging, unusual – but happily functioning, anyway. Yours is not. How do I know this? Because you said so.
You and your husband are cycling in a toxic loop. That is your unfortunate norm, and you should try mightily to change the norm, by engaging a professional couple's therapist and making heroic efforts along with your husband to engage with one another in a more positive and peaceful way.
And, if that doesn't work, you should take the long view, asking yourself, "Is this what I want for the rest of my life?"
In the future, do you want to look back and say to yourself, "I stayed in a mismatched and unhappy marriage because, well, it was easier?"
---
---
In the tradition of the great personal advice columnists, Chicago Tribune's Amy Dickinson is a plainspoken straight shooter who relates to readers of all ages. She answers personal questions by addressing issues from both her head and her heart. A solid reporter, Dickinson researches her topics to provide readers with informed opinions and answers. Ask Amy, P.O. Box 194, Freeville, NY 13068
© 2020 by Amy Dickinson