The Auditory Entertainment of Podcasts
| October 18th, 2016
---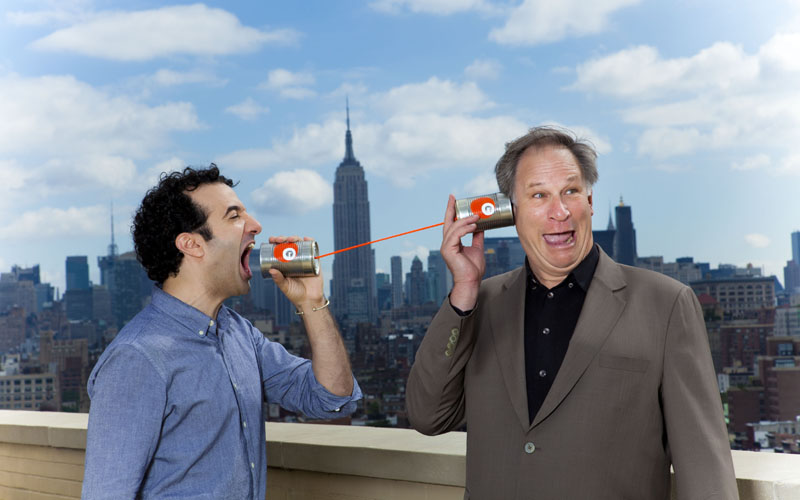 Remember back in the day when entertainment was sitting around the radio with your family and listening to variety shows? (Or do you at least remember hearing about it? Listen, I'm not implying anything about your age.)
Once television was invented, radio entertainment slowly faded into obscurity. While TV isn't going away anytime soon, radio is back – not in the same cement-block-size-contraption-spewing-intermittent-static, but in the form of podcasts.
If you don't have podcasts, have never heard of them or don't listen to them on a regular basis, that's OK. They're easily accessible through the internet or the podcast app on smartphones.
NPR, that little radio station that we all know and love, jumped on the podcast train early on, so your favorite NPR shows are now available at your fingertips anytime and anywhere.
Podcast topics are as broad as the airwaves. Like human interest stories? Try theme-based This American Life or The Moth's true stories told live. Delve deep into the human psyche with Shankar Vedantam on Hidden Brain and into fascinating findings on the TED Radio Hour. Test your wit with a slew of quick-witted panelists with the Wait, Wait, Don't Tell Me quiz show. Fresh Air offers insightful and thought-provoking interviews. Foodies follow Lynn Rosetto Caspar's Splendid Kitchen, while linguaphiles laugh and learn with Lexicon Valley. Other popular podcasts follow politics, sports, music and pop culture.
And then there's Radiolab, using storytelling and interviews to explain scientific obscurities and social phenomena.
I'll give you a minute to download some. I'll be right here when you get back. Go ahead, do it now. You will thank me later, I promise.
Got it? Alright.
SCIENCE PODCAST COMES TO MODLIN'S STAGE
On Nov. 16 at 7:30 p.m., you can download insights from Robert Krulwich, co-host of NPR's Radiolab podcast, right in front of your eyes at the University of Richmond's Modlin Center!
This is a big deal.
More than five million Radiolab podcasts are downloaded monthly. Krulwich worked for over 20 years as a reporter at ABC and CBS News. He's won Emmy, George Polk and various other prestigious awards. He's known for his use of creative, compelling and entertaining techniques – such as cartoons, videos and drawings (and even a banana!) – to explain complicated issues, usually in the fields of science, technology or economics.
In true form, Krulwich will use his creative methods at the Richmond show, Inside Science, to dissect scientific mysteries of the world – right there on stage.
So now that you have your podcast app, go ahead and download a few episodes of Radiolab. I'll be here whenever you get back. And soon, so will Robert Krulwich.