Black-eyed Peas, New Year's Day, and Good Luck
| December 29th, 2022
True connections or not, the tradition lives on
---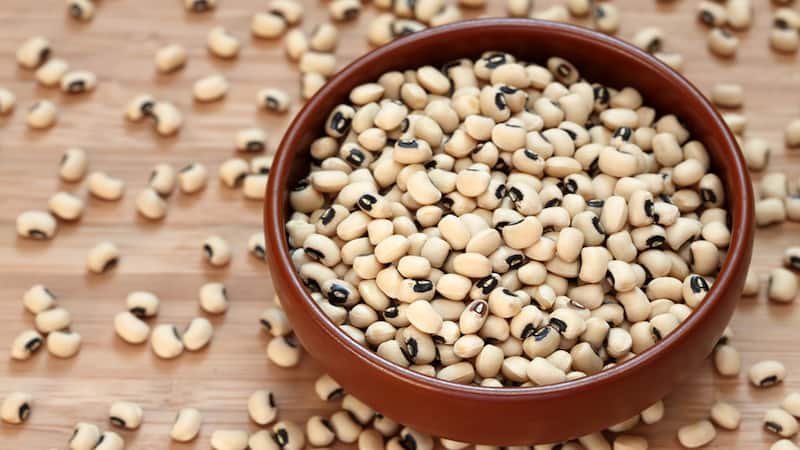 If you're from the American South, you probably already know that black-eyed peas are a Southern thing, and that it's considered good luck to eat them on New Year's Day. (I wish all the world had gotten that memo in 2020.)
But did you know that it's not technically a pea, but a bean? This whiteish bean has a little black spot on its "tummy," thus the "black-eyed" moniker.
And although the South generally embraces the legume as its own, it's really from Africa, probably west Africa. Like many beloved foods (and even music), it came to North America via the cruel slave trade.
An article in the Roanoke Times of Virginia reports,
California State University-Northridge historian Joseph Holloway writes that black-eyed peas were one of the foods that slave traders fed to their human cargo on voyages across the Atlantic. From there, the black-eyed pea became a staple in the Caribbean – easily grown in that climate and familiar to the enslaved African laborers. "Sources indicate that peas reached Florida around 1700 and then appeared in the fields and on the tables of whites and blacks in North Carolina in the 1730s," Holloway writes. "Although Virginians cultivated black-eyed peas in the 1600s, they did not become common table food until after the American Revolution."
Holloway also notes that plantation owner George Washington planted the "pease" at Mount Vernon, one of the first people to bring widespread attention to them in Virginia. Thomas Jefferson was also a supporter of black-eyed peas.
Although the connection between black-eyed peas and New Year's Day luck is lost to history, we can still pile them on our plates – while knocking on wood, making a wish on a falling star, or throwing salt over your shoulder.
Whether black-eyed peas truly convey good luck is doubtful. However, they do start your year (or continue a year) with economical nutritional value. They're rich in fiber, complex carbs, and protein – thus a great source of energy. They're also rich in calcium, iron, vitamin A, magnesium, zinc, copper, manganese, folate, and vitamin K. They contain antioxidants to help combat disease, too.
Popular ways to prepare and serve black-eyed peas include a mixed-bean salad, soups, mashed into hummus, in chili, or simply on their own with seasonings. Or, in Hoppin' John.
Hoppin' John
Hoppin' John offers one of the most common culinary uses for black-eyed peas. Although the dish is traditionally made with pork, this easy recipe from AllRecipes.com is vegetarian – yet still delightfully tasty – to maintain its health factor! 
Ingredients:
2 ½ cups vegetable broth
1 cup long grain rice
2 tablespoons olive oil
1 onion, chopped
2 (15 ounce) cans black-eyed peas, rinsed and drained
½ teaspoon Cajun seasoning
Directions:
Bring broth and rice to a boil in a saucepan. Reduce heat to medium-low, cover, and simmer until rice is tender and liquid has been absorbed, 20 to 25 minutes.
Heat olive oil in a pot over medium-high heat. Sauté onion in hot oil until translucent, 5 to 7 minutes. Stir cooked rice, black-eyed peas, and Cajun seasoning into onion.
Cover the pot with a lid and cook until flavors blend, about 10 minutes.
Good luck!
---