Food News: Burgers and Salads and Sausage, Oh My!
December 12th, 2017
---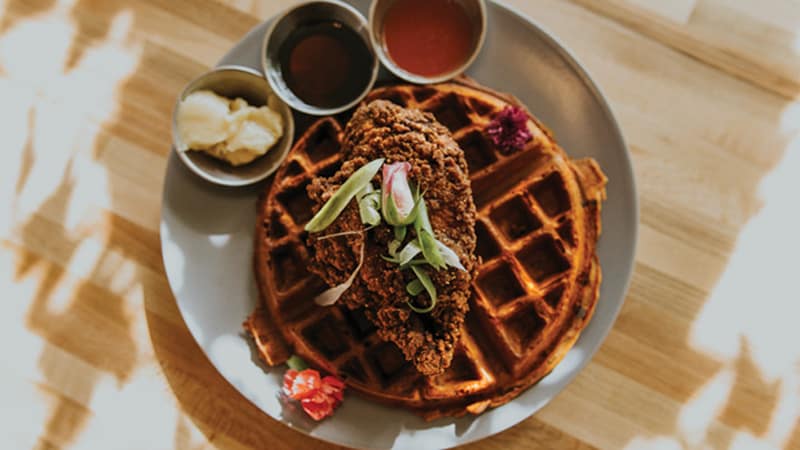 PIK NIK
Like a picnic. In a park. But under cover.
Though I'm not one to suggest, "Let's go on a picnic," I will say, "Let's go to Pik Nik!"* True to its name, Pik Nik offers shareable small plates combining contemporary American and Pacific Rim flair at wallet-friendly prices, plus contemporary cocktails, wine and beer. The wood-and-metal décor, with future visions of a blue ceiling and clouds, seeks to bring the outdoor dining experience indoors all year long. Pik Nik features executive Chef Alex Bailey and introduces bar and dining room manager Rob Smith. –Whitney Kiatsuranon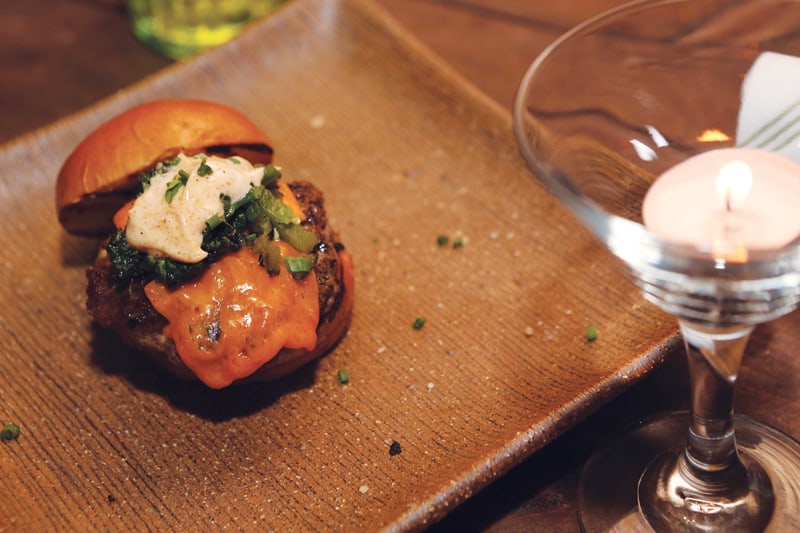 2301 W. Main St.
Facebook @piknikrva
SMOHK
Go to Smohk and get sauced
You'll go for the farm-to-belly, unprocessed meat concept, but you'll return again and again to try the different sauces offered at Smohk. After perusing the menu, I decided to get the three-slider sampler. I married my choices of protein each with their ownindividual sauces: turkey with Smokey Apple BBQ sauce, pulled pork with old Carolina vinegar, and ribeye with Smokey Mustard. I'll be back to try the sriracha, gochujang and horseradish mayo. And the ribs. Or wings. Or smoked mac and cheese. Or … – Whitney Kiatsuranon
3112 W. Leigh St.
LITTLE SAINT
Bringing a halo to the devil's triangle
Little Saint in the Museum District features new Virginia cuisine made with locally sourced ingredients that won't disappoint your taste buds. Your doctor will be happy, too, because Little Saint offers keto-friendly, gluten-free, vegan and vegetarian choices. I had the Byrd Mill grits bowl with Smithfield pork, runny egg, crispy kaletettes, house hot sauce plus the bison steak tips. Not only did Chef Alex Enggist knock the dish out of the park, I had enough for lunch the next day. I'll be back for more – and for the transformational cocktails and wines. – Whitney Kiatsuranon
2901 Park Ave.
THE GOOD LEAF SALAD MARKET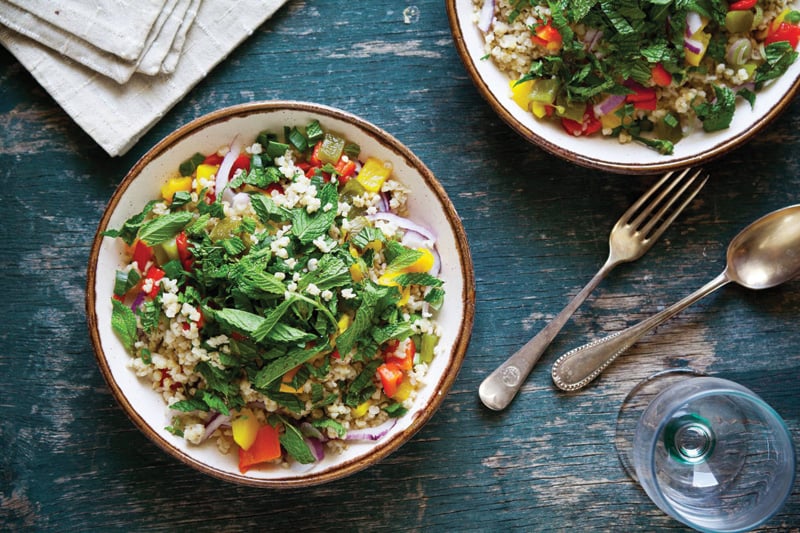 Support your health – and your community
One wall of this casual Carytown restaurant features a list of fresh ingredients and local suppliers: apples from Crozet, cucumbers from Cumberland, tomatoes from Richmond. Consumers select ingredients to build their own salad: starting with a leaf and stem base and other veggies, plus optional additions of protein, crunch, grain and cheese. For the less creative, the Good Leaf boasts 11 signature salads, including Soba Seaweed Salad, Bonzo Garbanzo Salad and Cobb on Cary. Plus soups and house-made drinks and desserts. Oh, and wine. – Rachel Marsh
2925 W. Cary St., Richmond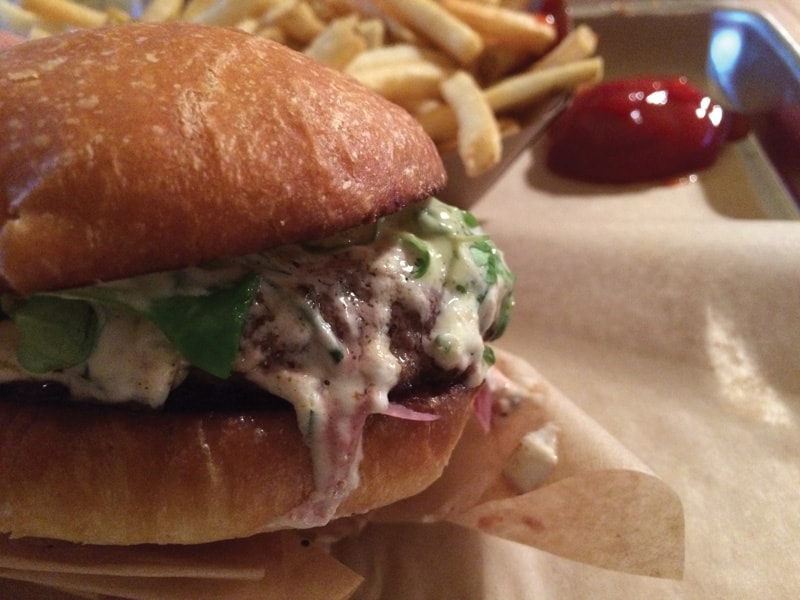 BEAUVINE BURGER CONCEPT
The grass is green on both sides of this fence
Fortunately, the artisanal food trend has not abandoned old-time favorite foods. Sourcing local and hormone/antibiotic-free ingredients while creating palate-popping flavors, Beauvine masterfully combines old and new. As the name implies, the house specialty is burgers – beef, turkey or Boca veggie – with curated signature toppings or build-your-own. Add sides (with surprising seasonings and sauces available), appetizers and salads, plus agave-sweetened sodas, wine, beer, cocktails and other appropriate beverages. And don't forget the milkshakes – adult and virgin – with Homestead Creamery ice cream! – Annie Tobey
1501 W. Main St., Richmond
CHOPT CREATIVE SALAD CO.
Like Cold Stone for salads
Despite the fact that the name implies a Richmond connection, the business started in the Big Apple and has 40 restaurants nationwide. But each Chopt location uses ingredients from local farms, for freshness and enhanced nutrition. Choose from more than a dozen tasty suggested salads, one of the changing Destination salads from international locales or create your own – all tailored to your preferences. And chopped as you watch. Beverages boast equal nutrition and taste. Go to Chopt. Now! Chop-chop! – Annie Tobey
1601 Willow Lawn Drive, Richmond
Facebook @ChoptWillowLawn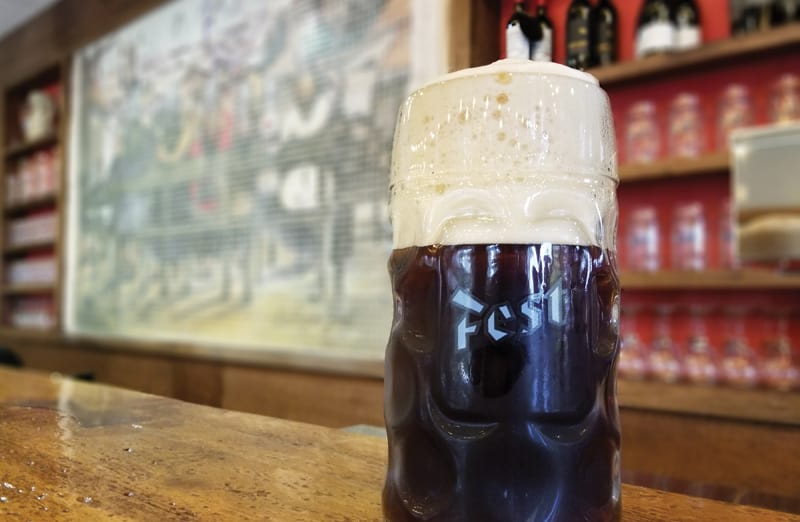 FEST
Sausages galore!
From the creators of Capital Ale House comes a biergärten-inspired restaurant with a variety of sausages, including some made especially for Fest. Build your dinner by choosing the base (bun, salad, mac and cheese, or platter), toppings, sauce and sides. Appropriately, the food is paired with German, Polish, other European and Virginia craft beers – plus cider, wine and draft root beer. Salads, cheese, charcuterie, Bavarian pretzels and light fare available, too. Prost! – Annie Tobey
7044 Woodlake Commons, Midlothian
TOAST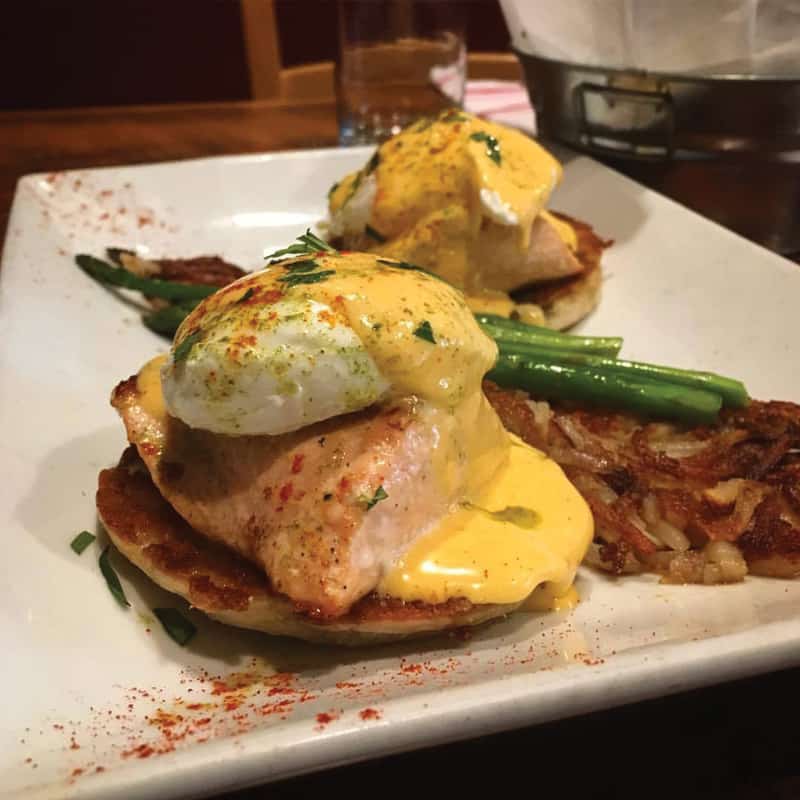 Much more than lightly browned bread
Powhatan and Chesterfield residents can add a new locally owned restaurant to their rotation. Toast New American Gastropub, serving diners at Three Chopt and Patterson since 2012, has opened in the Winterfield Place shopping center. American fare includes creative dishes – think pimento cheese wontons, shrimp-and-crab nachos, and ribs gouda mac – plus old favorites like meatloaf and burgers. Craft beer, cocktails and wine. – Annie Tobey
3730 Winterfield Road, Midlothian
---
* BOOMER contributor Whitney Kiatsuranon admits to being a bit biased, since co-owner Joe Kiatsuranon is her husband. However, Joe, his brother and their mother have objectively demonstrated quality in their other Richmond restaurants.