Boomer's Barkers: Snoopy
| August 26th, 2016
BOOMER ranks Snoopy as the second most iconic canine.
---
2. Snoopy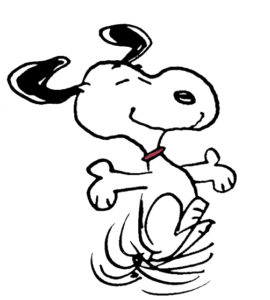 Who Is He? An iconic pet beagle known for being Charlie Brown's loyal and sometimes lazy pet in Peanuts. Charles M. Schulz imagined and drew the character for his comic strip, Peanuts. Snoopy and the rest of the fictional gang are also the stars of movies and a television special.
Fun Fact: The original drawings of Snoopy were inspired by one of Schulz's childhood pets.