11 Ways to Work Out Your Brain with Your Phone
| September 27th, 2017
With a variety of brain-training apps, today's smartphones are like dumbbells for the mind
---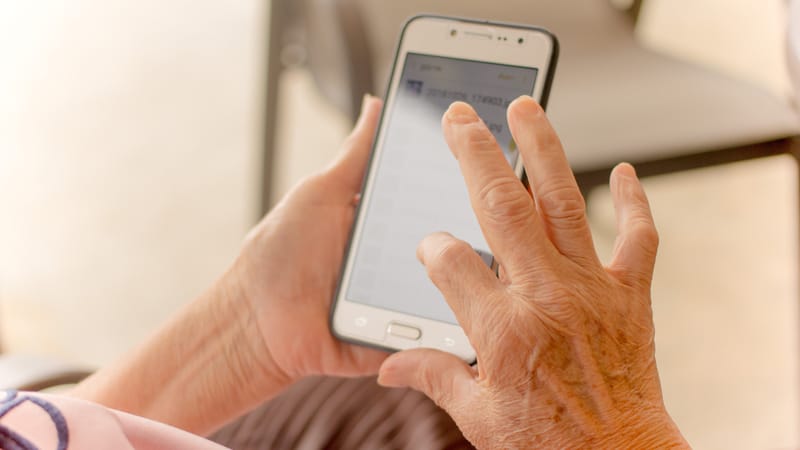 If you want to work out your body, you might reach for a set of dumbbells or a sturdy pair of running shoes. But if you wish to exercise your mind, all you need is a smartphone and good brain-training apps.
The Advanced Cognitive Training for Independent and Vital Elderly (ACTIVE) study in 2016 demonstrated that those who received speed-of-processing training have a better chance of staving off dementia. In a paper published in 2015, the Alzheimer's Association confirmed that a healthy diet, lifelong learning and brain training could reduce the risk of cognitive decline.
Today's smartphones make it easy to carry a vast collection of such games with you wherever you go. Below are 10 apps and a website that put the "smart" into your smartphone.
Brain-training apps
1. LUMOSITY
Lumosity is arguably the most popular brain-training app on the market. Race against the clock in games built around memory, attention, problem-solving, processing speed or flexibility of thinking. Games change daily and players can keep track of their performance and compare their progress against others. Available for Apple devices only, with both free and paid versions.  
2. COGNIFIT BRAIN FITNESS
This brain-training app uses an initial quiz to gather a baseline score and then recommends games based on the results. The games are designed by neuroscientists and help stimulate cognitive skills such as memory and concentration. Track progress, challenge your friends and access information about overall brain health. But beware: CogniFit games are known to be super fun and addictive. Available for Apple devices only, with free and paid versions.  
3. BRAIN TRAINER SPECIAL
Brain Trainer Special can be likened to a simplified version of Lumosity. Players are asked to memorize letter sequences and phone numbers or solve clever math problems. Several different skill levels allow for a starting point for everyone with plenty of room for growth. Free and available on Android devices only.  
4. FIT BRAINS TRAINER
Fit Brains Trainer was developed by the language-learning company Rosetta Stone and is comprised of over 360 unique games and puzzles that guide players through various tasks designed to sharpen mental agility. The better you perform, the harder the challenges become. The app even recommends training exercises based on the results of the games you play. Free and available on Android and Apple devices.  
---
Check out the Boomer array of brain games for boomers
---
5. EIDETIC
Eidetic stands apart from most other brain-training apps in that it helps users memorize real-life information such as a friend's phone number, bank account number or a relative's address. There are notifications that will remind you when it's time to exercise and the tests are spaced out over long intervals to ensure that you are retaining information in the long-term. Free and available on Apple devices only.  
6. PEAK
Peak includes more than 40 games designed by neuroscientists, centered around memory, problem-solving skills and mental agility. A Coach feature provides insights to help you track your progress and train appropriately. Free and available on both Android and Apple devices.
7. ELEVATE
Elevate was Apple's App of the Year in 2014, and it remains among the more popular brain-training apps today. Users can customize a training program around their weaknesses in memory, focus, processing speed, math and comprehension. A performance tracking feature works in conjunction with a difficulty adapter to make sure you're always being challenged while progressing comfortably. Free and available on both Android and Apple devices.  
8. MEMORADO
Over 720 levels are spread out among 24 distinct games, all designed to improve your memory, concentration and logic. Personalized daily workouts are tailored specifically to your needs, and Memorado also includes soothing exercises to help reduce stress. Free and paid versions are available for both Android and Apple devices.
9. BRAIN WARS
Brain Wars pits players from around the world against each in a battle of brain teasers. The idea is to improve brain function through repetition and adaptation while at the same time enjoying the fun of competition. Free and paid versions are available for Android and Apple devices.
10. THE MORON TEST
Appropriately named, The Moron Test is a highly popular brain-training app where players tap, twist and shake their phone to complete a variety of challenges and adventures. Free and paid versions are available for both Android and Apple devices.
11. ONLINE JIGSAW PUZZLES
If you're really looking to work on your concentration and memory, check out Im-a-puzzle.com to solve one of the thousands of free jigsaw puzzles available. Browse categories like nature, sports, and space to find the perfect picture to complete. There's even a puzzle of the day if you're open to a daily challenge. This is a great way to get into a routine for training your brain. Available on smartphones and any other device accessing the internet.
The best part about brain exercising is that you don't need to visit a gym or set aside time to do it. Work out your brain while riding the bus or during commercial breaks of your favorite show using one of the many available apps. It's fun, challenging and can keep you from being a "dumbbell."
---
Lee Elliott is a writer from Raleigh, North Carolina. He enjoys long walks in the woods and mindfulness meditation. You can find more of his writing here.