"Brewing in the Black Community"
| August 17th, 2023
From African origins to craft's future
---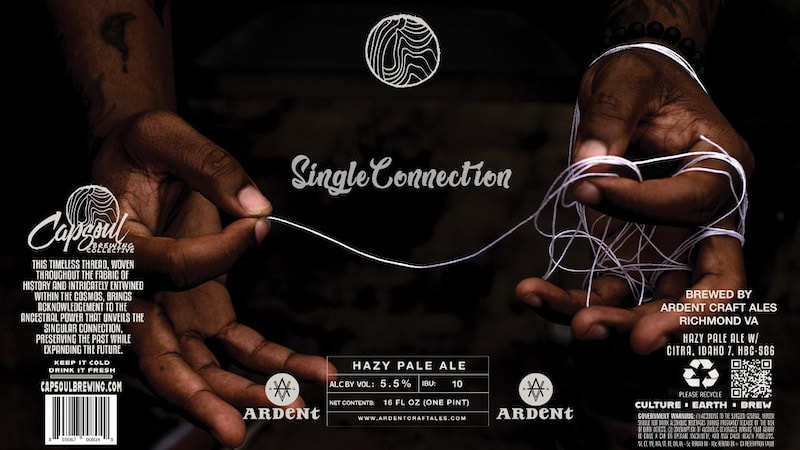 In a new pairing of beer and history, three Richmond-based nonprofits are collaborating on a tasty educational event: "Brewing in the Black Community: From African Origins to Craft's Future." The Aug. 25 event features a panel discussion covering the story of African Americans in Virginia brewing history, followed by a reception of relevant beers and foods.
Richmond Beeristoric, which promotes the region's beer history, crafted the event. The Virginia Museum of History & Culture is hosting the evening at their Richmond museum. And the Black History Museum and Cultural Center is assisting in promotion and in food for the reception. Other instrumental partners include Capsoul Brewing Collective, Ardent Brewing, and 1865 Brewing.
Five panelists will discuss the brewing traditions of West Africa and the experience of enslaved Blacks in the New World as hop growers and brewers, stories that have been overlooked or ignored. They'll discuss current efforts of Black entrepreneurs to establish craft breweries in the Commonwealth and look at efforts to increase representation.
Speakers include "Dr. J" Nikol Jackson-Beckham, equity and inclusion partner and diversity ambassador with the nationwide Brewers Association; Theresa McCulla, curator of the Smithsonian Institution's American Brewing History Initiative; Deb Freeman, creator and host of the acclaimed African American foodways podcast "Setting the Table;" Eric Jackson, founder and president of the CapSoul Brewing Collective; and Lee Graves, author of three books on brewing in Virginia. Emmanuel Dabney with the National Park Service will act as moderator.
The reception will include food with African American roots and samples of three beers: Single Connection, a collaboration between Capsoul Brewing Collective and Ardent Craft Ales; Freedom Ale, brewed by 1865 Brewing Co., the first Black-owned brewery of Hampton Roads; and a millet-based beer brewed by Ardent based on West African traditions.
Registration is available at VirginiaHistory.org.
"Untapped History," an overview on the backstory of Blacks in brewing in America