Canned Cocktails from Richmond's Belle Isle Moonshine
| October 3rd, 2019
A new way to enjoy a local staple
---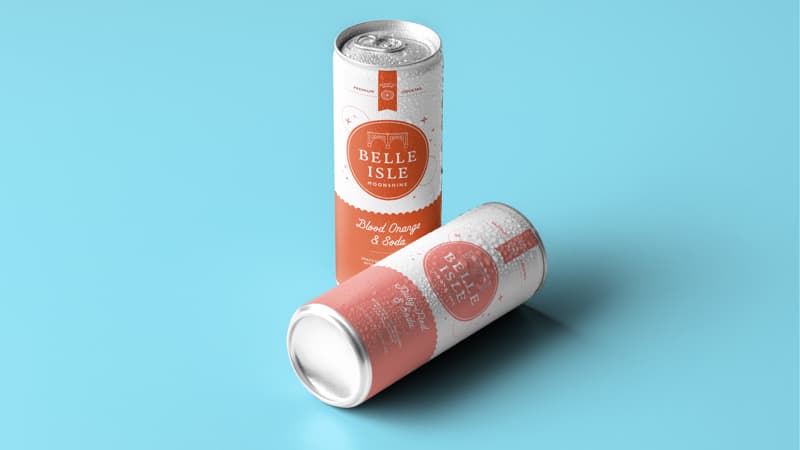 You may already know Belle Isle Craft Spirits for its premium moonshine with delightful, creative flavors, including Cold Brew Coffee, Ruby Red Grapefruit, Blood Orange and Honey Habanero. As of Oct. 1, the distillery has another claim to fame: canned cocktails.
Belle Isle Moonshine is a corn-based neutral spirit (nothing like the rotgut stuff you might've gotten from a neighbor years ago). Not only is this legal, it's made with 100 percent organic corn, is smooth enough to sip on its own and works great in cocktails.
Which brings us to Belle Isle's big news. In response to the canned cocktails craze, co-founders Vince Riggi, Brian Marks and their team at the distillery are now offering consumers canned cocktails.
Obviously, a cocktail in a can is a lot easier to make, to share, and to tote along. In addition, Belle Isle designed the line to be "easy to drink, delicious, and light on calories/sugars" – 110 calories or less. And at just 5% ABV, they're fairly modest in alcohol. (But, you know, still drink responsibly!)
The canned cocktail flavors are Ruby Red & Soda, Blood Orange & Soda, and Shine & Soda. Each flavor is made with Belle Isle's premium moonshine, real and all-natural juices, and a burst of bubbles.
The cocktails are packaged in 12-ounce cans, sold in four packs. The first canning run is limited and demand is high, so hurry to the nearest participating beer and wine outlet, including Total Wine, to score yours.