Sisters Ponder Forcing Elderly Mother to Move
| September 13th, 2017
---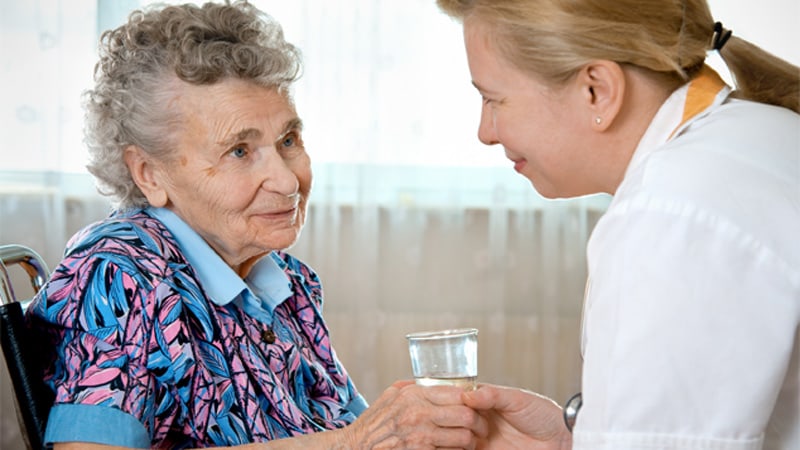 Dear Amy: My sister and I are having difficulties dealing with our aging mother. Our parents are divorced, and because my sister lives several states away, most of the responsibility falls to me.
My mother lives about an hour from me. She is 79 and lives on her own. We have determined that it would be best that my mother move to an independent living community about 10 minutes from me.
She no longer takes care of her house, which is too large and has too many stairs. She has gone weeks without showering, not because she can't, but because she doesn't feel she needs to.
Her diet is poor, her memory is getting worse, and she's gotten lost a few times driving on her own. She now needs assistance from me with doctors' appointments.
She refuses to move. She claims she has moved too many times, and wants to stay where she is.
I want her to make it easier for me to get to her and tend to her needs.
I work a lot, including travel out of state. I would feel better if she were in a community where help is available when I'm away.
I'm torn between forcing her to move and leaving her where she is to live as she wants.
Any advice?
– Unsure
Dear Unsure: I'm trying to picture what "forcing" your mother to move would be like. You need to understand that she has rights, including the right to stay where she is, living an unhealthy and potentially dangerous lifestyle.
So no, you cannot force your mother to move.
This process is one of asking questions, listening to the answers, trying to decode your mother's wants versus her fears, setting realistic boundaries in terms of what you can do for her, and working with her to find temporary solutions for her varying needs.
You could start this process by asking her to visit assisted living places with you. The director of your nearby facility can give her a tour and point out aspects of the community that might appeal to her.
Convey to her that if she makes this choice now, she will be in charge of her decision; if she suffers an injury in her home and is hospitalized, she may lose the ability to choose where to live.
You should contact Meals on Wheels to see if she can receive regular meal delivery at her home. Agencies can provide in-home visits and care, including light cleaning, meal preparation, bathing assistance, and driving her to appointments.
Those of us who have been through this process with loved ones learn (often the hard way), that this can be a chaotic and painful time of life, full of challenging transitions. Asking an elderly person to leave her home is not as simple as demanding that she make choices to make her life safer and your life easier.
---
In the tradition of the great personal advice columnists, Chicago Tribune's Amy Dickinson is a plainspoken straight shooter who relates to readers of all ages. She answers personal questions by addressing issues from both her head and her heart. A solid reporter, Dickinson researches her topics to provide readers with informed opinions and answers.