Celebrate Virginia Craft Beer Month
| August 5th, 2016
This week's events for celebrating some of the best in local beer.
---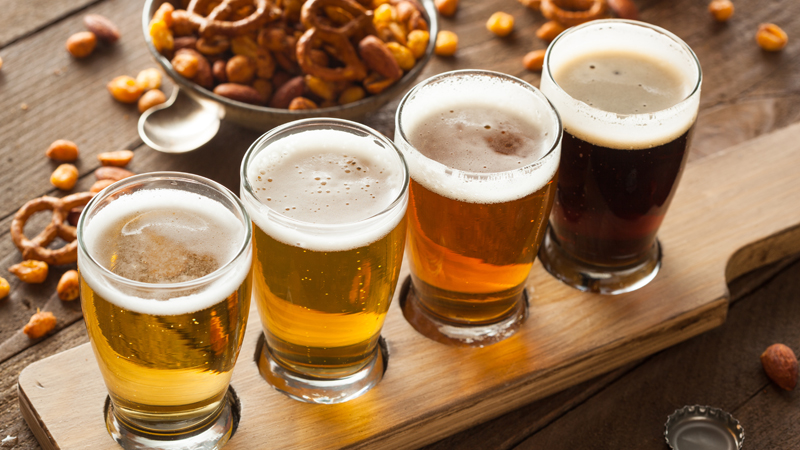 The Richmond area's cup is over flowing with love of local beer. In five short years we have jumped from an area with two breweries to twenty and counting. And we are not alone: in 2012 Governor McDonnell signed a bill naming August as Virginia Craft Beer Month. Since that time, Virginia has broke triple digits for breweries that have opened and started pouring delicious libations. Even large national beer brands have noticed our love for craft beer, choosing to set up their East Coast satellite locations in our commonwealth. Customers who covet diversity and fresh flavors in their beer choices are growing in numbers.
Help bring even more business to Virginia and join your local beer community this August to celebrate. Support a business that carries local beers, visit your neighborhood brewery, or simply share your favorite Virginia brew with a friend!
Cheers to VA, Cheers to fresh beer!
Here's what's happening this week:
(For more information on local breweries, including addresses, go to our Richmond craft brewery page.)
Aug. 8, 5:30 p.m. at The Diamond: Ardent Craft Ales, Bark in the Park featuring Ardent Craft Ales Frisbee Giveaway
Aug. 10, 5 p.m. at Foo Dog: Old Bust Head Steal the Glass Night with Chukker, Graffiti, Macchiato, and Extra Extra Ordinary DIPA
Aug. 10, 6:30 p.m. at Strangeways Brewery: Sand Art Terrariums with Strawberry Fields Flowers & Finds
Aug. 11 at Rapp Session: Ardent Craft Ales Tap Takeover
Aug. 11, 4:15 p.m.-7:30 p.m. at The Boathouse @ Sunday Park: Isley Brewing Company's 'Our Story' Sampling Events with Choosy Mother, Blueberry Plain Jane, Ruby Red Slippers, Root of All Evil
Aug. 11 at Strangeways Brewery: Steal the Vessel Day with bonus RBU (Richmond Breweries United) Glass
Aug. 12 at Growlers to Go Boulevard: Starr Hill Tasting and Growler fill invasion with Debut 9, Whiter Shade, Sublime, Grateful
Aug. 12 at Isley Brewing Company: Blackbery Gose Infusion tapping
Aug. 12 at Strangeways Brewery: Brews & Burlesque, Preview of Burlesque Is Coming
Aug. 12, 5 p.m. at Vino Market: Strangeways Brewery Beer Tasting at Vino Market
Aug. 12 at Strangeways Brewery: Beer release of Watermelon Uberlin Berliner Weisse
Aug. 12, 5-9 p.m. at Lickinghole Creek Craft Brewery: Enjoy the best sunsets in Central Virginia with a cold beer, close friends and good music.
Aug. 13, 6:30-9:30 p.m., at Isley Brewing Company: Moosa performing
Aug. 13, 7-10 p.m., at Steam Bell Beer Works: Chad Mosson plays
Aug. 13 at Wegman's Midlothian: Strangeways Brewery tasting
Aug. 13 at Strangeways Brewery: Summer Yoga Series, Namaste for a Beer
Aug. 13, 3-9 p.m. at Center of The Universe: America Day!
Aug. 14, 2 p.m. at Steam Bell Beer Works: Last Chance Cowboys play