Giving Back with Lisa Schaffner: Change the World RVA
| December 11th, 2017
Nonprofit Charity Spotlight
---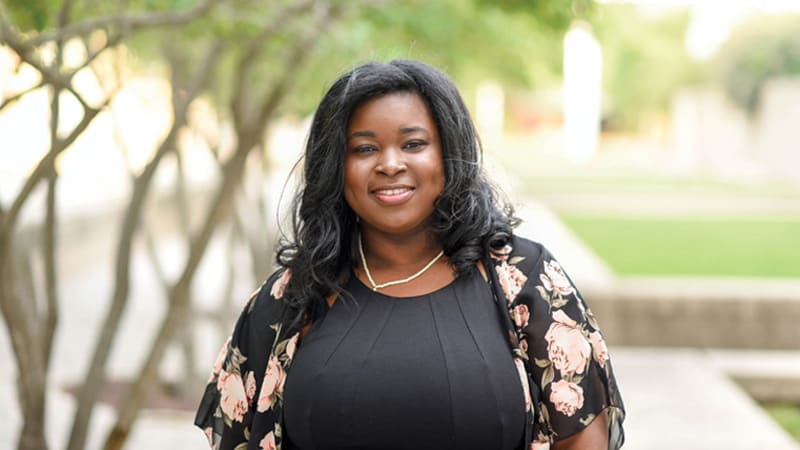 For Elaine Williams, senior year at George Wythe High School was challenging. On-again-off-again relationships with family members forced her out of her home and in search of a place to live. A high school classmate and her mother took Williams in, but the housing instability and the ripple effects put her life in turmoil. Williams dreamed of living in a two-parent home with her own bed. Fast forward six years, and that dream is now reality for the 24-year-old. Elaine credits the organization Change the World RVA and its many volunteers who are Giving Back with saving her.
Change the World RVA supports Richmond students, in both high school and college, who are struggling with homelessness because they don't have a consistent place to call home. There are approximately 2,000 homeless students in Richmond public schools in 2016-2017, according to Natalie May, Change the World RVA board president.
"We want kids to be successful, but when they're sitting in class and don't have enough to eat, or know where they're going to sleep that night, or access to transportation, Wi-Fi or a laptop, they're at risk," says May.
What May and the all-volunteer staff of Change the World RVA have learned is these kids will not fall through the cracks if they have consistent adult support and relationships. "With small support like buying bus passes or shoes, paying for field trips or sporting events, or a ride to a job, it helps them," explains May. Basically, it's anything you'd do to support your own child. "One of the most important things we do is making sure the kids have a cell phone, in part for safety, but also as they apply for jobs, potential employers need to be able to call them," says May.
Volunteers also realized that many of these homeless kids have plans to go to college, but the instability in their lives proves to be too much. That was the case for Elaine Williams, who'd been accepted at a college but needed help setting up classes, visiting the campus, furnishing her dorm room and having a place to go when the dorms closed for holiday breaks.
"When college got hard, having people support me made the difference. It really changed my life," Williams thoughtfully explains. "Many days I felt like I couldn't make it. I would call Miss May, and she said, 'We're behind you!' They believed in me when I couldn't believe in myself," says the college graduate, who received her VCU degree in May 2017.
A NETWORK OF SUPPORT
Change the World RVA volunteers create a network around each child, who typically comes into the program by referral from a high school social worker. Volunteer opportunities include providing transportation to the doctor, a job or an interview; assisting with the food pantry; sending a card as part of the Birthday Card Brigade; or being a host family for a child.
Typically, the organization supports eight to 10 youth at a time. In 2017, Change the World RVA had two of its students graduate from college. This spring, four students are graduating from high school. "That's success," exclaims May, who adds, "We have one child who comes every single day for every single opportunity we provide."
Many of the students who are now succeeding because of the support they received are coming back to Change the World RVA and giving back as volunteers.
"I volunteer every Monday to be a mentor to the students and to be an example to them," says Williams. "I want them to see how they can impact the community and to motivate others of how they can make change."
Are you up for the challenge in 2018 to change the world? We can do it together, RVA, by Giving Back! Here's to a spectacular new year of volunteer opportunities that we seize.
---
WANT TO VOLUNTEER?
These worthy organizations need your help.
These are organizations Change the World RVA partners with to support Richmond youth.
Change the World RVA
How it helps: Provides consistent adult relationships and stability to homeless youth in Richmond public schools, specifically those in high school as they transition to college.
How you can help: Click "How to Help" on the website to learn more about volunteer opportunities, including the Birthday Card Brigade, food pantry and being a volunteer driver.
Website: ChangeTheWorldRVA.org
Contact: Email ChangetheWorldRVA@verizon.net or call 804-803-5620. If you're interested in the Birthday Card Brigade, email debbie_chichester@verizon.net.
Art 180
How it helps: Provides art-related programs for youth living in challenging situations, encouraging personal change through artistic expression.
How you can help: Share your time as a volunteer or make a financial contribution. Visit "Ways to Support" on the website for details. Art180 has two dozen volunteer possibilities.
Website: Art180.org
Contact: Visit "Contact Us" on the website or call 804-233-4180. The volunteer application is on the website under "Donate Time."
YWCA
How it helps: Provides programs and services that empower women, children and their families in Central Virginia.
How you can help: How you can help: donate time, money or goods and services. Visit "Give Back" on the website to fill out an individual volunteer application.
Website: YWCArichmond.org
Contact: Call 804-643-6761 or reach out to Joyce Loving at jloving@ywcarichmond.org for group volunteering and in-kind donations.