Charity Spotlight: Relationship Foundation
| April 6th, 2020
'Building stronger relationships for the commonwealth'
---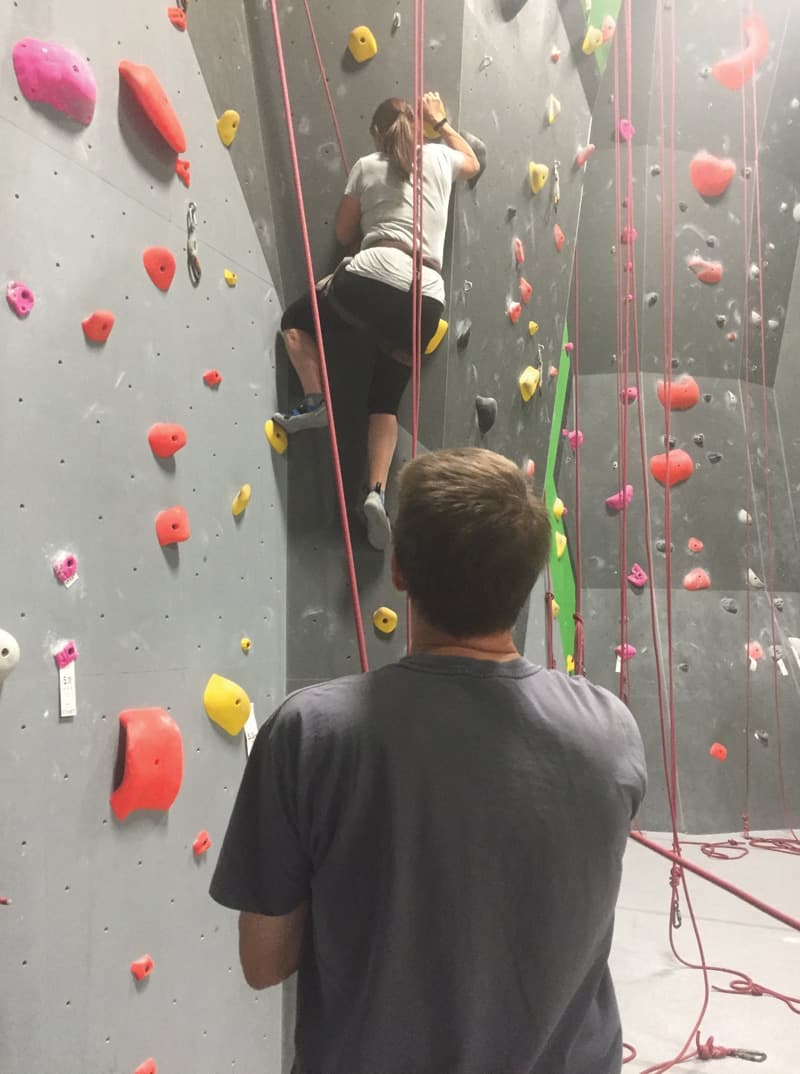 Personal relationships are hard, and after a few decades of experience, you'd think we would have it figured out. But we don't, and we need help. That's where the Relationship Foundation of Virginia comes in, Giving Back to our community through building stronger relationships.
The Relationship Foundation of Virginia understands relationships take work and is prepared to give you the tools you need. "So many people forget to work on their relationships, and [relationships are] what makes a strong community," explains Relationship Foundation executive director Chris Beach. "Many people worry about their jobs, their cars, but what they need to be most concerned about is their relationships."
The Relationship Foundation of Virginia provides relationship programming for youth, fathers, and couples and for corporate team building.
MODERN PROBLEMS, AGE-OLD SOLUTIONS
Therefore, Beach believes the key to any relationship is communication. "It takes time. You have to put your cell phones away," explains Beach, who is the father of four boys. "You have to talk to each other. Communicate with each other." Technology is a factor. The Relationship Foundation's website reports that the average person spends nearly three hours daily on their cell phones; consequently, this lack of face to face communication is damaging relationships.
Above all, what the foundation does well is it gets people talking. "As a couple, they'll give you questions to discuss such as what makes a good relationship," says Keith Kramer, who has participated in several of the organization's date night events (covered in my February-March 2018 BOOMER column). These are often held at unique locations – such as a local rock-climbing wall. Kramer's wife, Suzzie, explains, "These evenings get us out of a routine and provide a challenge. The rock wall climbing made us trust each other and rely on each other. You also learn to actively listen to each other," shares the soon-to-be 58-year-old.
WHAT LANGUAGE DO YOU SPEAK?
A Relationship Foundation special event featuring author Gary Chapman in August 2018 is making a return in April. Chapman, who wrote The Five Languages of Love will speak at Richmond's Byrd Theatre on his latest book, The Five Languages of Apology. "Everyone apologizes differently and everyone accepts apologies differently," asserts Beach. "Consequently, 'I'm sorry' might not be enough. Making things right may be the way to apologize."
Beach encourages attendees to know their apology language before the presentation. Therefore, they can focus not only on their personal apology language but on others, too.
The Kramers, who are celebrating seven years of marriage, plan to attend the Languages of Apology event. "Our relationship has blossomed because of the Relationship Foundation," says Keith Kramer. "We didn't want to settle for being OK. We wanted to be intentional and take steps that would benefit us. Above all, we are committed."
So, it's time to show your commitment to relationship building and to building a stronger RVA by Giving Back to the Relationship Foundation.
---
WANT TO GET INVOLVED? 
Relationship Foundation of Virginia provides programming to increase communication skills that build stronger families and communities.
CONTACTS: Visit "Get Involved" on the website for volunteer opportunities and events, including Boot Camp for Dads and Youth Program Panels; or call 804-288-3431.
Relationship Foundation of Virginia is at 2101 Maywill St., Richmond but events and programming are held across the metro area.