Public Support of Christina Aguilera for Britney Spears
| July 5th, 2021
'She Deserves All of the Freedom Possible'
---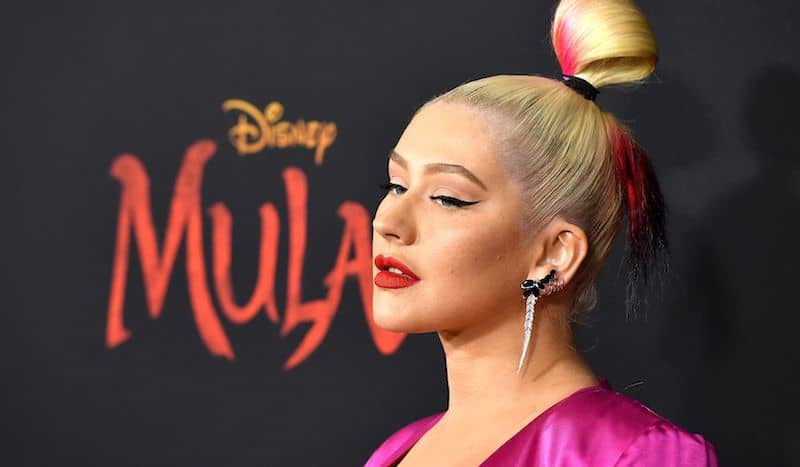 The public support of singer Christina Aguilera for Britney Spears as she fights against her conservatorship came through loud and clear on Aguilera's Twitter feed.
---
Christina Aguilera has spoken out in support of fellow pop icon and former "Mickey Mouse Club" co-star Britney Spears following her explosive testimony against her conservatorship last week.
In a lengthy thread posted to Twitter, Aguilera shared her thoughts on Spears' current situation, alongside a sweet picture of them as children.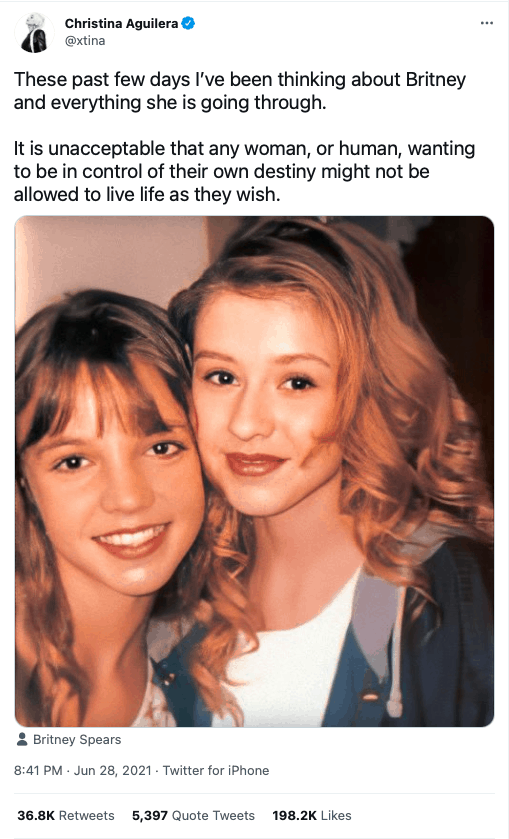 On Wednesday, Spears spoke publicly about her conservatorship, which was instilled in 2008, during a court hearing. In her statement, Spears said that she wanted to "sue" her family and expressed that she would like to get married to her boyfriend, Sam Asghari, and have more children, but is unable to do so because the conservatorship does not allow her to remove her IUD.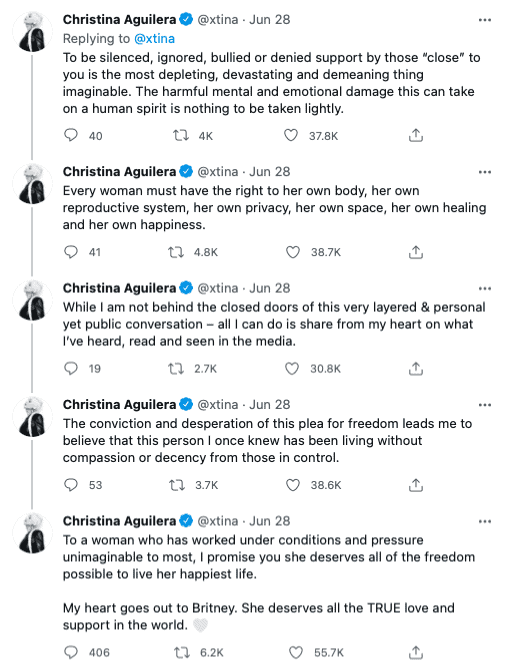 Aguilera joins a slew of celebrities speaking out in favor of the #FreeBritney movement, including Spears' ex-boyfriend and former "Mickey Mouse Club" co-star Justin Timberlake, Mariah Carey, Cher, Brandy, and more. Earlier on Monday, Spears' sister, Jamie Lynn Spears, also broke her silence on the situation.
"Maybe I didn't support her the way the public would like me to with a hashtag on a public platform, but I can assure you I've supported my sister long before there was a hashtag," Jamie Lynn Spears said. "And I'll support her long after."
Caption of lead image: Christina Aguilera attends the premiere Of Disney's "Mulan" on March 9, 2020 in Los Angeles, California. CREDIT: Frazer Harrison/Getty Images. 
© 2021 Variety Media, LLC, a subsidiary of Penske Business Media; Distributed by Tribune Content Agency, LLC
---
As the support from Christina Aguilera for Britney Spears reminds us, there ain't nothin' like a friend. Read travel writer Mira Temkin's 6 top tips on girlfriend getaways.