'Come from Away' Stirs the Soul
| February 2nd, 2022
A true story from a time that we all recall
---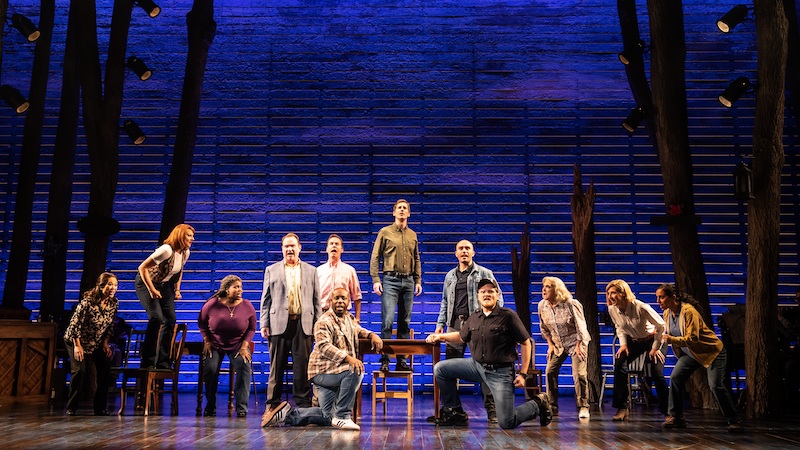 On Feb. 1, I attended opening night of the musical "Come from Away," part of the 2021-2022 Broadway in Richmond series at Altria Theater. A small but enthusiastic and energetic cast portrayed passengers that were stranded as the 9/11 terrorist attack led to a grounding of all commercial air travel in U.S. airspace, and the people of a small town in Newfoundland, Canada, that welcomed 7,000 stranded passengers.
The play brings back memories for those of us who recall Sept. 11, 2001 – where we were, the fears and anguish we experienced, and the unity that brought Americans together. Because the events of the play are based on a true story, it stirs even more emotions. It recalls the anxiety many of us felt at the unknown – what was happening and whether our loved ones were safe. It brings tears seeing at a personal level grief of those whose losses stretched into eternity. It stirs warm reminders of human goodness and brings smiles and a few laughs at the love that passes among open-hearted human beings. It affirms the importance of unselfish compassion and the hurt of undeserved prejudice.
And the play is a reminder that after tragic day, much has changed and "Something's Missing."
The Richmond, Virginia, performance of this traveling Broadway musical extends through Feb. 6.
Be sure not to leave before the curtain call, as you will be treated to a brief concert by the spectacular musicians with an Irish flair. Oh, and be sure to take a tissue.