Controlling Momzilla in Wedding Planning Mode
| September 29th, 2023
'There is trouble on the horizon,' the advice columnist agrees
---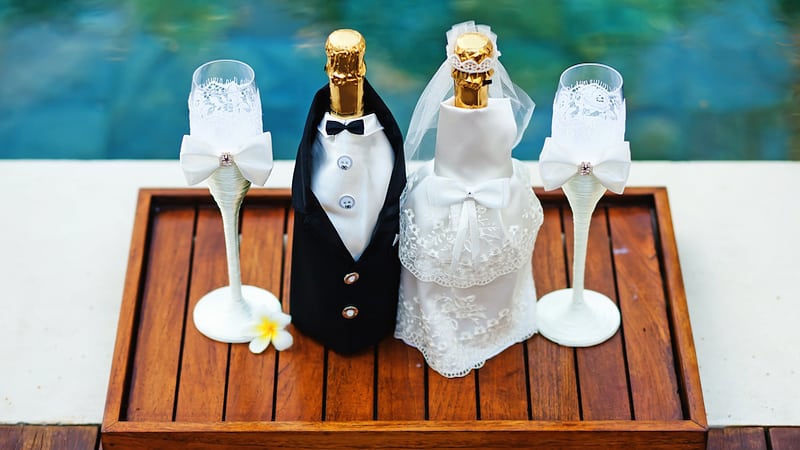 The mother of the bride has major concerns about the upcoming wedding, including how the planning reflects on her daughter's future, and fears she must become a controlling Momzilla. See what advice columnist Amy Dickinson says.
---
Dear Amy:
"Dear Daughter" is engaged to a great guy. She is finishing college and heading to grad school, so the wedding is likely 18 months away.
I like the groom, but he has some strong opinions about the wedding!
He wants a small wedding with only clergy, the couple, and parents present.
He says he organized his brother's wedding by himself, and it was fine (why was the bride's family NOT involved?).
Also, he wants to have the wedding in his home state, in the Midwest. (We live in the West.)
When my daughter has noted that the bride and her family "traditionally" organize the wedding, his response is: "But it's my wedding, too!"
When I mention hiring a wedding planner, he disagrees (wait, who is paying for this?).
I could plan the wedding myself, but I dread the hours online, phoning, or how many plane trips this will take! (However, I am willing to sample the Champagne locally.)
My compromise is a wedding out West, with a second reception in his hometown with his family or him in charge.
He is OK with this, but he still insists the Western wedding should be only five people. This negates the attendance of family on both sides.
Must I become Momzilla, Destroyer of Weddings, or is there a way to move forward with concessions and compromises on both sides?
What if she decides to leave him in charge? Would it reflect anything of our family?
More worrisome, if this an example of decision-making between them, should I recommend pre-marriage counseling?
– MOB
Dear MOB:
I agree with you that there is trouble on the horizon, and because you are the person who has presented a laundry list of problems, I'd start with you.
You dangle the threat of becoming a Momzilla, Destroyer of Weddings, but I'd say you are already stomping over this celebration, spewing your mighty tongues of fire.
Planning a wedding is a primary step in planning a life together.
Lay off. Let the marrying couple plan the wedding they want to have, wherever they want to have it and however they want to have it. If you don't want to pay for what they've planned, then don't. (Financing the wedding should be their responsibility.)
If you'd like to host and pay for a reception in your Western hometown afterward, you can plan it, choose the Champagne and flowers, and have it reflect your family's preferences and taste.
Yes, the bride's mother is often extremely invested in how her daughter will tie the knot, but you might have to consider this episode as practice for you to learn how to accept choices that you don't like, including the possibility that your daughter is letting her fiancé dominate the proceedings.
Yes, premarital counseling would be helpful – definitely for them. And also for you.
---
---
In the tradition of the great personal advice columnists, Chicago Tribune's Amy Dickinson is a plainspoken straight shooter who relates to readers of all ages. She answers personal questions by addressing issues from both her head and her heart – ranging from a controlling Momzilla to dark family secrets and DNA surprises. A solid reporter, Dickinson researches her topics to provide readers with informed opinions and answers. You can email Amy Dickinson at askamy@amydickinson.com or send a letter to Ask Amy, P.O. Box 194, Freeville, NY 13068.
©2023 by Amy Dickinson