Bust A [Swing] Dance Move
| October 12th, 2016
Couple Preserves Vintage Dance Style with Studio
---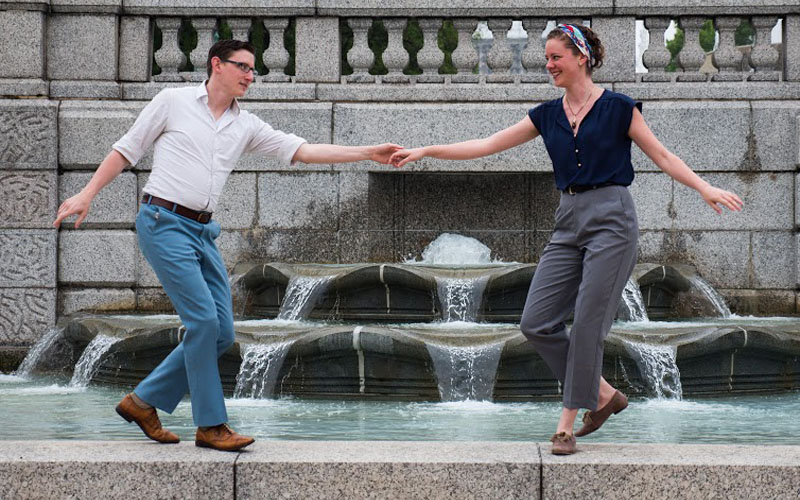 Soon Richmond will have a studio that focuses solely on offering vintage-style swing dance classes for all experience levels.
In a 750-square-foot space (at 6114 C Lakeside Ave., inside the Lakeside Towne Center), Erica Vess, Ryan Lemar and two other instructors will teach vintage partner dancing – i.e., Lindy Hop, swing and balboa – and solo jazz classes. Vess and Lemar's RVA Swing Dance studio, which is expected to open in November, will be Richmond's first studio dedicated to vintage swing dancing. Vess says they hope to continue to preserve "swing/lindy hop in a form that (hopefully) one of those original dancers from Harlem would recognize as their art form and want to take part in."
Swing dance classes are currently offered at ballroom dance studios around the Richmond area, but Vess says that style is distinctively different because it's usually more formally structured. RVA Swing's dance format, on the other hand, follows more closely the style of swing dancing that was popular during the 20s, 30s and 40s. RVA Swing's style is vibrant and lively, and dancers often immerse themselves in the culture of the time and wear vintage clothing.
Vess said she has always thoroughly enjoyed the music of the 20s, which is a big reason why she likes this dance style. She and Lemar took a couple of different classes in preparing for a wedding and immediately fell in love with swing and its community. They have been teaching folks how to move and groove since January 2013.
The couple will continue to instruct at dance studios around town, including The Dance Space, until the studio opens. For schedule and updates, go here.