Greg Schwem, Humor Hotel: Crypto or pistachio nuts?
| April 30th, 2021
A novice investor's dilemma
---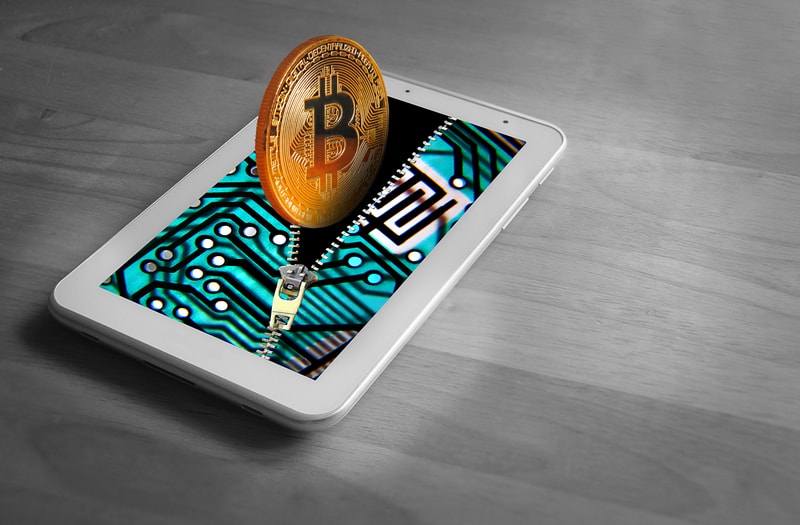 Lighten up with cryptocurrency humor and funny overview of the topic from Greg Schwem, corporate stand-up comedian and author.
---
The headline caught my eye as I scrolled the morning newsfeed following a getaway weekend in Phoenix:
"If You Invested your Three Stimulus Checks in Bitcoin, Dogecoin or Ethereum, Here's How Much You'd Have Now."
It is nearly impossible to have a conversation with anyone with even limited investment knowledge without the subject eventually turning to cryptocurrency. It came up while several of my traveling companions and I trudged up a mountain in the early morning desert heat. I would have preferred discussing more relevant topics such as the embarrassment I felt when four 70-ish women blew past me, none of them perspiring or even suffering from labored breathing.
Thankfully, the subject was limited to Bitcoin, a topic I at least know something about. What I know is that apparently everybody except me has added some to their cryptocurrency portfolios. Retirees own crypto; millennials own it; teenaged babysitters are rushing home at 2 a.m. with their nightly earnings and creating blockchain wallets. Did I even say that right?
Following passage of the $1.9 trillion rescue bill on March 11, I did indeed receive a $1,400 stimulus check. Thank you, President Biden, it was most helpful as I, like millions of Americans, have found my yearly income adversely affected by the pandemic. The money went to pay a few bills. Others have benefited from earlier stimulus checks of $1,200 and $600, for a total payout of $3,200 from the federal government.
Anybody who took those three stimulus checks, and invested them in Bitcoin on the days those checks began rolling off the presses, would have $12,127 as of April 18, according to the financial website benzinga.com.
Or I could have invested in Dogecoin, billed as a "fun and friendly internet currency" on the website of the same name. I have never associated ANY currency with those words; paying my monthly mortgage or writing a college tuition check is neither fun nor friendly. But I have to admit, turning $3,200 into $251,187 sounds like a lot of fun. That amount, benzinga.com states, is what I would have now. No wonder Tesla founder Elon Musk sings its praises.
Finally, there is Ethereum, a cryptocurrency that sounds like it relieves constipation. If you can spell it, you can invest in it and a $3,200 investment would now be worth approximately $19,458. It's a lot of money but I'm still not convinced I will be able to spend it. Imagine the look on the waiter's face when the bill arrives and I say, "Do you accept Ethereum?"
Planning for the future
What I do know is that if I want to have something to add to conversations with my friends, I had better jump on the cryptocurrency bandwagon now. Or I could remain on the sidelines, wait until this futuristic currency implodes, as some financial experts predict it will, and tell these same friends they should have listened to me and invested their money in Costco stock. I mean, America has proven that, even during the pandemic, it cannot live without industrial-sized drums of pistachio nuts. My nest egg will continue to grow.
But I, like many novice investors, am intrigued. So intrigued that my mouse finger is navigating over to sites telling me to set up an account with a crypto broker, create a crypto wallet and dive right in. Meanwhile, there is the allure of a fourth stimulus check that may be headed my way so, if I can resist cravings for pistachio nuts, maybe I'll have some spare money to invest.
I wonder how those 70-year-old ladies will feel when I yell, "What's your hurry? Slow down and smell the Dogecoin!"
---
Greg Schwem is a corporate stand-up comedian and author of two books: Text Me If You're Breathing: Observations, Frustrations and Life Lessons From a Low-Tech Dad and the recently released The Road To Success Goes Through the Salad Bar: A Pile of BS From a Corporate Comedian, available at Amazon.com. Visit Greg on the web at www.gregschwem.com.
© 2021 Greg Schwem. Distributed by Tribune Content Agency, LLC.

---
Like laughing at the potential risks of Jeopardy celebrity guest hosts?
Check out other Boomer articles on laughter or the baby boomer humor of Randy Fitzgerald.
---
As an Amazon Associate, Boomer Magazine earns from qualifying purchases of linked books and other products.