Spending: Cut the Cable Cord
| September 8th, 2017
---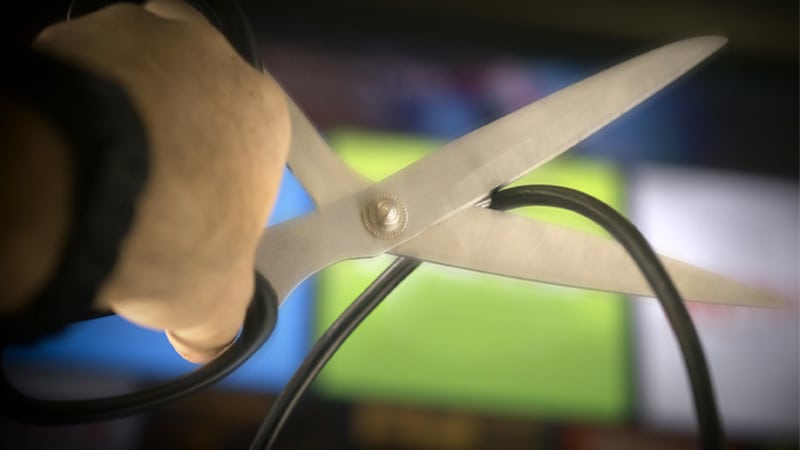 The pioneers who dared to declare their independence from cable had to be prepared to make sacrifices. Streaming video services from Amazon, Hulu and Netflix offered plenty of movies and previously aired TV shows, but for the most part, watching live TV wasn't an option.
Now, with the exception of some regional holes in broadcast and sports programming, you can watch virtually all the live programming you desire with online services. Hulu with Live TV offers more than 50 channels, including cable programming as well as broadcast networks ABC, CBS, Fox and NBC. YouTube TV, currently available in a handful of cities, serves up 48 channels, including the four broadcast networks plus add-on networks for an extra fee. DirecTV Now provides a range of live TV packages, and Sling TV, which broke the cable monopoly in 2015, has expanded to include a variety of packages and add-ons.
All the live TV services mentioned above include ESPN in their basic packages, and they often feature other sports channels, such as CBS Sports Network, ESPN2 and Fox Sports. FuboTV, a streaming service that focuses mostly on sports, hosts live programming including some MLB, NBA, NHL and PGA coverage. This fall, Amazon Prime will stream 10 Thursday-night NFL games for its customers.
For many viewers, cutting the cord will save money. Cable and satellite customers are often saddled with a contract and nuisance a la carte fees, and their bills may spike after the introductory promotional rate expires. By contrast, the major online streaming services don't require a contract, and you don't have to pay ongoing fees for set-top boxes or other equipment (unless you rent a modem from your internet provider). Your TV bill may well be less than $100 a month, even if you cobble together two or three streaming services.
Although the main advantage of ditching your cable service is cost savings, there's the added incentive that you can design a personalized viewing package and eliminate channels you'd never watch. Start by making a list of networks or programs you must have. Then look for services that match your needs, and try them on for size with a free trial.
You don't always need access to a live TV channel to enjoy its shows. If you don't mind waiting a day after a show airs, you may be able to purchase an episode a la carte through, say, Amazon or iTunes for less than you'd pay to get the channel live. Or you can watch many network TV shows after they air with a subscription to Hulu. (The network's website may even let you watch some recent shows free.)
Do you have the right equipment to start streaming? 
Find out how to put together the right streaming package for your viewing preferences.
---
Lisa Gerstner is a contributing editor to Kiplinger's Personal Finance magazine. Send your questions and comments to moneypower@kiplinger.com. And for more on this and similar money topics, visit Kiplinger.com.
(c) 2017 Kiplinger's Personal Finance; Distributed by Tribune Content Agency, LLC.