Daily Planet Health Services
| December 11th, 2019
Touching the lives of those served – and those of service
---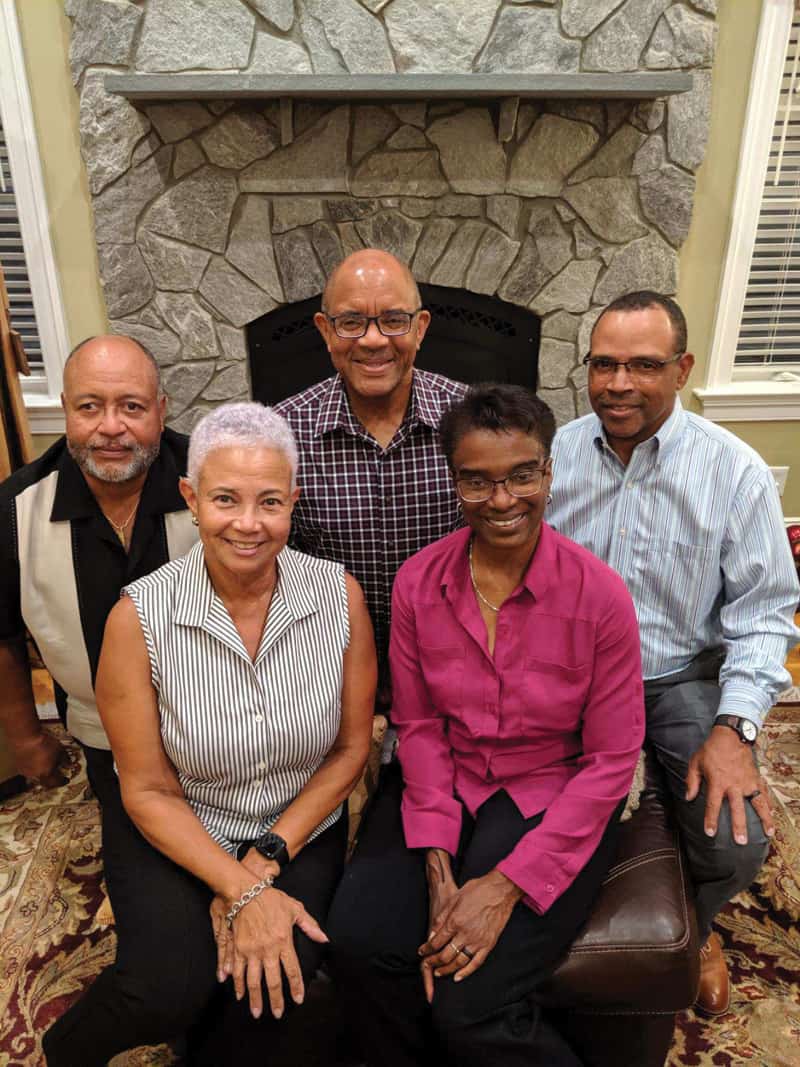 It's a time-honored holiday tradition for many. For others, like me, it's a hit-or-miss pre-Christmas family volunteer opportunity. This year, Daily Planet Health Services wants everyone to consider Giving Back throughout the coming year by preparing and serving a meal to someone in need.
FOOD FOR BODY AND SOUL
Ty Murray and a group of his family and friends, called Friends of Midlothian, volunteer monthly preparing and serving a meal at Daily Planet's Safe Haven. The 21-bed facility provides housing to residents with mental health and substance abuse issues. "One aspect we love is that you share the meal with them," explains the 60-year-old Murray. "You talk to them and find all kinds of interesting things about them. Most of them were functioning people before they fell on hard times."
The volunteer meal preparation and serving program is called Breaking Bread. A team of eight to 10 volunteers provides a meal to residents living at Safe Haven or at Medical Respite, a 20-bed convalescent-care facility. But unlike many other volunteer meal preparation programs, Breaking Bread has volunteers sitting with residents and eating the meal after it's prepared. "Volunteers can participate annually, once a month or once a week," says Katy Latimer, Daily Planet Health Services advancement assistant. "Everyone who does it comes away feeling more excited, more grateful and more connected."
ANYONE CAN HELP!
Teams can be book clubs, families or church groups. Groups volunteering in November and December include First English Lutheran Church, Gordon Family and Friends, and Carytown Community Group. Volunteers design the meal, buy the ingredients, prepare and serve it. "We want volunteers to make and serve a meal they enjoy. Make it tasty and good, but also keep in mind it should be varied and healthy," adds Latimer. A few popular meals include spaghetti with a tossed salad, tacos and a vegetable and roasted chicken with mashed potatoes."
"We have six or seven menus we rotate," Murray reveals. "The one residents like best is salmon and rice, with broccoli and salad." Of course, Friends of Midlothian never forget dessert, which is typically something simple like a cookie or ice cream.
MEETING NEEDS
You may recall The Daily Planet, which began in 1969, originally focused on providing shelter and food along with counseling to those in need. A name change, an adjusted mission and five decades later, Daily Planet Health Services is much different from its early years located on Canal Street. Its two Richmond clinic locations now provide a full range of health services including physical, mental and dental to anyone in Central Virginia regardless of their financial, housing or insurance status. As part of its integrated health services, Daily Planet Health Services also operates two housing programs, Safe Haven and Medical Respite, where the Breaking Bread volunteer feeding program is centered.
If you are interested in organizing a group to serve meals, check out Breaking Bread under Give Help on the organization's website, where you can also pinpoint available serving days via a calendar. A meal costs around $125, and there's a need for both lunch and dinner meal preparation. Organizers ask that volunteers be at least 12 years old.
But the highlight for volunteers and residents is not the food. It's the conversation. "We were a little nervous at first. Didn't know what to say," admits Murray, who has been volunteering for the last 10 years. "But you say 'hello' and they take it from there, especially if they like your meals!"
Daily Planet Health Services wants to expose people to its mission and invites you to visit its two health centers, located on Grace Street and Belt Boulevard. Perhaps after touring, you'll commit to Breaking Bread and Giving Back.
WANT TO GIVE BACK?
Daily Planet Health Services provides integrated health services to anyone regardless of income, housing status or insurance coverage.
To help, organize a volunteer group of eight to 10 people for the Breaking Bread program, or tour Daily Planet's two Richmond health clinics: 2864 Hull St. and 180 Belt Blvd.
Visit DailyPlanetVA.org under "Give Help" or contact Katy Latimer at 804-783-2505 ext. 285 or KLatimer@DailyPlanetVA.org.
Learn more in the Boomer Wednesday interview with CEO Beth Merchant on Boomtown Radio.