Daughter-in-Law's Rejection
| March 17th, 2023
Mother-in-law is hurt and insulted
---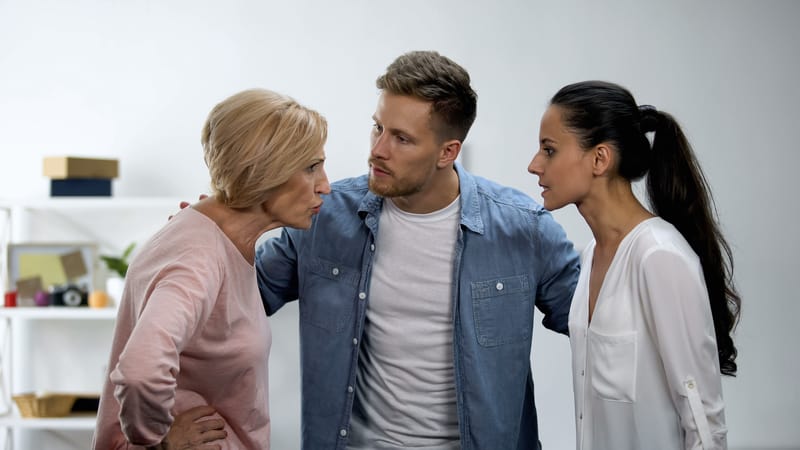 A mother-in-law feels confident that she has been supportive of her son's wife, but now she's facing her daughter-in-law's rejection over MIL's alleged lack of support. See what advice columnist Amy Dickinson advises in "Ask Amy."
---
Dear Amy:
My daughter-in-law just completed her Ph.D.
I am very proud of her. She has worked hard for many years to accomplish this goal.
I asked to take her and our son out to dinner to celebrate. My son informed me that, while they appreciate the sentiment, they would rather not.
I was a bit miffed about my son and daughter-in-law's rejection because I know that they were celebrating with her parents. My son finally confessed that our daughter-in-law has felt "unsupported" by me in her pursuit of the Ph.D.
I routinely asked after her Ph.D. studies, and she has often responded with something like, "I'm stressed about [this or that]."
My typical response was to tell her that I was sure that she would do just great at whatever it was.
I thought I was being supportive, but apparently she hears this as, "You are complaining over nothing and it is wrong for you to be stressed."
At this point, we seem to be at an awkward impasse.
Am I wrong to be hurt and insulted over my daughter-in-law's rejection? I think she was being very over-sensitive to interpret my comments in such a negative light. Also, in all of these years, she has never said anything to me about it. Now I find that I've committed the high crime of telling her that I thought she would succeed.
Am I missing something?
– The Termagant
Dear Termagant:
Your feelings are justified. Your son has been honest with you regarding his wife's sensitivities. Some people regard any feedback – even positive feedback – as a critique, when they believe they are only venting. This is immature and frustrating.
I suggest that you communicate directly with your daughter-in-law. Tell her judiciously what your son has explained to you, and ask if you two can have a "reset." Maintain an open attitude, don't resort to sarcasm, listen intently, and do your very best to understand her feelings, and communicate your own.
---
---
In the tradition of the great personal advice columnists, Chicago Tribune's Amy Dickinson is a plainspoken straight shooter who relates to readers of all ages. She answers personal questions by addressing issues from both her head and her heart – ranging from a daughter-in-law's rejection to DNA surprises. A solid reporter, Dickinson researches her topics to provide readers with informed opinions and answers. Ask Amy, P.O. Box 194, Freeville, NY 13068
© 2023 by Amy Dickinson