When a Child's Needs May Outlive the Parents
| May 15th, 2018
Planning for the future of a disabled dependent
---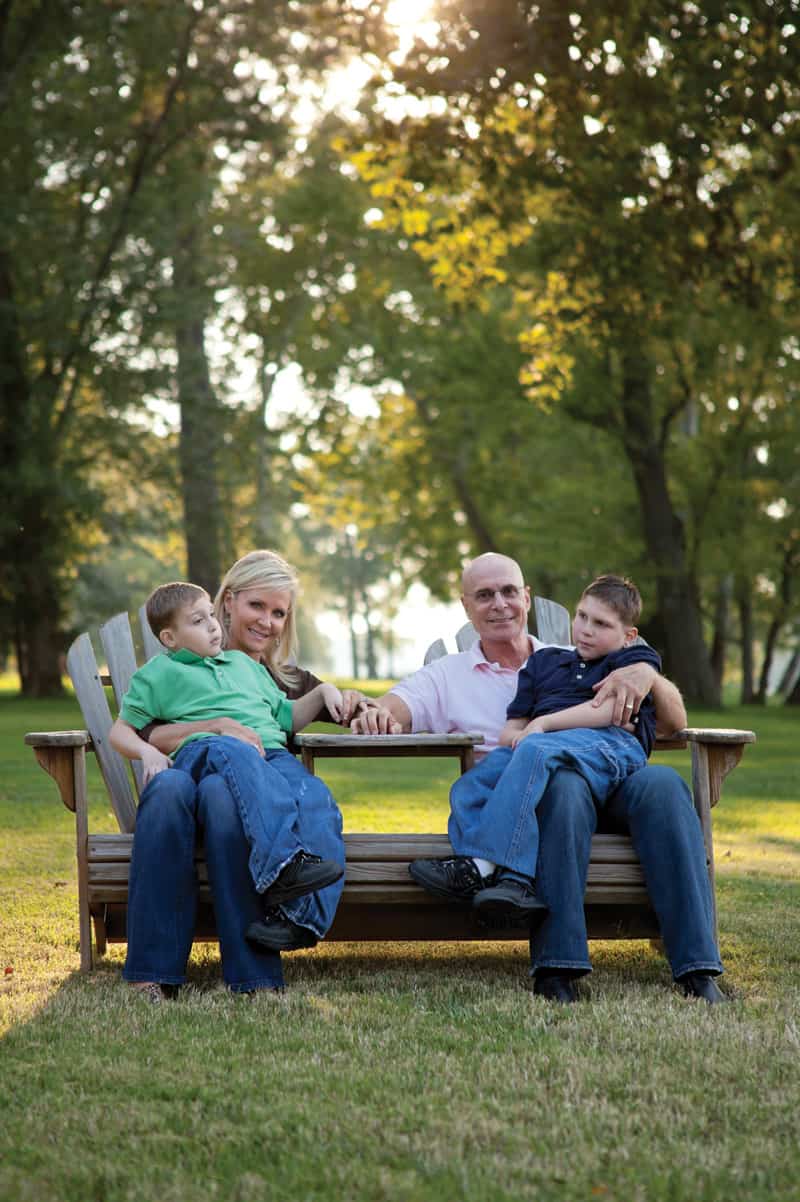 Five. That's the number of seconds it took Dr. Joe Niamtu to start thinking about the future after hearing that each of his sons had cerebral palsy. Now 18 and 16, the young men were diagnosed with the condition just a short while after their births.
"They have severe disabilities. They can't care for themselves," says Niamtu, founder of Niamtu Cosmetic Facial Surgery. "Over the last 18 years there have been countless emergency room visits, operations and doctors' offices."
Niamtu and his wife have three daily shifts of two nurses to care for the young men. "I'm fortunate that I can keep them at home," Niamtu says. "They will never speak a word, but they have spoken volumes in terms of life and love for us."
SHINING A LIGHT DOWN THE ROAD
He knows the value of planning for the future from a financial standpoint. "When friends were setting up college funds, I was setting up funds for their care. I had to set up special trusts. There are a lot of medical and legal implications," he says. "You have to plan for them. I have to make sure I provide enough to take care of them. The Greater Richmond ARC has helped us every step of the way."
Unfortunately, not every parent, grandparent or guardian of a child with disabilities thinks about the future and the implications if something should happen to them. Who would care for their child or children if they passed away? What financial support would their child need?
Emily Lehman, Greater Richmond ARC's assistant vice president of day and residential services, works with families that are older and caring for young or adult children or grandchildren with disabilities.
"When you are caring for someone 24/7, the hours put a lot of strain on you," Lehman says. "Parents really haven't thought about the future. They know it's important, but they don't know where to begin. It can be overwhelming for parents because there are lots of options out there. It's very difficult."
She urges parents to start planning for the future as soon as possible, even though it can be intimidating. "It's important that special-needs parents do the research and figure out what will work for them. The earlier, the better."
FINANCIAL AND LEGAL OPTIONS
When it comes to financial planning, one question is whether you want to work with an attorney to draw up a special needs trust or utilize the services of a pooled special needs trust.
A third-party special needs trust is funded by a third party such as a parent or guardian – there is also a first-party trust funded with the disabled person's own assets. "A special needs trust helps you leave your assets in a way that does not count against the child for the purposes of Social Security or Medicaid," says attorney Stephen Burns of Park Sensenig LLC in Richmond. "It also designates who will manage those assets. It's not a typical family trust in the sense that it's designed to protect the assets from counting against Social Security or Medicaid."
A special needs trust is something an attorney would draft for the parents and which appoints another family member or designated person as the trustee of the trust. "The trustee manages the trust assets and likely will have responsibility for coordinating care and any services the individual with disabilities will need," Burns says.
Parents want to make sure they hire an attorney who specializes in special needs cases to create the trust. "You want to ask if they can tell you about Medicaid waivers and Social Security. If that attorney can't answer those questions, they are not knowledgeable about government benefits for your children," says Tia Marsili, director of trusts at The ARC of Northern Virginia, which operates a special needs trust in addition to offering a variety of services to individuals with disabilities and their families.
Sometimes families may not have someone to step in if something happens to the family caretaker, and that is where pooled trusts are really valuable. "Some families don't want to burden other family members," Burns says.
Pooled trusts are pooled together for "investment purposes and to reduce fees," explains Marsili. "There is more buying power with a larger lump of money."
In a pooled trust, people "want to know there is a nonprofit in this role of trust administrator that has the expertise to be responsive to the needs of their loved one," says Joanne Marcus, executive director, Commonwealth Community Trust. "When they set it up, they can give us their vision for the trust along with information about the beneficiary. That gives them the opportunity to communicate what their hopes and dreams are for their loved one."
It's important that parents learn as much as they can about their options, whichever route they take. "You have to get out of the mindset of 'I can only worry about today or tomorrow,'" Marsili says. "Think about your own life and retirement as well as your child. Let go of the immediate."
---
Award-winning writer Joan Tupponce writes about a variety of subjects – from business to celebrity profiles – for publications that include O, The Oprah Magazine, AmericanWay, U.S. Airways magazine and AAA World.