Disappointing My Dog
| December 13th, 2021
Poor Skippy!
---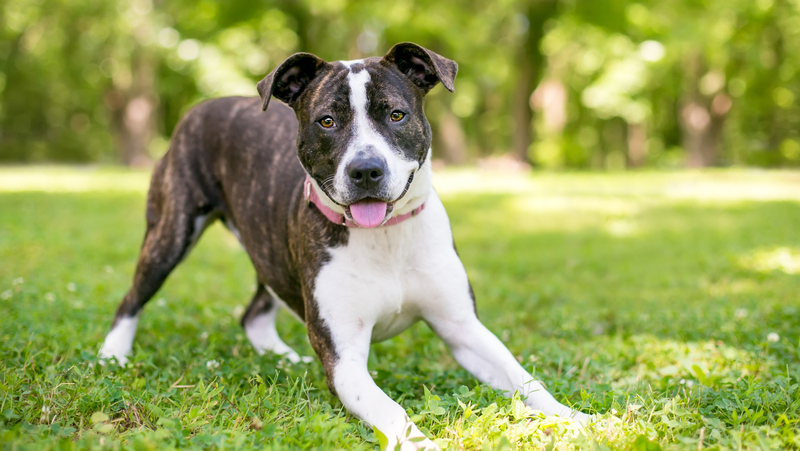 Phil Perkins, Boomer reader and frequent contributor, tells another tale of his rescue dog Skippy: Perkins is often disappointing the dog. Can you relate?
---
Are you one of those folks who strives to be the kind of person your dog thinks you are? Me too. But here's my story … sad but true.
I run a software consulting firm … but tell that to the dog.
I write novels and blog … but tell that to the dog.
I'm even in a rock group … but tell that to the dog.
How I'm always disappointing the dog
You see, I always wanted to be what folks sometimes refer to as an "active senior." Turns out I'm just very, very busy doing things that I (mostly) love. So, my days are filled with making business decisions, putting into words the thoughts and dreams of a retired police detective, and working on an arrangement for a song first recorded by The Animals. (If you don't know who that is or was, you might be reading the wrong e-zine.)
But then there's Skippy. You remember him from the article "Tails of Two Heroes." Given his many accomplishments (and even fans), he deserves respect and attention. And he knows it.
Most days I'm glued to my desk either communicating with my team at the office or writing. My only real break is my once or twice a week rehearsal with my rock band. You think Skippy would give me credit for all the time I spend supporting our family? Not so much.
No, Skippy comes to me no less than five times a day, each time offering to share playtime with a different toy. There's the oversized tennis ball, the stuffed squirrel with no resemblance to the animal itself, the squeaky toy that long ago lost its will to squeak … and finally a long red "whatsit" that no one in my household recognizes. My wife suggests it was a rabbit … my recollection was more of a rocket ship. I don't think there is a logical middle ground. Suggestions welcome!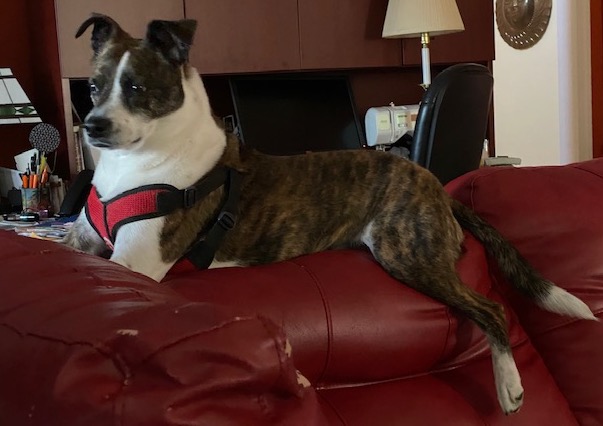 Each time Skippy makes his pitch, I try to let him down easy. "I'm busy right now, buddy." I say with the requisite amount of sincerity. I promise him I'll make time to play later. It truly breaks my heart when he slinks away thus rebuffed.
Now I'm a man of my word, even to my dog, and I do make some time to play ball or squirrel or whatever game he has in mind. Problem is, the five or 10 minutes I devote to playtime is apparently unimpressive if you are a 6-year-old terrier mix. He wants fair commitment to undivided bonding time over a slobber toy. Not unreasonable, but definitely sloppy.
So, day after day, I manage to disappoint my dog Skippy. I offer great hugs to make up for the fact that I'm a lousy pup pop, and mostly he accepts that as an apology. But I owe him some make-up time. I offered him an all-expense paid vacation to Bermuda, but he seems to prefer roughhouse in the backyard.
A warning
Oh, and a note on roughhousing with your dog. The canine always prevails in the attack game. You haven't lived until your 30-pound bundle of muscle does two laps around the yard and then slams into you full force. You'd think I would be prepared, but I never am. I know his intention isn't to hurt his dad, but he is the past master of doing his version of slam dancing while marking my arms with the claws of love. He revels in always winning the game. I can tell.
Luckily our sessions in the backyard seem to temper his disappointment just a bit. Maybe the scars I'm noticing are worth the investment. I want to be a committed dog daddy. I really do.
Skippy is truly a loving companion and great friend. As long as my dear wife Sandi is willing to bind up my wounds, I'll keep on with our backyard ritual, me and my dog.
And I can't forget to mention that Sandi tells me she would gladly accept the Bermuda offer. Non-transferable, I say.
Here, Skippy!
---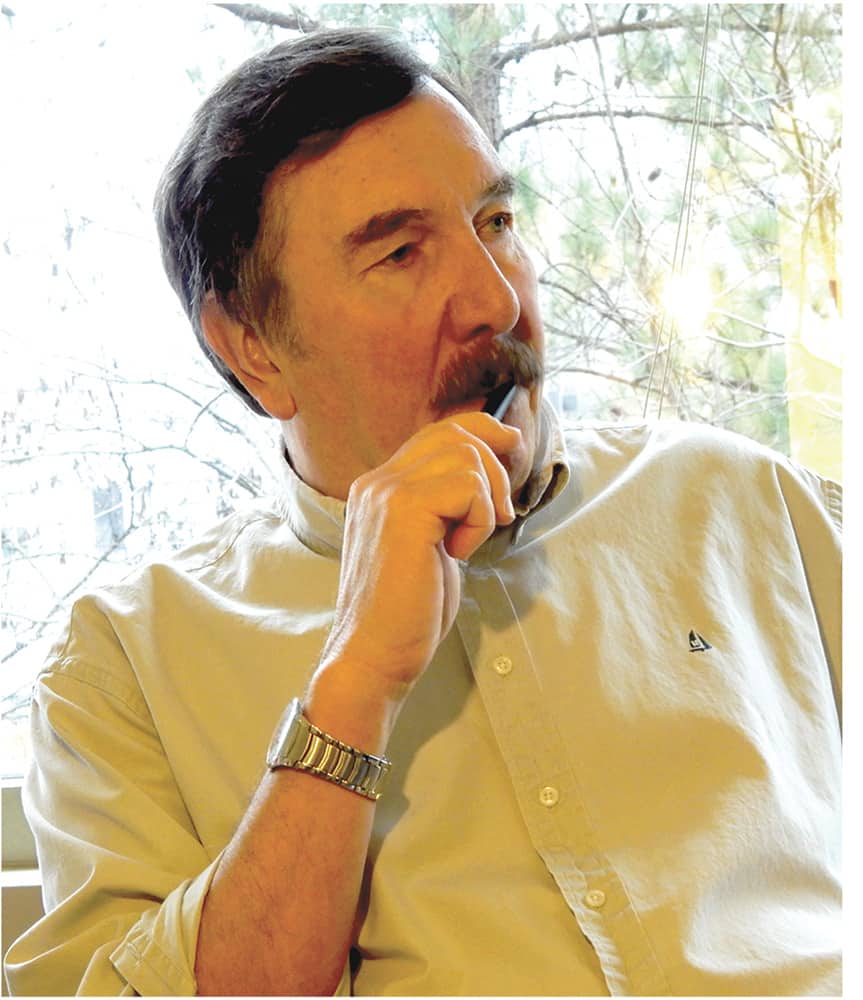 Phil Perkins is a writer, business owner and musician who lives in Richmond and Hilton Head Island, South Carolina, with his wife, Sandi, and two pups named Skippy and Jeter. He is the author of several business books and two novellas about a legendary surfer in the 1960s.