Dollar Cocktail Club Brings You a Party in a Box
| February 5th, 2019
Look like a stellar mixologist without the hassle
---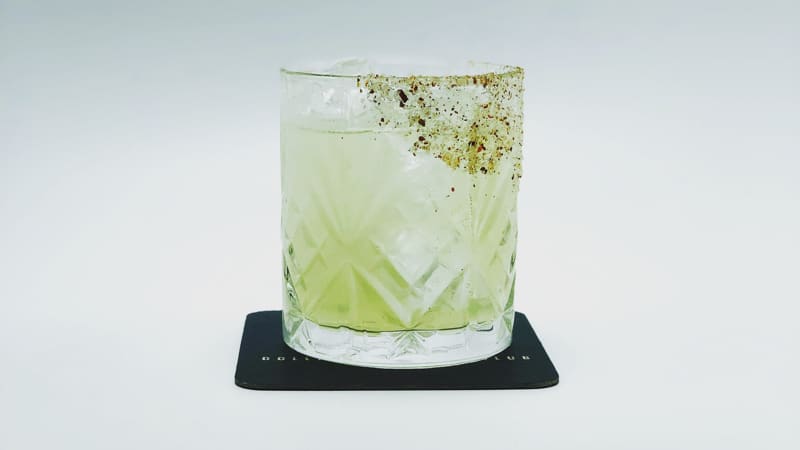 A new mail-order product aims to make serving craft cocktails at home easier and cheaper. Created with parties in mind, Dollar Cocktail Club sends you packs of ingredients to make 12 servings of classic cocktails – one drink at a time or in batches. All you need in addition are the liquor or wine, the serving glasses and the party.
You can order each kit separately or sign up for the subscription service, with two-week and four-week options.
Though the kits make building cocktails easy for beginners, the Dollar Cocktail Club recipes and mixes have been concocted by professionals, including the team behind NYC's Liquor Lab, an interactive beer, wine, spirits and cocktail event space where guests learn how to shake up creative libations in hands-on classes.
The Kits
The Old Fashioned kit, for example, contains Demerara sugar (with a bottle to mix up the simple syrup), bitters, a disposable jigger, Filthy Food cherries, cocktail picks and stir sticks. If choose to make a Black Tea Old Fashioned, you can use the black tea blend to infuse the whiskey.
All kits come with a fun facts information card, recipe card for single and party batch instructions and an alternate recipe when applicable (such as frozen margarita). The Dollar Cocktail Club also hosts instructional videos on its website.
Other available products include Hot Toddy / Black Tea Hot Toddy, Margarita / Spicy Margarita, Mulled Wine / Chai Spice Mulled Wine, Dirty Martini / Spicy Dirty Martini, and Manhattan / Hibiscus Manhattan. On deck (arriving March 15) are Moscow Mule / Turmeric Mule, Bees Knees / Hibiscus Bees Knees, Whiskey Sour / Strawberry Whiskey Sour, and Mint Mojito / Coconut Mint Mojito.
Down the road, Dollar Cocktail Club plans to introduce party kits for events like the Super Bowl and Fourth of July and offers subscribers the chance to vote for beverages they'd like to see added to the lineup.
This service could work for you:
If your tastes have risen beyond those syrupy sweet, mass-marketed cocktail mixers but you'd rather not build cocktails entirely from scratch
If you'd rather skip the expense of purchasing all ingredients separately (only $1 per cocktail when using the DCC subscription plan)
If you're looking for a beginner, "training wheels" method of learning cocktail-making skills
If you're looking for an easy way to impress your friends
If you're looking for a fun pot luck contribution or hostess gift for a friend's party
Visit DollarCocktailClub.com for more information or to place your first order.