Dave Matthews and the Dreaming Tree Wines
| April 16th, 2018
A Virginia icon at a California winery
---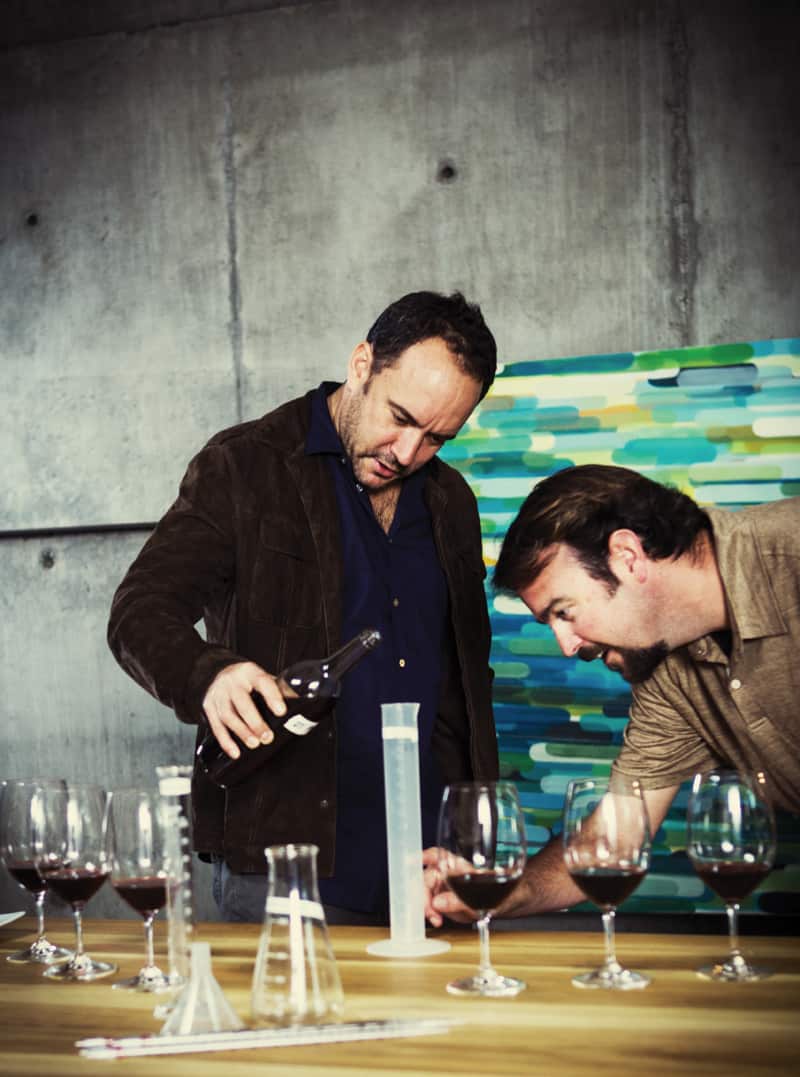 Most Virginians know that Dave Matthews makes great music, but they may not be aware that he also produces quality wine. They surely know him for the Dave Matthews Band – DMB. They might realize he owns Blenheim Vineyards, a few miles southeast of Charlottesville. What they may not know is that he also partnered with a New Zealand winemaker, Sean McKenzie, to create wines at a California vineyard dubbed "The Dreaming Tree" after the DMB song.
Varietals include chardonnay (aged in a combination of oak and stainless steel), sauvignon blanc, pinot noir and cabernet sauvignon. The winery's Crush Red Blend marries merlot, zinfandel, petite sirah and tannat to provide notes of smoky berry, raspberry jam and dark fruits. The wines have walked away with top prizes, too, including gold medals in the San Francisco International Wine Competition for the Sauvignon Blanc and the Crush Red Blend.
Though the lyrics to "The Dreaming Tree" capture reversals of fortune, Matthews' California winery works literally to combat environmental reversals – with, appropriately a focus on trees. Labels are made with 100 percent recycled paper; bottles are a quarter-pound lighter to cut down on fuel used in shipping; the winery is certified sustainable; and The Dreaming Tree has proudly donated over $2,000,000 to environmental organizations,
including The Wilderness Society, Living Lands & Waters, and The Nature Conservancy.
Recipes from the Road
The Dreaming Tree brand has brought another notable partner into the fold: Fiona Bohane, head chef for the Dave Matthews Band. As the band tours, Bohane gathers fresh local ingredients to make delectable dishes for the band and crew. Chef Bohane has modified her recipes for the home chef and added Dreaming Tree Wine pairings.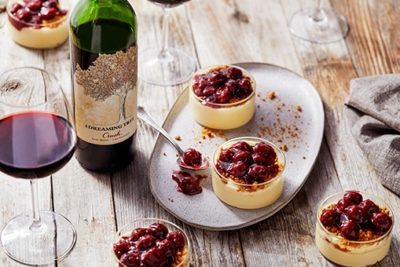 For example, DMB fans can prepare a rice noodle salad with fresh vegetables and herbs, which the band and crew enjoyed on a hot summer day in Toronto, Ontario (best paired with Dreaming Tree Chardonnay). For the main course, home chefs can prepare Chef's mojo braised pork shoulder, which the band enjoyed in Berkeley, California (paired with Dreaming Tree Crush) or grilled steelhead trout with arugula pesto and peach salsa, served by Bohand in Raleigh, North Carolina. For dessert, fans can savor maple pecan bread pudding with fresh peach sauce, which DMB savored in Virginia Beach, Virginia, or fresh ginger pudding with cherry-lime sauce, enjoyed in New York City (both paired with Dreaming Tree Crush).
These recipes and more can be found on The Dreaming Tree website, alongside an easy-to-copy ingredients list and button for printing the recipes.
Dreaming Tree wines are available in Virginia retail stores and through The Dreaming Tree Wines website.
Updated: 5/5/2021