Drink Richmond Without Driving
October 5th, 2017
New tour service arrives in RVA
---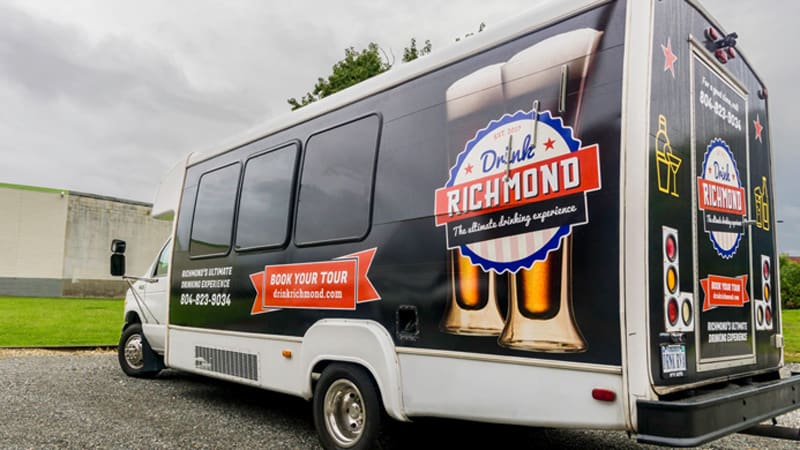 After cutting their teeth on a craft alcohol tour bus service in Williamsburg, Adam Theis and Lance Zaal have brought their business to Richmond. A 14-person bus that has been re-designed for camaraderie and adult aesthetics (no school-bus vibe here) takes participants to three craft alcohol producers – a mix of distilleries, cideries and breweries.
"We aim for our tours to be educational rather than a party bus," says Zaal. At each of the stops, representatives of the business or a Drink Richmond guide talks about the product, the process and the business as well as about what makes the beer, cider or spirit distinct, while participants enjoy the adult beverages.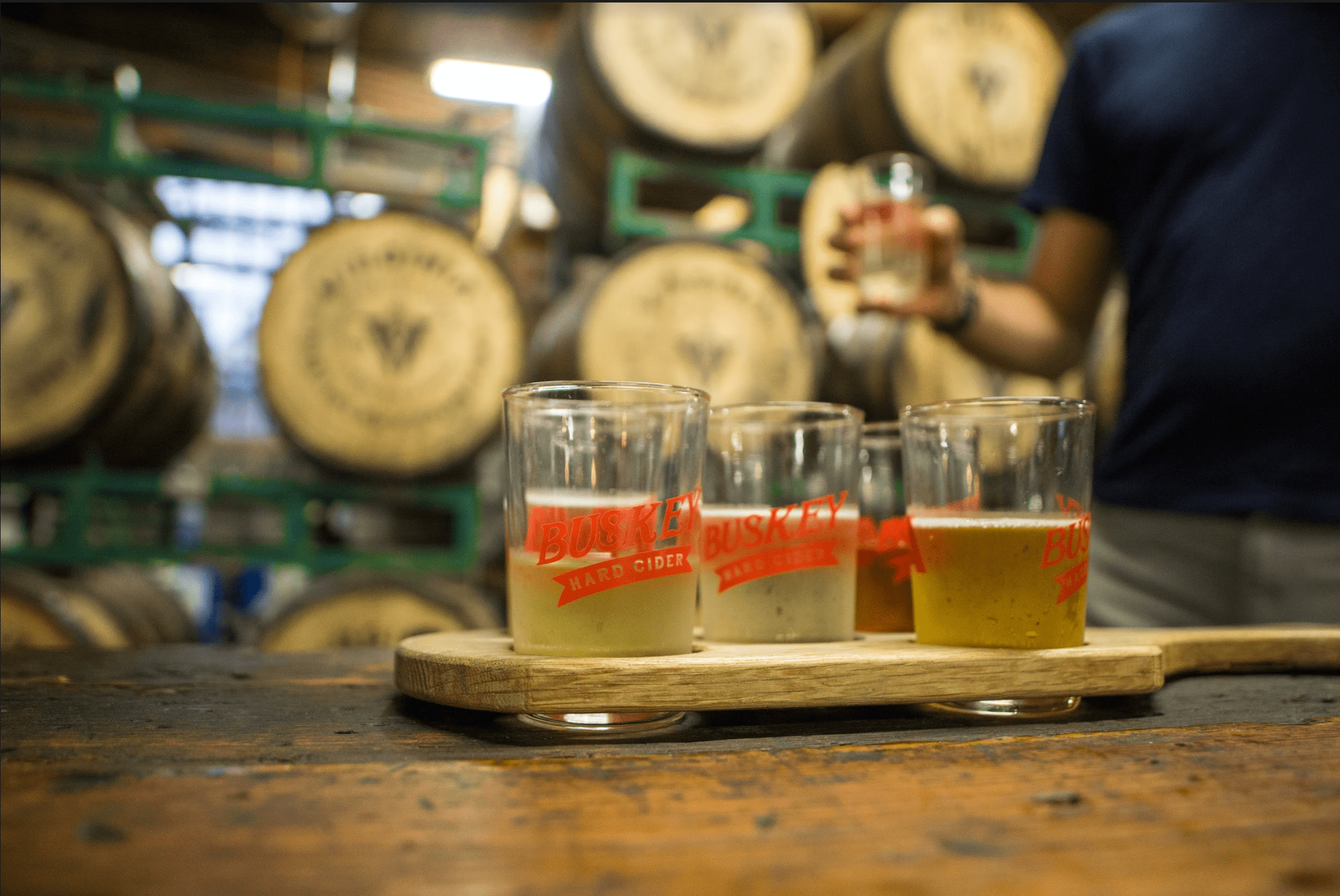 Tours run seven days a week, at 1 p.m. daily and 5:30 p.m. Tuesday throughSaturday. Stops include Cirrus Vodka, James River Distillery, Buskey Cider, Blue Bee Cidery, Hardywood Brewery and Stone Brewing. Zaal and Theis are working to add other stops to the itineraries.
The $60 ticket includes drinks, tours and tastings. Non-drinker tickets are available, as are private group excursions. Tours begin and end at Union Market, 2306 Jefferson Ave.