Drive Shack: Changing the Way We Tee Up
| September 13th, 2019
A hole-in-one for Richmond
---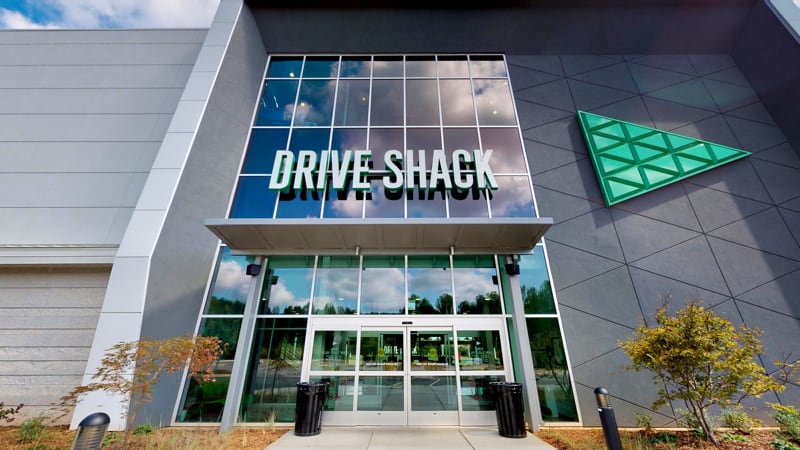 Golfers of all levels – from hole-in-one achievers to putt-putt enthusiasts – Drive Shack is bringing us a whole new way to experience the green. Like a driving range with a kick, this new business has sought out a space in Richmond and comfortably settled itself into the heart of Short Pump.
HERE'S THE TEE
Hop into a space (or "bay") and tee off to get started, then play an entire 18-hole game without ever having to leave your zone. Screens around each bay will change and indicate the course, and – bonus! – every bay is temperature controlled, with both air-conditioning and heating options (did someone say wintertime golfing?!). And don't worry about getting stagnant – Drive Shack currently offers five different courses to choose from.
Enjoy a full game of golf, or just practice your swings. Bays are rented out per hour, and can accommodate up to six people – but if you're tapping into your inner Tiger, feel free to tee off solo.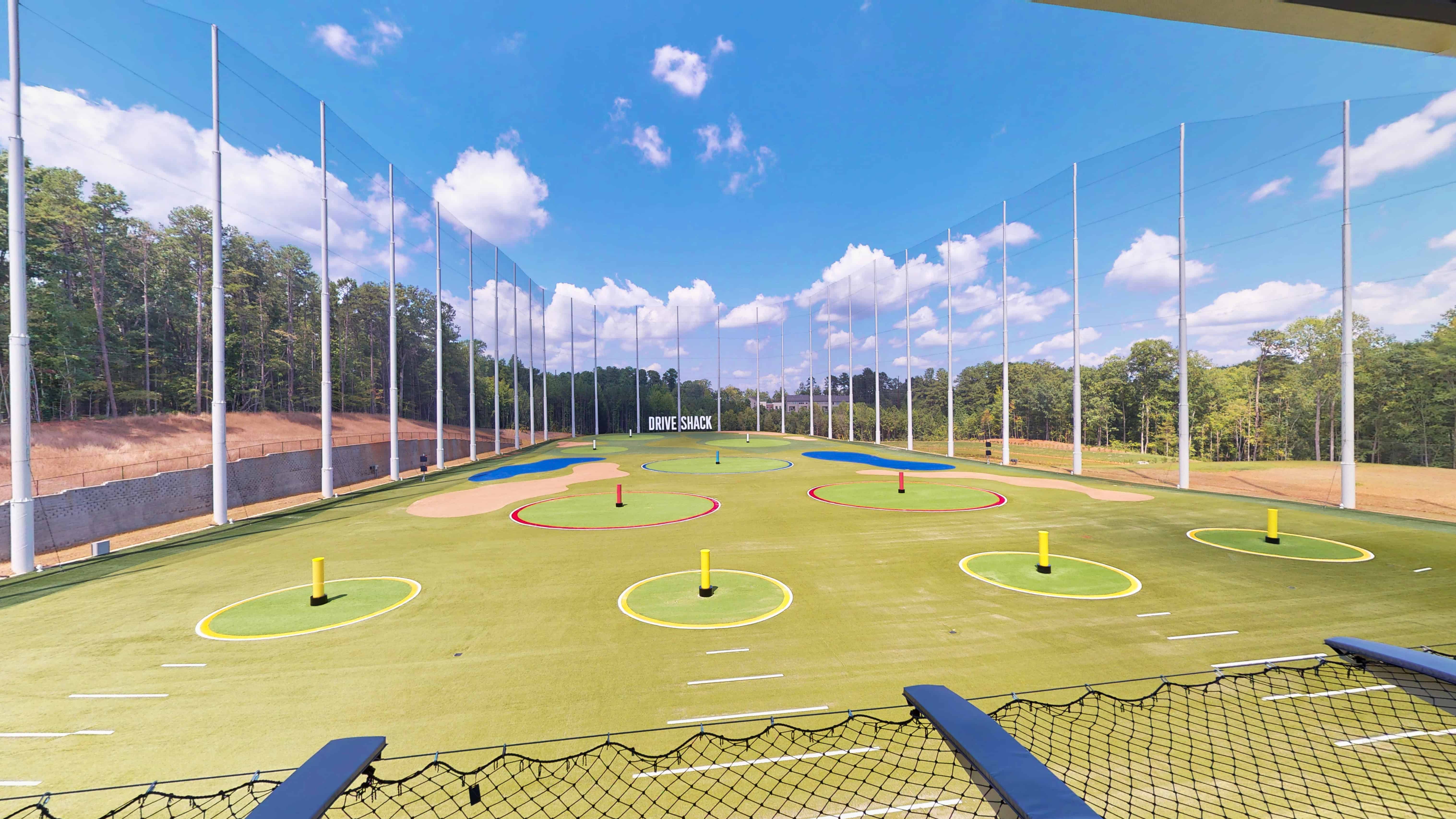 There are also a variety of clubs to play with – from men's to women's to children's to lefties – but guests are also always welcome to bring their own.
But hey, if golf isn't exactly your cup of – well – tee, or you're just craving something a little more recreational, there are five golf games to choose from instead: try your hand at Monster Hunt, Horse, or even the golf version of Black Jack.
And leave the golf cart and beer cooler out of it: Drive Shack has a full bar, conveniently located near the bays, that can (and should) be visited at any point during your game. Ever had an actual Arnold Palmer while playing a game of golf?
THE GRASS IS ALWAYS GREENER DOWNSTAIRS
But there's more to Drive Shack than just golf balls and tees. So much more, in fact, that you may not even make it to the green. You might get caught up at the arcade on the third floor of the building, stocked with pinball, table shuffleboard, basketball, and other nostalgic delights.
Or you might not even make it past the enticing waft of the second-floor restaurant, boasting a wide selection of gourmet shareables (mushroom truffle flatbread, charcuterie and cheese boards), hearty entrées (burgers, tacos, even grain bowls), sweet stuff (a red velvet cookie skillet, anyone?), and brunch (any kind of mimosa you can dream up).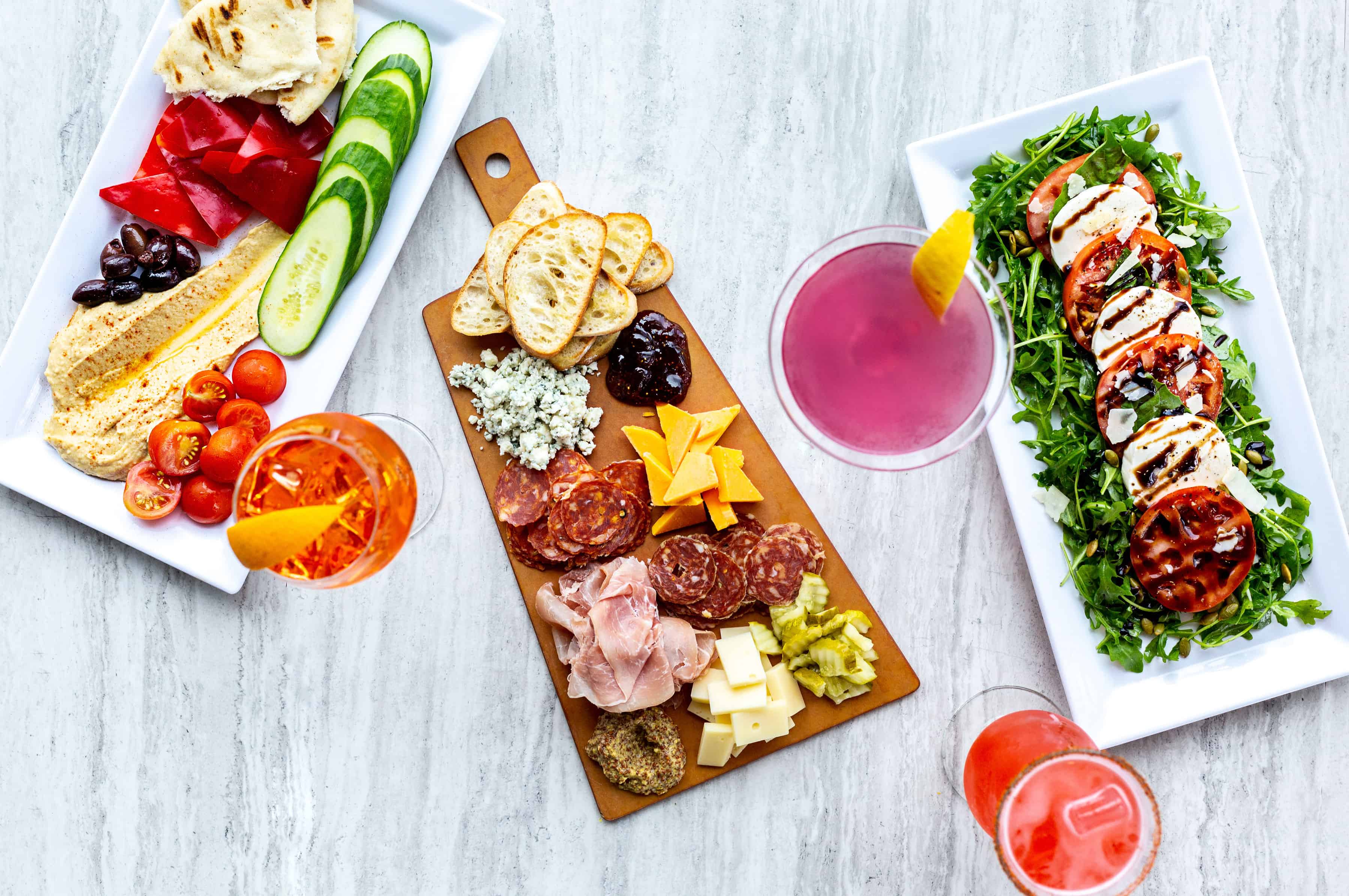 But, if you do make it up to the top of this 65,000 square-foot facility, you might get distracted by its elaborate rooftop bar, with staff eager to pour up local craft beers, hand-selected wines, and specialty cocktails.
You may eventually make your way into a bay with a club in one hand and a cocktail in the other … or you might not. The experience is yours.
Opening Friday, Sept. 20 
1647 Four Rings Drive, Short Pump