Eat Meat!
| December 22nd, 2017
Quality purveyors fulfilling carnivorous desires
---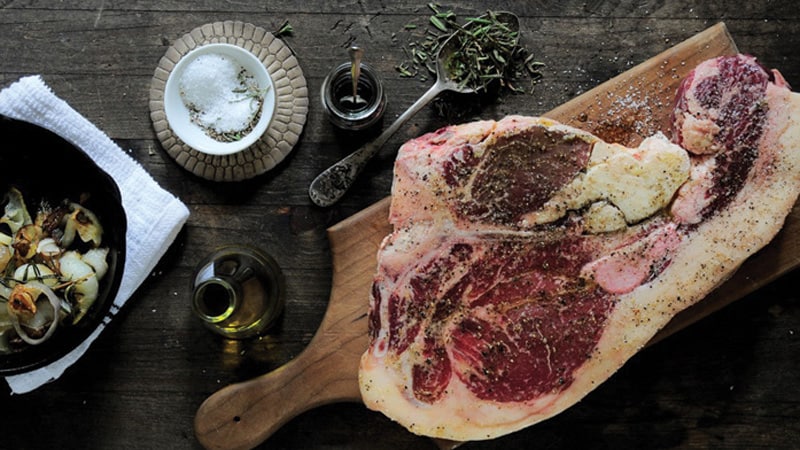 In 2006, Richmond's food scene took a page from the past to evolve into the future. Though neighborhood butchers seemed to be nostalgic memories, two stand-alone butcher shops opened. Since then, more sources for quality local meat have sprouted.
BELMONT BUTCHERY
When Tanya Cauthen opened Belmont Butchery in the Fan, hers was the only butcher shop in the city. She brought her passion for grass-fed, hand-cut meats to your dining room table. She also introduced handmade sausages and charcuterie without added hormones, antibiotics, additives or preservatives. Cauthen operates with a "nose to tail" philosophy, using all parts of the animal for an extensive list of meats.
Besides the obvious choices – beef, pork and poultry – Belmont Butchery offers the unexpected, such as camel. If you are in the market for rare or hard-to-find game, Cauthen and her staff just might be able to hunt it down.
One of my favorite features of Belmont Butchery is the holiday pre-ordering menu, which means I won't be responsible for the turkey or the ham. Cauthen also offers Frenched rack of pork, turkey stock and sausages. I'm game for the fully cooked, smoked-over-hickory turkey. 15 N. Belmont Ave. BelmontButchery.com
THE BUTCHER AT BON AIR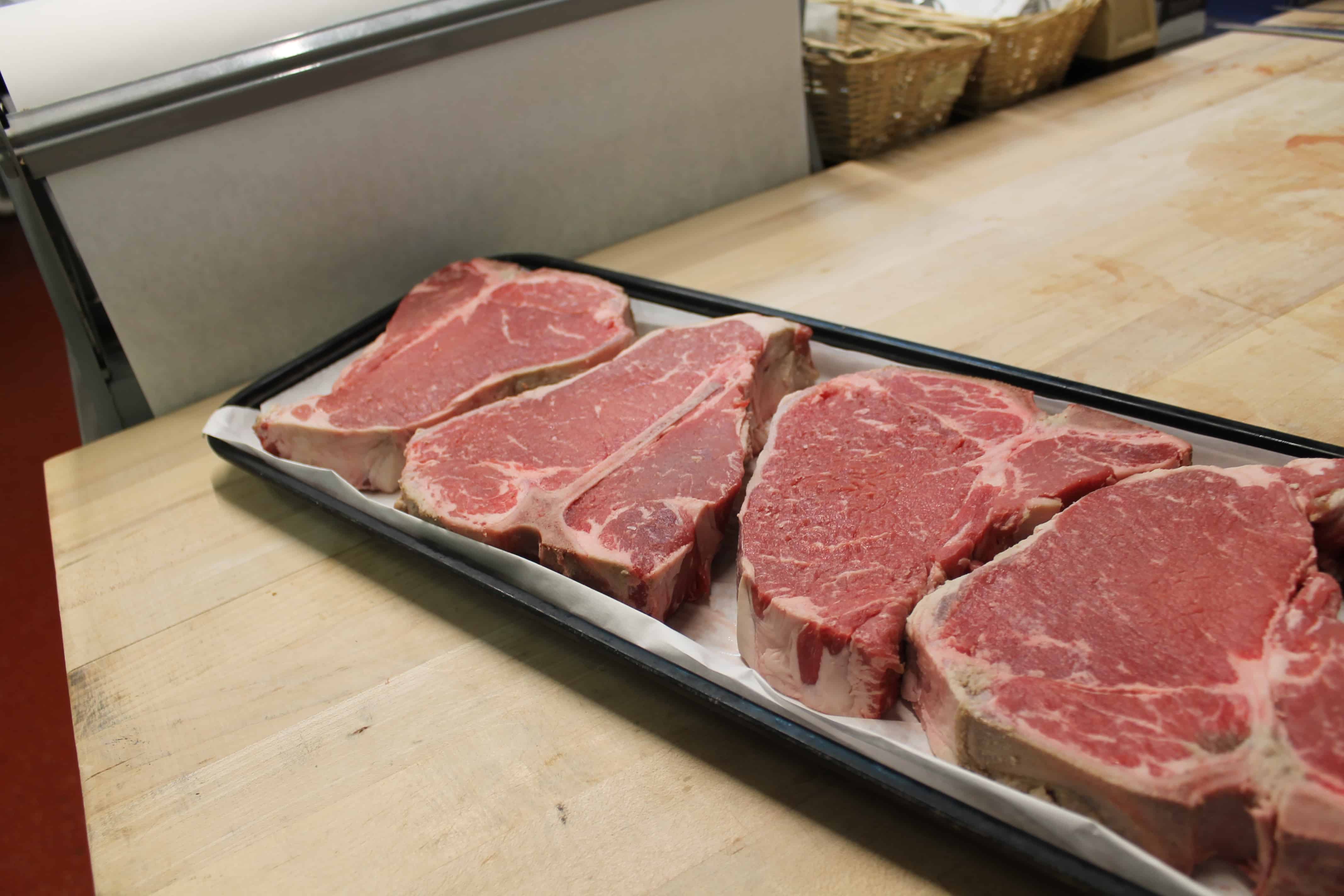 On the other side of town that same year, Barry Sweeney noticed there was no butcher in the Bon Air area and changed his career. Sweeney says, "I have a background in sales and had never cut a piece of meat in my life. Just something I wanted to do." If Sweeney is not acting as the butcher of Bon Air cutting select meats, he may be preparing catering orders.
Sweeney notes, "Probably a good 50 percent of our business is prepared foods. So, baby-back ribs, lasagna, chicken salad and Brunswick stew are all things we make here from scratch. [Customers] can pick up their steaks and pick up twice-baked potatoes, garlic bread or desserts. Our customers can pretty much make a one-stop shop."
Sweeney's sausages are made in-house, too, with eight to 10 varieties on the menu. 2720 Tinsley Drive. Facebook @TheButcherAtBonAir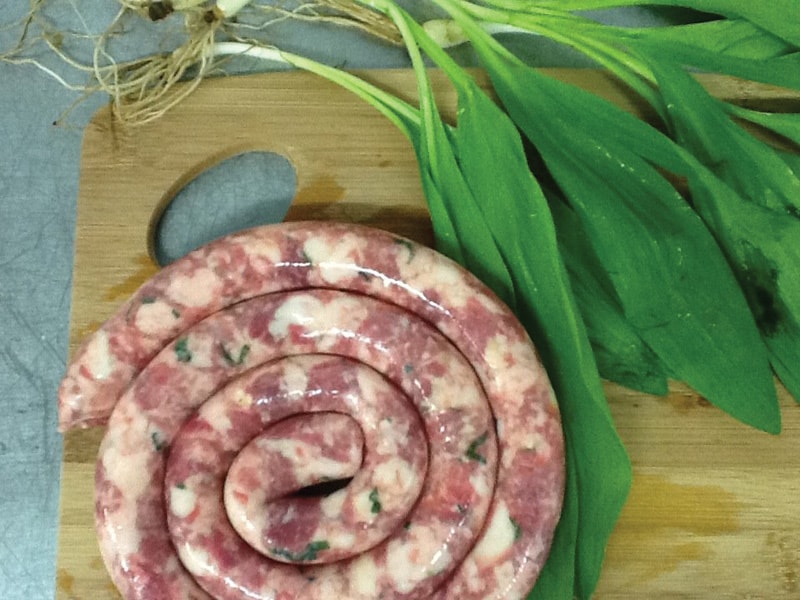 SAUSAGE CRAFT
Speaking of sausages, another purveyor passionate about hormone-free meat is Sausage Craft, which is – you guessed it – all about sausages. You can find their product around town at various retailers, including Kroger and locally owned Ellwood Thompson's. You can have Sausage Craft delivered through Seasonal Roots and Relay Foods. For date night, you can find their sausages at local restaurants, including Azzurro, Bacchus and Barrel Thief.
To further benefit the community, Sausage Craft donates sausages to the Central Virginia Food Bank to help fight hunger in RVA. Co-owner Chris Mattera admits, "Our donations to FeedMore are a point of pride to me. We donate quite a bit of sausage, and I am happy to be able to do this, as one of the goals of the company is to make good food accessible to people in all parts of society. It is nice to know that our product could be helping people put all-natural food on the table who might not otherwise be able to do so." SausageCraft.com
BON AIR PROVISIONS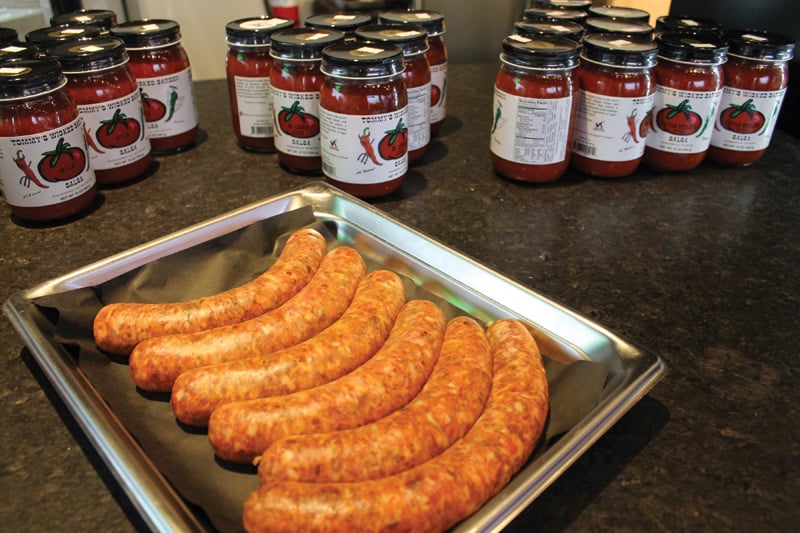 Bon Air Provisions offers an array of cuts of beef, but if beef isn't really your thing, don't have a cow: they offer an abundance of other proteins – pork ribs, lamb, boar, rabbit, venison, duck and chicken. Many are grass-fed or organic; many have grazed right here in Virginia. Most notable are the house-made sausages and bacon – you'll never buy pre-packaged grocery store sausage or bacon again! Pescatarian? Pick up East Coast or Mid-Atlantic seafood.
The store is next to and under the same ownership as Joe's Inn Bon Air, so Bon Air Provisions knows meat from the butcher block to the table top. Top it all off with cheese, a bottle of wine or a growler of beer (24 rotating taps), and you've got yourself an evening. 2625 Buford Road. BonAirProvisions.com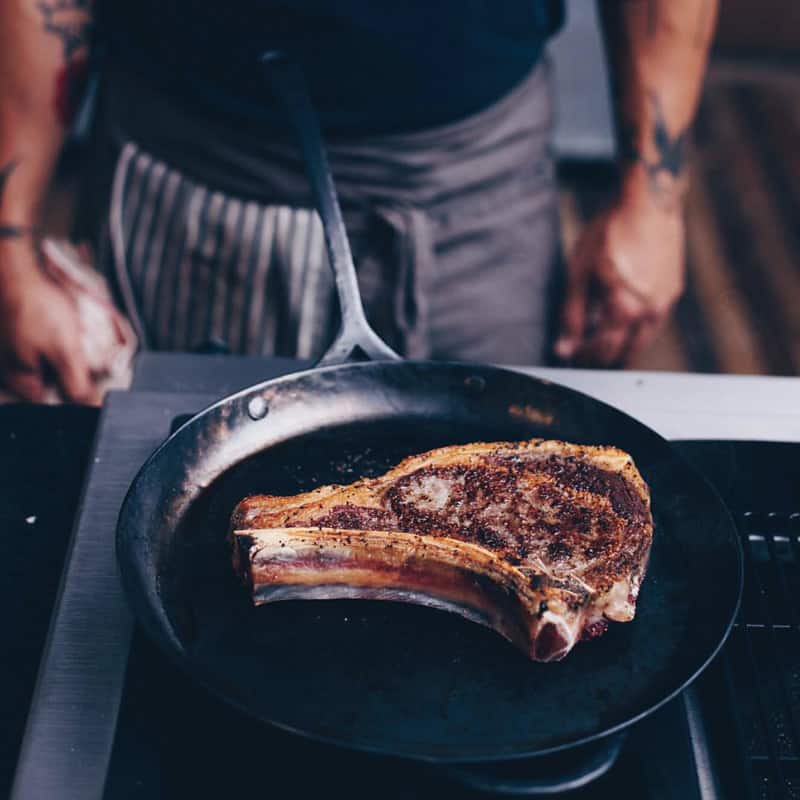 J.M. STOCK PROVISIONS
Another way to fuel your carnivorous desires at home is through the J.M. Stock Provisions meat club. With weekly pickup in Church Hill, The Fan and Scott's Addition, co-owner James Lum III says, "We are looking to expand and add pickup locations in the West End and the Southside area, maybe Forest Hill and/or Bon Air."
Lum said that the Charlottesville-based whole-animal butcher shop intends to open another Richmond location (after shuttering their first retail space on West Main Street). Lum explained, "We are looking for a bigger space to suit our needs … but we are waiting until all the stars align and we find the perfect space." StockProvisions.com
OTHER MEATY PURVEYORS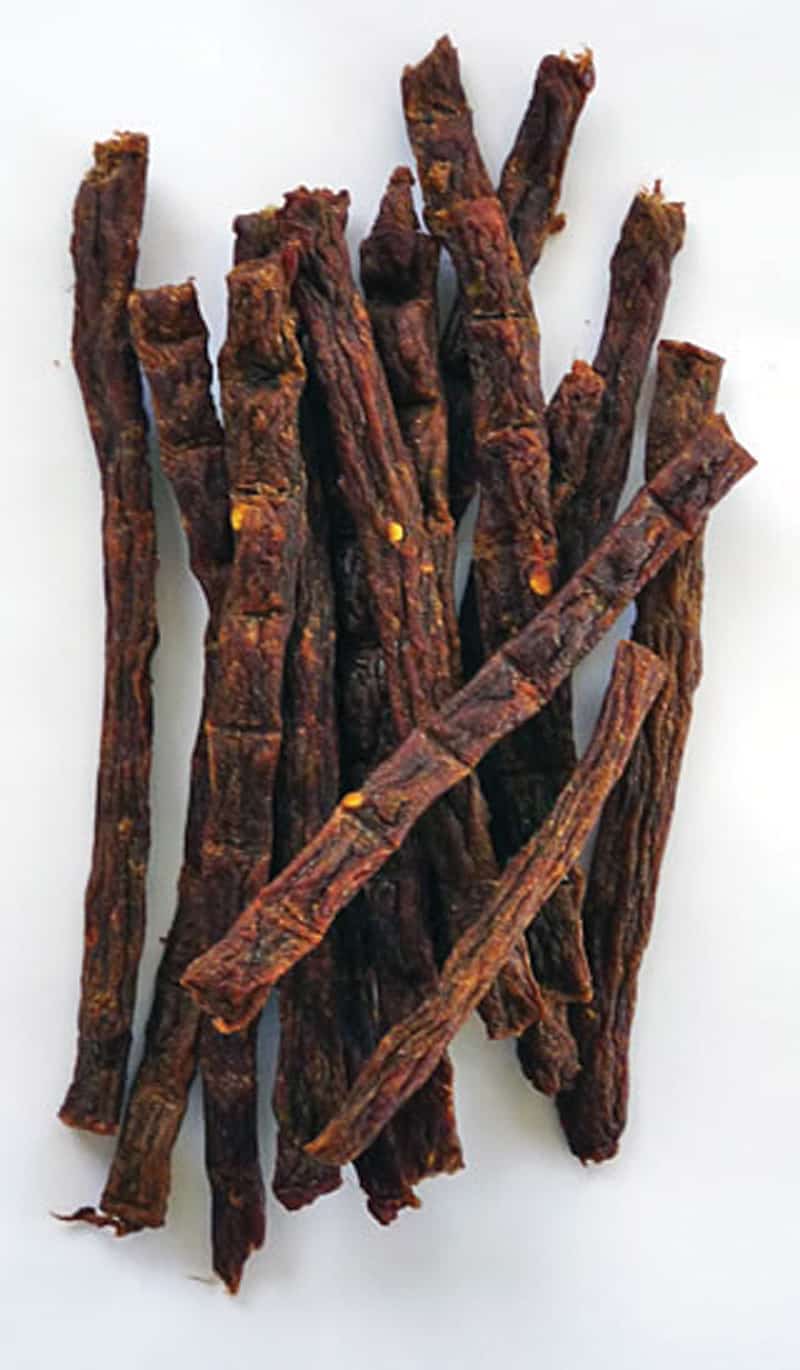 Dockery Branch Farms: real country folks make real country sausage with a 100-year-old recipe. Sausages can be found at your local farmer's market. DockeryBranchFarms.com
Do the Jerk-ey! Handmade jerky from traditional beef to specialty meats such as buffalo, elk, venison. Trail mix, too. Order online or at occasional festivals. DoTheJerk-ey.com
Beef Jerky Outlet: Dozens of USDA-approved jerkies – mild to wild, smoky, sweet – as well as jams, snacks, spices, marinades and dog treats. 6493 Mechanicsville Turnpike, Unit B, Mechanicsville; and 11670 Lakeridge Parkway, Suite 2B, Ashland. BeefJerkyOutlet.com