Editor's Letter: A Spirit of Delight
| July 6th, 2020
Retaining youthful enthusiasm
---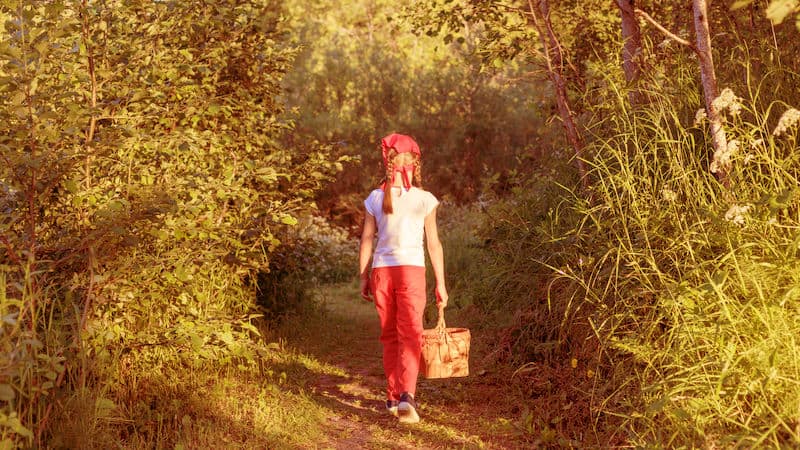 When my family lived in Buckingham County, I took long walks in the woods, with our trusty family dog, Taffy, by my side. I meandered through the cow pasture, dodging the patties and occasionally mingling with the bovines, into the loblolly stand with its soft, spongy carpet and inviting piney aroma, over the rocky creek and down to a small pond stocked by nature with frogs, fish and birds.
I crept into the old abandoned house just up the hill from the pond and sifted through the leftover possessions that lay strewn on the floors, always wondering who had lived here and why they had left behind an entire house and many of their belongings. When my youthful imagination kicked in, I looked for signs of a crime or other nefarious history.
Often on these walks, I spotted signs of wildlife – or even the wildlife itself – especially the ubiquitous deer that roamed the region.
My dad nurtured my curiosity as well as my appreciation for nature and the science behind it. Our home library boasted books on birds, mammals, snakes, geology, astronomy and more. Daddy bought a telescope so we could more closely examine Earth's moon and our solar system's planets. We learned to identify numerous constellations – and the night sky of our country home was a glorious black slate, accentuating the cloudy arch of the Milky Way and a spectacular array of stars.
MUTED WONDER
I was a rising fifth grader when we moved to Buckingham. We'd lived previously in Richmond's Forest Hill neighborhood and in the suburbs of Louisville, Kentucky, so the rural environment was a big change, an exciting change to someone who already had an affinity for the outdoors.
Daddy shared my passion for the natural world, but I soon realized that most adults had "outgrown" a sense of awe. Here we were, surrounded by woodlands and wildlife, but few others seemed to care. I noted that enthusiasm faded with age, falling especially rapidly during adolescence. After all, it's hard to be cool while exclaiming excitedly about a fawn grazing beside a fence line, gasping at the many colors of a stone from a kyanite mine, or oohing and aahing over a meteorite splashing across the night sky. You wouldn't have heard Fonzie's voice getting high-pitched watching puppies being born. The best you'd get would be an "Aaay!"
---
Like nostalgia? Sign up for our Nostalgia newsletter or other Boomer-focused e-news!
---
Granted, residents of a rural county such as Buckingham viewed wildlife through a different lens, perhaps having wrecked a car when a deer darted across the road or lost crops to foraging critters. I came to accept that hunting was necessary for population control, given the loss of natural predators.
While I came to understand such realities, I made a vow to my pre-adolescent self. I vowed that I would always retain my enthusiasm for life's delights, large and small.
And I did. Maybe that explains why I was never part of the cool crowd (at least, that's my excuse). I still eagerly express wonder at a multitude of things. From earthly beauty to manmade art, from natural wonders to the latest gadgets (what'll they think of next?). New experiences excite me, whether close to home or in an exotic locale. In an airplane, I still get a rush at take-off. I still marvel at the fact of flying through the air; I still want to sit by the window and delight in the cloud formations, the changing landscape and the marks of civilization.
A DELIGHTFUL ISSUE
The July-August 2020 BOOMER, which turned out to be our final print edition, featured life's delights. The timing of the theme was entirely coincidental, but appropriate. If one could measure the stress of a city, state or nation (indeed, a world), then Richmond, Virginia, and the U.S. would indeed have been at a high in the summer of 2020.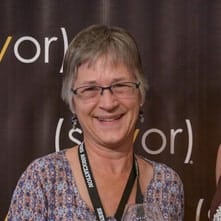 The feature article, "Celebrating Life's Little Delights," can transport you from concern to joy. See what readers have told us makes them happy – relationships, music, nature, music, food, laughter, volunteer work and more. Ponder what brings you happiness, joy, cheer, exhilaration, contentment, glee and bliss. Bookmark the page and refer to it from time to time to celebrate these delights – and to ponder your own.
Let yourself be transported to childhood, when delight came easily. Then hold that feeling close, throughout the years ahead.
---