Editor's Letter: Diamonds Are a Girl's Best Friend
| April 1st, 2019
Behind an affinity for sports
---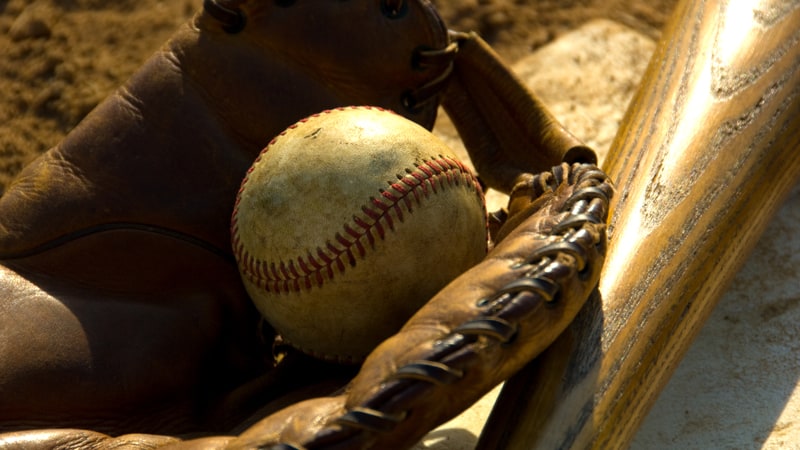 I had a mix of heroes, heroines and crushes as a kid and teenybopper: innocent-eyed Mark Lester, nature-loving John Denver, the energetic Jackson 5 and spunky Laura Ingalls Wilder, in her books and as portrayed by Melissa Gilbert. But the ones I followed most regularly, knowing birthdays and batting averages, were Johnny Bench, Joe Morgan and Pete Rose, members of Cincinnati's Big Red Machine lineup.
"Charlie Hustle," Rose's nickname for his exuberant attitude on the field, inspired me to hustle when I played sports. My extra enthusiasm helped compensate if my opponents were more experienced or skilled, which they often were. (Fortunately, Rose didn't also inspire me to take up gambling.)
My appreciation for the Reds arose not simply because they were good, though they were (six National League West titles, four NL pennants and two back-to-back World Series titles for the Big Red Machine, thank you very much). I was a fan because my maternal grandfather had been. In fact, Granddaddy was such a fan of baseball that he would watch one game on TV while tuned in to another on the radio.
Or so I heard. He passed away when I was 3, and my clearest memory of him is strolling from my family's home in Forest Hill across the Nickel Bridge, hand in hand with Granddaddy, a kind and gentle man. So as my tomboy spirit blossomed, choosing baseball as my favorite sport and the Reds as my favorite team was only natural.
WHY WE LOVE WHAT WE LOVE
I hadn't thought of my youthful worship of the Reds in years. In fact, I don't follow baseball like I used to. For me, sports matter because relationships matter. When my family moved to Detroit, the Tigers became the team to cheer for. When I married a baseball fan (a New York Yankees fan, but a nice guy nonetheless), I continued to watch games on TV and keep up with the stats. I gladly took my place on the co-ed softball team that my husband's family organized every summer.
Watching a game alone – for any team sport – seems pointless to me. Although I appreciate seeing athletic ability on display, to me, a game is to be watched with friends: trading barbs, grumbling about disputed calls and cheering well-executed plays (and I admit, sometimes I'll cheer for a great play by the "wrong" team). An evening at the ballpark builds memories and bonds.
In compiling the baseball-related content for this issue of BOOMER, I recalled my affinity for the sport, the Reds and my grandfather. The story of baseball, nationally and in Richmond, is the story of teams and players and fans – of people.
Like my other favorite baseball movies (A League of Their Own, 42 and The Natural) Field of Dreams reaches deep into the soul, into the emotions stirred by the game. Baseball writer Terence Mann (cue James Earl Jones' rich, deep voice) tells Iowa farmer Ray Kinsella (Kevin Costner) why people will come to Kinsella's seemingly senseless baseball field and even pay money to watch a game:
They'll pass over the money without even thinking about it: for it is money they have and peace they lack. And they'll walk out to the bleachers; sit in their shirtsleeves on a perfect afternoon. They'll find they have reserved seats somewhere along one of the baselines, where they sat when they were children and cheered their heroes. And they'll watch the game and it'll be as if they dipped themselves in magic waters. The memories will be so thick they'll have to brush them away from their faces. People will come, Ray. The one constant through all the years, Ray, has been baseball. America has rolled by like an army of steamrollers. It's been erased like a blackboard, rebuilt and erased again. Baseball has marked the time. This field, this game: it's a part of our past.
It's the memories, the connections, the watercooler talk, the chance to take our children to a game as our parents once took us – to build and to rebuild.